Freescale introduces advanced airbag sensors for improved vehicle safety
New accelerometers detect and deploy airbags with precision, helping prevent injuries and save lives
Monterey, Calif.

, (PresseBox) -
Freescale Semiconductor (NYSE: FSL) is offering a family of automotive acceleration sensors designed to expedite development of advanced airbag systems that help save lives and protect against injuries caused by vehicle collisions. Freescale's new Xtrinsic MMA65xxKW family of accelerometers employs intelligent sensing technologies designed for front and side crash detection that can be easily and efficiently integrated into vehicle airbag systems.

The MMA65xxKW family is based on high-aspect-ratio micro-electromechanical systems (HARMEMS) technology. The family offers better resolution (precision) and a wider dynamic range than competing solutions on the market today, resulting in higher performance capabilities. Featuring a robust, streamlined in-vehicle communication system, the MMA65xxKW family has sophisticated crash detection capabilities that enable fast and dependable deployment of the total passive safety system when collisions are unavoidable.

The U.S. National Highway Traffic Safety Administration (NHTSA) estimates that airbags saved more than 25,780 lives between 1987 and 2008. As airbags become more advanced and driver and passenger safety is improved, automotive suppliers face expectations to continue improving performance while decreasing cost.

"Freescale's latest family of accelerometers contributes to the automotive industry's goal to reach zero automotive-related fatalities by providing the performance capabilities necessary to streamline airbag detection and deployment," said Seyed Paransun, vice president and general manager of Freescale's sensor & actuator solutions division. "The new family of sensors delivers a simplified approach for the airbag system that supplies a higher sensor resolution without necessary programming by automotive manufacturers - resulting in greater design efficiency and lower associated costs."

Saving lives with vehicle safety solutions

Freescale's MMA65xxKW accelerometers are the safing sensors located in the vehicle's main electronic control unit (ECU) if the airbag system uses satellite sensors. Satellite inertial sensors (Freescale's MMA5xxxKW) are positioned around the perimeter of the car to detect front and side impacts. Working together, these sensors assist the vehicle in determining the optimal deployment of the airbags.

The MMA65xxKW sensors work at 105 g-range and a 12-bit data output with 18.2 LSB/g, enabling improved sensor resolution with no programming necessary by the manufacturer and wider dynamic range measurement capabilities required for smaller vehicles. Compatible with a standard serial peripheral interface (SPI) protocol, the sensors can be easily incorporated into an airbag system. They feature an arming pin function that reduces the risk of data corruption in the main crash sensor or safing sensor of the airbag system. The MMA65xxKW family incorporates either a single- or dual-axis over-damped lateral inertial sensor housed in a quad flat no-lead (QFN) package, which is designed for a smaller footprint and more flexibility for module orientation in vehicles.

Availability, price and development support

The MMA65xxKW family of acceleration sensors (MMA6519KW, MMA6525KW, MMA6527KW, MMA6555KW, MMA6556KW) are sampling now and are planned to be in production in Q2 2012 for a suggested resale price (USD) starting at $3.69 for the MMA6519KW, MMA6525KW and MMA6527KW and $2.99 for the MMA6555KW and MMA6556KW in 10,000-piece quantities. For more information, visit http://www.freescale.com/webapp/sps/site/prod_summary.jsp?code=MMA65xx.

The Xtrinsic MMA6519KW, MMA6525KW, MMA6527KW, MMA6555KW and MMA6556KW acceleration sensors are included in Freescale's product longevity program, with assured supply for a minimum of 15 years. See www.freescale.com/productlongevity for details, terms and conditions.

The Tower System development platform allows designers to quickly and easily combine modules to build application prototypes and add their own code to the firmware provided. The TWRPI-MMA6500 plug-in has been added to the full range of the Tower System's Xtrinsic automotive sensors, including Freescale's MMA6900Q, MMA6800Q, MMA5000 (PSI5) and MMA2600 (DSI 2.5). For more information, please visit www.freescale.com/towersensorpakauto.

Freescale: a leader in automotive sensors

Expanding on Freescale's 30+ years of sensor innovation, Xtrinsic sensing solutions are designed with the right combination of high-performance sensing capability, processing capacity and customizable software to help deliver smart, differentiated sensing applications. Freescale's Oak Hill Fab in Austin, Texas, has an advanced 200-mm (8-inch) automotive-qualified MEMS sensor production line that supports high-volume manufacturing, as well as foundry business.

About Freescale
Freescale Halbleiter Deutschland GmbH
Freescale Semiconductor (NYSE:FSL) is a global leader in the design and manufacture of embedded semiconductors for the automotive, consumer, industrial and networking markets. The company is based in Austin, Texas, and has design, research and development, manufacturing and sales operations around the world. www.freescale.com.

Freescale and the Freescale logo are trademarks of Freescale Semiconductor, Inc., Reg. U.S. Pat. & Tm. Off. Xtrinsic is a trademark of Freescale Semiconductor, Inc. All other product or service names are the property of their respective owners. © 2011 Freescale Semiconductor, Inc.

Photos/Multimedia Gallery Available: http://www.businesswire.com/...


Press releases you might also be interested in
Weitere Informationen zum Thema "Elektrotechnik":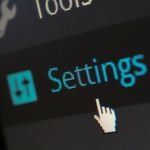 Drei Geschäftsmodelle für Embedded Software im IoT
Im Rah­men ih­rer IoT-St­ra­te­gie stel­len vie­le Her­s­tel­ler ihr Ge­schäfts­mo­dell um: vom ein­ma­li­gen Hard­wa­re­ver­kauf auf wie­der­keh­ren­de Um­sät­ze durch di­gi­ta­le An­ge­bo­te. Soft­wa­re-Up­da­tes, neue Fea­tu­res so­wie Pre­mi­um-Funk­tio­nen und Abo- und Pay-per-Use-Mo­del­le spie­len da­mit ei­ne grö­ße­re Rol­le. Vor­aus­set­zung für die­se Trans­for­ma­ti­on ist die rich­ti­ge St­ra­te­gie, die mit Em­bed­ded Soft­wa­re Ge­winn er­zielt.
Weiterlesen