Freescale evolves second-generation smartbook form factors with new tablet design
Solution combines best attributes of smartphones and notebook PCs for the ideal blend of performance, portability and battery life
Austin, Texas

, (PresseBox) -
Freescale Semiconductor has unveiled the future of the smartbook category with a tablet reference design featuring a 7inch touch screen with up to four times the viewing area of a typical smartphone and based on a form factor that is approximately onethird the size and volume of today's typical netbook.

The solution is intended to enable a second generation of smartbook products with prices less than $200 and featuring form factors that fully leverage the power, performance and functionality advantages of advanced ARM® processor technology. It is designed to provide instanton functionality, persistent connectivity and allday battery life. The tablet will be demonstrated at the 2010 Consumer Electronics Show running both the Android and Linux® operating systems.

Designed to help OEMs jumpstart creation of smartbook tablets, the solution is based on Freescale's highly integrated i.MX515 processor incorporating ARM Cortex(TM) -A8 technology. It also includes Freescale's MC13892 power management IC, SGTL5000 audio codec and MMA8450Q 3axis accelerometer. End products based on the design could hit retail shelves as soon as the summer of 2010.

"Freescale's new tablet opens the door to an exciting new world of compelling form factors specifically designed and optimized to support common online activities including social media, highquality audio/video playback and light gaming," said Henri Richard, senior vice president of Sales and Marketing for Freescale. "We believe the tablet will emerge as a popular form factor for the next generation of smartbooks. By introducing this prototype reference design, Freescale intends to play a vital role in propelling the mainstream adoption of smartbooks."

The design is the first platform in Freescale's Smart Application Blueprint for Rapid Engineering (SABRE) series. The SABRE tablet platform for smartbooks incorporates feedback from a recently completed enduser research study conducted in conjunction with Savannah College of Art and Design's prestigious Industrial Design program.

"Semiconductor providers looking to differentiate in the nascent tablet market will need to offer solutionsfocused system reference designs if they are to succeed with the world's foremost consumer electronics OEMs," said Jeff Orr, senior mobile devices analyst at ABI Research. "There is clearly strong enduser demand for tablet formfactors, and new reference designs look to play a major role in helping OEMs speed tablet smartbook products to market."

The Freescale tablet includes Wi-Fi and Bluetooth® wireless connectivity, and also features a 3D desktop framework with touch screen/QWERTY keyboard support. 3G modem and RF4CE protocol options are available. The tablet's modular approach to 3G connectivity lets systems designers select carrierspecific air interfaces appropriate for different regions. Modules can be precertified by carriers and selected to match a range of features and performance targets. This method makes it easy to migrate quickly to new modem technologies as they are introduced.

Example smartbook platform applications intended to run on the tablet include a web browser with Adobe® Flash® Player and multimedia plugins, a media center, PDF and image viewers, a mail client, an RSS reader, an office suite, handwriting utilities and various widgets for Twitter, Facebook, Flickr, Weather SMS and other applications.

Smartbook reference design features

*Size: small/thin form factor (200mm x 128mm x 14.9cm and weighing 376 grams); no need for fan or heat sink
*Processor: Freescale i.MX515 applications processor provides high performance and low power

-ARM Cortex-A8 core
-OpenVG & OpenGL/ES graphics cores
-HD video decoder hardware

*Power management IC:

-Battery charging system for both USB and wall charging
-Output buck converters for the processor core and memory
-Boost converters for LCD backlighting
-Serial backlight drivers for displays and keypad, plus RGB LED drivers

*Display: 7inch (1024 x 600) touch screen
*Memory: 512 MB DDR2
*Storage: 4-64 GB internal storage; removable micro SD
*Connectivity: 3G modem (option) 802.11 b/g/n, Bluetooth 2.1, GPS, RF4CE (option
*Ports: USB 2.0 and USB mini (also for charging), audio in/audio out, SIM card
*Audio: speaker, microphone
*Camera: 3 Mpixel (video recording up to VGA @ 30fps)
*Battery: 1900mAh, USB charging
*Sensors: MMA8450Q 3axis accelerometer and an ambient light sensor

Partners

Freescale and its partners offer a range of support, including turnkey designs. Inventec Appliance Corporation (IAC) provides expertise in design and manufacturing services for handhelds and netbooks. Freescale has also partnered with Thundersoft for software integration customization and optimization. For companies wishing to manage their projects internally, Freescale offers design aids including block diagrams, schematics, lists of materials and a Linux board support package.

Availability

The smartbook reference design is expected to be available for evaluation beginning February 2010 through local Freescale sales representatives. Reference design details are available at www.freescale.com/smartbook
Freescale Halbleiter Deutschland GmbH
Freescale Semiconductor is a global leader in the design and manufacture of embedded semiconductors for the automotive, consumer, industrial and networking markets. The privately held company is based in Austin, Texas, and has design, research and development, manufacturing or sales operations around the world. www.freescale.com

Freescale and the Freescale logo are trademarks of Freescale Semiconductor, Inc., Reg. U.S. Pat. & Tm. Off. are trademarks of Freescale Semiconductor, Inc. All other product or service names are the property of their respective owners. ARM is the registered trademark of ARM Limited. ARM Cortex(TM) -A8 is the trademark of ARM Limited. © Freescale Semiconductor, Inc. 2010.




Press releases you might also be interested in
Weitere Informationen zum Thema "Hardware":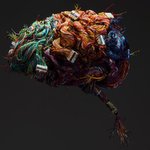 Lenovo setzt auf Künstliche Intelligenz
Auf mehr als 44 Bil­lio­nen Gi­ga­by­te soll sich das welt­wei­te Da­ten­vo­lu­men im Jahr 2020 be­lau­fen. KI-An­wen­dun­gen - dar­un­ter ma­schi­nel­les Ler­nen oder De­ep Lear­ning - sol­len es mög­lich ma­chen, aus die­sem In­for­ma­ti­ons­schatz größt­mög­li­chen Nut­zen zu zie­hen. Le­no­vo ver­stärkt jetzt sei­ne Ak­ti­vi­tä­ten in die­sem Be­reich und setzt da­mit den He­bel an, um sich im HPC-Markt vor­ne zu po­si­tio­nie­ren.
Weiterlesen