Freescale digital pressure sensor enables increased storage capacity in hard disk drives
Compact, low-power sensor is ideal for laptops, PCs, mobile Internet devices and other consumer and industrial applications
Taipei (Computex)

, (PresseBox) -
Freescale Semiconductor has introduced its first digital output pressure sensor to help simplify system design and enable increased memory storage density for hard disk drives (HDD) used in laptops and PCs. Based on micro-electromechanical systems (MEMS) technology, the MPL115A digital sensor provides high-accuracy barometric and altimetry functions in a compact package for a variety of cost-sensitive consumer and industrial applications.

In addition to barometric pressure sensing in HDD, barometry and altimeter applications, the MPL115A pressure sensor offers absolute pressure measurement for industrial equipment, such as desktop weather stations and vacuum equipment. Medical applications include health monitoring, wound management and respiratory systems. With the rise in demand for safety and security products, the MPL115A adds another dimension of environmental sensing via ambient pressure measurement and is also capable of wireless remote monitoring.

"In an effort to serve our pressure sensor customers in applications such as altimeters, hard disk drives and portable medical equipment, we've delivered an innovative sensor solution that incorporates an easy-to-use digital interface, small package and low-power operation," said Demetre Kondylis, vice president and general manager of Freescale's Sensor and Actuator Solutions Division. "The MPL115A digital pressure sensor is available in one of our most compact packages, which helps save board space. And, its power consumption is lower than similar pressure sensors on the market today."

About the MPL115A digital pressure sensor

Freescale's MPL115A digital pressure sensor can communicate on inter-integrated circuit (I2C) and serial peripheral interface (SPI) buses, providing a direct connection to the embedded system microcontroller (MCU) for communication simplicity and flexibility. This architecture differs from most pressure sensors that communicate using analog signals and require an MCU with an on-chip analog-to-digital converter (ADC) or a separate ADC component within the system. Digital pressure sensors such as Freescale's MPL115A provide additional flexibility and cost savings by eliminating the need for an ADC.

The MPL115A sensor's low-profile 3 x 5 x 1.2 mm LGA package enables increased integration and makes the device ideal for portable applications where board space-savings is important. Battery- and solar-powered applications benefit from the device's low current consumption at 1 microamp in sleep mode and 5 microamps in active mode. The digital sensor is well-suited for HDD systems where pressure measurement is used to optimize the pickup head ride height, which helps maximize the storage capacity of the disk.

The MPL115A system includes a pressure sensor and a conditioning IC housed within a low-profile package. The conditioning IC contains a temperature sensor with an ADC, read-only memory (ROM) for coefficient storage and a simple I²C/SPI slave interface.

Exceptional energy efficiency

The MPL115A sensor has been designed with energy efficiency in mind. It offers improved performance and is engineered to deliver up to 100 times less energy consumption than competing products. To conserve power, the device has special operational modes that allow designers to manage power consumption, based on the needs of their applications, by switching between these modes. For instance, the energy-saving standby mode acts as the default, and active mode occurs only during measurement before returning to standby mode.

MPL115A sensor product features:

- Digital output options
MPL115A1T1 for SPI applications
MPL115A2T1 for I2C applications
- Low-profile 3 x 5 x 1.2 mm LGA metal package
- Low current consumption o Sleep mode: 1 microamp o Active mode: 5 microamps at one measurement per second
- Temperature and pressure coefficients available for temperature compensation
- Convenient pressure conversion in units of kiloPascals (kPa)
- 50 to 115 kPa absolute pressure measurement range
- 1 kPa accuracy
- Operating temperature range from -40ºC to 105ºC
- 2.4 to 5.5 Volt power supply

Development support, pricing and availability

MPL115A samples are available through the following evaluation kits. The KITMPL115A1SPI evaluation board demonstrates the SPI communication protocol. The KITMPL115A2I2C evaluation board demonstrates the I2C communication protocol. Both evaluation kits are at a suggested resale price of $15 (USD).

The MPL115A1T1 sensor for SPI applications and MPL115A2T1 sensor for I2C applications are available for a suggested resale price of $4.25 (USD) in 10,000-piece quantities.

Freescale is a leading high-volume sensor provider with an extensive portfolio of acceleration, pressure and proximity touch sensors. With almost 30 years of innovation in MEMS-based sensors, Freescale is leveraging its experience in high-volume, high-quality manufacturing for automotive applications into sensor product solutions for the growing consumer and industrial markets. For more information, visit www.freescale.com/files/pr/sensors.html
Freescale Halbleiter Deutschland GmbH
Freescale Semiconductor is a global leader in the design and manufacture of embedded semiconductors for the automotive, consumer, industrial and networking markets. The privately held company is based in Austin, Texas, and has design, research and development, manufacturing or sales operations around the world. www.freescale.com.

Freescale and the Freescale logo are trademarks or registered trademarks of Freescale Semiconductor, Inc. in the U.S. and other countries. All other product or service names are the property of their respective owners. © Freescale Semiconductor, Inc. 2009.


Press releases you might also be interested in
Weitere Informationen zum Thema "Hardware":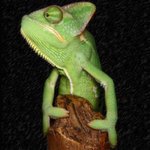 Thomas-Krenn AG zu Suse Enterprise Storage 5
Die Tho­mas-Krenn AG ge­hört zu den ers­ten, die die Ver­si­on 5 von "Su­se En­ter­pri­se Sto­ra­ge" im­p­le­men­tiert ha­ben, in ei­ne Ap­p­li­an­ce. Der Ser­ver-Her­s­tel­ler führt vie­le gu­te Grün­de für die­se Va­ri­an­te des Soft­wa­re De­fi­ned Sto­ra­ge an. Denn: SDS kommt jetzt aus der Test­pha­se her­aus und wird pro­duk­tiv ge­nutzt. Vor­rei­ter da­bei ist "Ce­ph", Open-Sour­ce-Soft­wa­re, die in Ver­si­on 5 ei­nen ekla­tan­ten Leis­tungs­schub er­fah­ren hat.
Weiterlesen