Freescale Wireless Developer Network names 2007 partner of the year award recipients
Honorees include Green Hills Software, Logic Product Development, San Juan Software, Trinity Convergence and Wind River
München

, (PresseBox) -
June 28, 2007 - Recognizing outstanding partners of the Wireless Developer Network, Freescale Semiconductor acknowledged five distinguished companies for their exceptional contributions to the program. The Freescale Wireless Developer Network (FWDN) chose partners who consistently demonstrate expertise in the categories of software, hardware, enablement, tools, ZigBee® technologies and support services.

The companies identified have illustrated a strong commitment to collaboration with Freescale and outstanding support in the growth of wireless and mobile technology products. The 2007 partner of the year award recipients were announced at Freescale's annual technology forum in Orlando and include:

Enablement Partner of the Year Logic Product Development (Logic PD) is awarded for its creation of the i.MX31 Zoom™ Development Kit (i.MX31 Lite Kit) and System on Module (SOM). Logic PD, a world-class product development and embedded product solutions company, has been instrumental in Freescale's strategy to enable the distribution market with the i.MX31 multimedia applications processor cost-effectively while accelerating joint customers' time to market. The i.MX31 Zoom Development Kit has been well received in the industry, and Logic PD's exemplary support and tenacity for winning customers is continually demonstrated by the numerous customer opportunities enabled with its award-winning solutions.

Overall Support Partner of the Year Wind River, the global leader in Device Software Optimization (DSO), enables companies to develop, run, and manage device software better, faster, at a lower cost, and more reliably. Wind River's demonstration of extraordinary effort includes their Eclipse-based Workbench development suite, which provides complete tools support for i.MX System on Chips (SoCs) and the associated Board Support Packages. In addition, Wind River® Platform for Consumer Devices, Linux Edition and Wind River Platform for Consumer Devices, VxWorks® Edition are available for the Freescale i.MX31 Lite Kit and the i.MX31 and i.MX27 multimedia applications processors. Wind River's long-standing alliance with Freescale allows our customers to focus on what matters most: competitive differentiation and accelerated time to revenue.

Partner Software Solution of the Year

Trinity Convergence has collaborated with Freescale to deliver its VeriCall Edge® video + voice over IP (V2IP) software solution across the i.MX family of multimedia applications processors. This leading provider of embedded software platforms consistently provides support and training to deliver reliable solutions for video phones and IP-connected communication devices. Trinity Convergence software on i.MX multimedia applications processors help to streamline design and minimize the complexity of developing IP devices for the consumer market by taking care of integration, testing and performance. This powerful combination delivers manufacturers turnkey solutions for rapidly designing and producing power-efficient products.

Tool Partner of the Year

Green Hills Software®, Inc. is a technology leader in high performance compilers, software development tools and real-time operating systems (RTOS) for developers of embedded systems. Green Hills demonstrates its strong coverage for the i.MX family with its industry-recognized family of tool products, including MULTI® and TimeMachine™ environments, INTEGRITY® family of operating systems and hardware probes. Green Hills' support of Freescale and its customers is illustrated by Green Hills' technical expertise and flexibility to provide leading-edge tools solutions for the i.MX family.

ZigBee Partner of the Year San Juan Software provides products, training and services to original equipment manufacturers (OEMs) to promote the widespread adoption of the IEEE® 802.15.4 and ZigBee standard for wireless sensor networks. San Juan Software, one of Freescale's early alliance members supporting ZigBee products, continues to drive momentum and business for this emerging technology. Additionally, San Juan Software's consultancy expertise has contributed to the securing of design wins with key Freescale customers. San Juan's commitment to customer satisfaction also has been proven through its various training and support activities for Freescale customers.

"Key to Freescale's success is collaboration with industry leading partners," said Aaron Shagrin, director of business development, Freescale. "The Freescale Wireless Developer Network awards are one way to recognize partners who have demonstrated an exceptional level of commitment to enabling our wireless and mobile customers with world class solutions and services."

Freescale Wireless Developer Network
The Freescale Wireless Developer Network is a global program designed to give Freescale partners and customers access to a robust offering of development enablers to accelerate time-to-product. Through collaboration with industry-leading innovators, Freescale provides pre-integrated platforms and solutions that work out-of-the-box providing everything designers need to kick-start any project. For more information about Freescale's Wireless Developer Network, visit www.freescale.com/fwdn.
Freescale Halbleiter Deutschland GmbH
Freescale Semiconductor is a global leader in the design and manufacture of embedded semiconductors for the automotive, consumer, industrial, networking and wireless markets. The privately held company is based in Austin, Texas, and has design, research and development, manufacturing or sales operations in more than 30 countries. Freescale is one of the world's largest semiconductor companies with 2007 sales of $5.7 billion (USD). www.freescale.com
Press releases you might also be interested in
Weitere Informationen zum Thema "Hardware":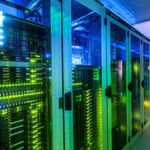 Cloud Provider: Harte Zeiten für große Hardware-Marken
Wer Cloud Pro­vi­der mit Ser­ver­hard­wa­re be­die­nen will, muss an­ders vor­ge­hen als dies üb­li­cher­wei­se die gro­ßen Hard­wa­re-Mar­ken­lie­fe­r­an­ten tun. Das zeigt das Bei­spiel von 1 & 1, wo man ge­ra­de mit Ser­vern von Quan­ta Cloud Tech­no­lo­gy (QCT) ex­pe­ri­men­tiert.
Weiterlesen