Fluke Networks Sponsors BICSI Russian Cabling Infrastructure Educational Summit
Russian cable and fiber market projected to grow up to 30 percent in 2012*; proper network cable certification and testing critical to ensuring Internet "utility" can support market demands
Moscow

, (PresseBox) -
Fluke Networks today announced that it is sponsoring the BICSI Russian Cabling Infrastructure Educational Summit to support the fast-growing Russian information technology systems (ITS) market. The event, being held tomorrow, Oct. 18, at the Radisson Blu Belorusskaya Hotel in Moscow, will feature presentations from technical experts on topics ranging from testing best practices to trends affecting network infrastructure in offices and data centers.

"With increased connectivity, the Internet is truly becoming an indispensable "utility" like water and electricity, and emerging markets like Russia are racing to build broadband network infrastructures to support that market need," said Robert Luijten, EMEA marketing manager for Fluke Networks. "However, proper testing and certification is key to ensuring that these networks can support today's IT demands. We're proud to sponsor events like this BICSI summit that help advance cabling installation and testing practices around the world."

"BICSI's mission is to lead the information technology systems industry and advance our members' ability to deliver the highest quality products and services," said Paul Weintraub, RCDD, ESS, RTPM(i), BICSI's director of global development and support.

"As a professional association, BICSI strives to develop standards and education based on best practices for the industry. By working with organizations such as Fluke Networks and other ITS leaders to support events like the BICSI Educational Conference in Russia, we can help change the foundation of the infrastructure that's installed today for current and future citizens around the world. BICSI membership and the number of BICSI events held throughout Europe have increased," Rita Recalcati, BICSI European region director, said. "We receive great support from manufacturers who believe in BICSI, we have been able to further spread the voice of BICSI around Europe."

The conference in Moscow will feature the following presenters from a cross section of the cabling and academic world:

- Rita Recalcati, European region director, BICSI
"BICSI Around the World"

- Brendan "Greg" Sherry, RCDD, general manager, Datacenter Dynamics
"Improving Your Data Center Design - ANSI/BICSI 002-2011, Data Center Design and Implementation Best Practices"

- Christian Schillab, product specialist, Fluke Networks
"Testing for 100.000.000.000 Bits/s Readiness"

- Vladimir Demidenko, account manager, Fluke Networks
"Fiber Troubleshooting Made Easy"

- Andrey Semenov, IT development director, SCS, Moscow Technical University of Communication and Information
"Cabling Infrastructure Measurements from a Systems Integrator Point-of-View"

- Alexander Bryuzgin, regional manager Russia/CIS/Eastern Europe, Panduit
"Does Data Center Infrastructure Management (DCIM) Have Something to Offer in the New World of Cloud Computing?"

- Anatoly Shigaev, certified SYSTIMAX instructor, CompTek (in collaboration with CommScope)
"Improving Cabling Administration: What Designers and Installers Need to Know"

- Kate Oganessian, certified Siemon trainer and technical advisor, ICS (in collaboration with Siemon)
"Cat 6A vs. Other Categories: Structured Cabling Features and Trends"

- Evgeniy Vlàsov, regional LAN solutions manager, Russia and CIS Markets, Nexans CIS
"Trends Affecting Network Infrastructure in Offices and Data Centers"

Attendees can register for the BICSI Russian Cabling Infrastructure Educational Summit on the BICSI website here https://www.bicsi.org/event_details.aspx?sessionaltcd=MT-BICSI-EU-1110-3

*Russian cable and fiber market projections based on Fluke Networks analysis of current market conditions

About BICSI

BICSI is a professional association supporting the information technology systems (ITS) industry. ITS covers the spectrum of voice, data, electronic safety & security, and audio & video technologies. It encompasses the design, integration and installation of pathways, spaces, fiber- and copper-based distribution systems, wireless-based systems and infrastructure that supports the transportation of information and associated signaling between and among communications and information gathering devices. Headquartered in Tampa, Florida, USA, BICSI membership spans nearly 100 countries. For more information, visit www.bicsi.org
FLUKE Networks
Fluke Networks is the world leading provider of network test and monitoring solutions to speed the deployment and improve the performance of networks and applications. Leading enterprises and service providers trust Fluke Networks' products and expertise to help solve today's toughest issues and emerging challenges in WLAN security, mobility, unified communications and data centers. Based in Everett, Wash., the company distributes products in more than 50 countries. For more information, visit www.FlukeNetworks.com or call +1 (425) 446-4519.

Press releases you might also be interested in
Weitere Informationen zum Thema "Netzwerke":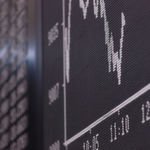 PWC-Studie:Das sind Deutschlands wertvollste Firmen
Die Wirt­schafts­prü­fer von Pri­ce­wa­ter­hou­se Co­o­pers (PWC) ha­ben ein Ran­king der er­folg­reichs­ten Un­ter­neh­men nach Bör­sen­wert ver­öf­f­ent­licht. In den deut­schen Top 10 ist IT-In­du­s­trie zwei Mal ver­t­re­ten.
Weiterlesen