Thermo Fisher Scientific Provides Technology to Map the Human Proteome and Advance Personalized Medicine
Research by Seattle's Institute for Systems Biology Expected to Accelerate Biomarker Discoveries in Cancer and Other Human Diseases
ROCKFORD, Ill.

, (PresseBox) -
Thermo Fisher Scientific Inc., the world leader in serving science, today announced that it will provide novel protein research products to the Institute for Systems Biology in Seattle, supporting a twoyear project to map the human proteome that is expected to significantly accelerate biomarker discovery and advance personalized medicine.

The project, known as the Human Proteome MRMAtlas, will generate a database of information to allow the targeted analysis of almost any of the estimated 25,000 proteins encoded by human genes through a mass spectrometry technique known as multiple or selectedreaction monitoring (MRM/SRM). This public database, or atlas, will be available to researchers around the world, enabling them to unambiguously identify and quantify any human protein in a multitude of samples. The work, which will rely on more than 100,000 synthetic peptides (protein fragments) manufactured at Thermo Fisher's peptide synthesis facilities, will dramatically increase the speed and reduce the cost of biomarker discovery and analysis.

"By reducing the time, effort and cost to perform these assays, the database will dramatically increase the research output in biomarker discovery, confirmation and validation," said Joel Louette, commercial director for Thermo Scientific Custom Biopolymers. "We are proud to play a role in this project, which will speed up and decrease costs associated with drug development, boost personalized medicine and support human health monitoring."

Leading this project are Dr. Robert Moritz, associate professor and proteomics director at the Institute for Systems Biology, and Professor Ruedi Aebersold at the Swiss Federal Institute of Technology in Zurich. Both Moritz and Aebersold will use mass spectrometry and the synthetic peptides from Thermo Fisher to identify and document at least four proteotypic, or unique, peptides for each human protein. Over the next two years, Thermo Fisher will provide up to 100,000 synthetic peptides for the duration of the project.

In addition, Moritz will use thousands of custom Thermo Scientific HeavyPeptide AQUA standards to measure the abundance of the natural peptides and develop precise quantitative MRM/SRM assays. Thermo Fisher will also create a catalog of the HeavyPeptide AQUA standards used in the assays so that other scientists can quickly obtain them for future research resulting from the MRMAtlas database.

"The time is right to create the complete human proteome MRMAtlas," said Moritz. "This will undoubtedly accelerate efforts to develop sensitive and reliable assays for early detection, therapy assessment and prognosis evaluation for cancer as well as other human diseases. It will pave a path to personalized medicine by improving the development of individually tailored therapies."

The Institute for Systems Biology (ISB) is an internationally renowned, nonprofit research institute headquartered in Seattle and dedicated to the study and application of systems biology. Founded by Leroy Hood, Alan Aderem and Ruedi Aebersold, ISB seeks to unravel the mysteries of human biology and identify strategies for predicting and preventing diseases such as cancer, diabetes and AIDS. ISB's systems approach integrates biology, computation and technological development, enabling scientists to analyze all elements in a biological system rather than one gene or protein at a time. Founded in 2000, the Institute has grown to 13 faculty and more than 300 staff members; an annual budget of nearly $50 million; and an extensive network of academic and industrial partners. For more information about ISB, visit http://www.systemsbiology.org.

Thermo Scientific is part of Thermo Fisher Scientific, the world leader in serving science.
Fisher Scientific GmbH (Thermo Fisher Scientific)
Thermo Fisher Scientific Inc. (NYSE: TMO) is the world leader in serving science. Our mission is to enable our customers to make the world healthier, cleaner and safer. With revenues of more than $10 billion, we have approximately 35,000 employees and serve customers within pharmaceutical and biotech companies, hospitals and clinical diagnostic labs, universities, research institutions and government agencies, as well as in environmental and process control industries. We create value for our key stakeholders through two premier brands, Thermo Scientific and Fisher Scientific, which offer a unique combination of continuous technology development and the most convenient purchasing options. Our products and services help accelerate the pace of scientific discovery, and solve analytical challenges ranging from complex research to routine testing to field applications. Visit www.thermofisher.com.
Press releases you might also be interested in
Weitere Informationen zum Thema "Forschung und Entwicklung":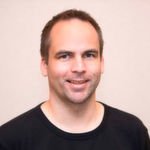 Diese Vorteile bietet Machine Learning mit Apache Kafka
Ma­chi­ne Lear­ning so­wie das zu­ge­hö­ri­ge De­ep Lear­ning neh­men Fahrt auf, da Ma­chi­ne Lear­ning es Com­pu­tern er­mög­licht, ver­steck­te Er­kennt­nis­se zu ge­win­nen, oh­ne dass die­se ex­p­li­zit pro­gram­miert sein müs­sen, wor­auf sie schau­en sol­len. Die­se Fähig­keit wird für die Ana­ly­se un­struk­tu­rier­ter Da­ten, Bil­der­ken­nung, Spra­ch­er­ken­nung und in­tel­li­gen­te Ent­schei­dungs­fin­dung be­nö­t­igt. Das macht ei­nen gro­ßen Un­ter­schied zur tra­di­tio­nel­len Pro­gram­mie­rung mit Ja­va, .NET oder Py­thon.
Weiterlesen