Finjan's Vital Security™ v9.0 is Now Available with More Features and Innovative Web Security Technologies
Farnborough, United Kingdom

, (PresseBox) -
Finjan Inc., a leader in secure web gateway products announced today the release of version 9.0 of its Vital Security Web appliances utilizing patented real-time content inspection technologies.

Finjan's award-winning appliances prevent Crimeware and malicious Web 2.0 content from infiltrating corporate networks and stealing business data. By inspecting inbound and outbound web traffic, malicious content is prevented in real time, also when hiding in SSL traffic.

Vital Security(TM) version 9.0 introduces a new active real-time inspection technology from Finjan research lab. With this new version, organizations are equipped with an integrated dashboard that provides real-time information on the system s performance and security risk level. It uses an extensive set of graphs and views for quick and accurate insight. Security policies are managed quickly and easily with Finjan s easy to use security policy decision-making system which includes a single-click rules refinement.

Vital Security(TM) version 9.0 also includes increased Web 2.0 and productivity control modules using URL filtering engines from IBM and Websense.

"With version 9.0, our enterprise customers get top-notch security," said Werner Thalmeier, VP Products for Finjan. "In this version, we also added an external reporting and logging system to provide large organizations with a flexible and scalable data analysis platform for internal use, audits, and compliance requirements."

Finjan s secure web gateway solution has proven scalability and high performance capabilities, including support of Cisco WCCPv2 and ICAP standards for interoperability with various systems.

Vital Security(TM) version 9.0 assists organizations with SOX (COBIT) DS5, PCI DSS 1.1, GLB Act, HIPAA, and FISMA regulations compliance.
Finjan Software GmbH
Finjan is a global provider of web security solutions for the enterprise market. Our real-time, appliance-based web security solutions deliver the most effective shield against web-borne threats, freeing enterprises to harness the web for maximum commercial results. Finjan's real-time web security solutions utilize patented behavior-based technology to repel all types of threats arriving via the web, such as spyware, phishing, Trojans and obfuscated malicious code, securing businesses against unknown and emerging threats, as well as known malware. Finjan's security solutions have received industry awards and recognition from leading analyst houses and publications, including IDC, Butler Group, SC Magazine, CRN, ITPro, PCPro, ITWeek, Network Computing, and Information Security. With Finjan's award-winning and widely used solutions, businesses can focus on implementing web strategies to realize their full organizational and commercial potential. For more information about Finjan, please visit: www.finjan.com.


© Copyright 1996-2008. Finjan Software Inc. and its affiliates and subsidiaries. All rights reserved.

All text and figures included in this publication are the exclusive property of Finjan and are for your personal and non-commercial use. You may not modify, copy, distribute, transmit, display, perform, reproduce, publish, license, create derivative works from, transfer, use or sell any part of its content in any way without the express permission in writing from Finjan. Information in this document is subject to change without notice and does not present a commitment or representation on the part of Finjan. The Finjan technology and/or products and/or software described and/or referenced to in this material are protected by registered and/or pending patents including U.S. Patents No. 6092194, 6154844, 6167520, 6480962, 6209103, 6298446, 6353892, 6804780, 6922693, 6944822, 6993662, 6965968, 7058822, 7076469, 7155743, 7155744, 7185358 and may be protected by other U.S. Patents, foreign patents, or pending applications.
Press releases you might also be interested in
Weitere Informationen zum Thema "Sicherheit":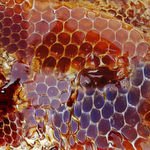 Was ist ein Honeypot?
Ho­ney­pot und Ho­ney­net sind Com­pu­ter­sys­te­me oder Netz­werk­kom­po­nen­ten, die ge­zielt An­g­rei­fer an­lo­cken sol­len. Sie las­sen sich ein­set­zen, um An­griffs­me­tho­den zu stu­die­ren, von an­de­ren Sys­te­men ab­zu­len­ken oder Ha­ckern ei­ne Fal­le zu stel­len.
Weiterlesen