Finjan welcomes Twitter's new security move and advises adding SecureTweets for additional protection
San Jose, California

, (PresseBox) -
Finjan welcomes the news that Twitter has quietly started checking URLs entered into user messages on its microblogging service. The new level of security might still leave room for improvement on several fronts.

"Twitter encourages the use of shortened URLs, which could be a problem if, as some reports indicate, the Twitter URL check would only work on full-length Web addresses," said Yuval Ben-Itzhak, Finjan's chief technology officer.

"Furthermore, the Twitter URL-check utilizes databases that need constant updates. This leaves a window-of-opportunity for cybercriminals to infect Twitter users' PCs," added Finjan's CTO. "During the time elapsing between database updates, no adequate protection will be provided."

Ben-Itzhak went on to say that Finjan applauds Twitter's ongoing effort to keep its users safe, and suggests boosting the overall security of Twitter with the use of real-time content inspection technologies.

To provide current Twitter users with an additional layer of web security, Finjan offers its free SecureTweets browser add-on for Internet Explorer and Firefox. It provides users with look-ahead alerts on the safety of URLs as well as shortened URLs showing on Twitter and other Web 2.0 websites.

SecureTweets is simple, easy to use, and complements Twitter's existing database-driven security capabilities since it utilizes real-time content inspection technology.

To download SecureTweets, please visit: http://www.finjan.com/SecureTweets

For more information about Finjan, please visit: www.finjan.com.

For alerts, please follow us on Twitter at www.twitter.com/SecureTweets

For information on Twitter URL check: http://www.computerworld.com/s/article/9136218/Update_Twitter_now_blocking_bad_URLs_but_imperfectly?source=CTWNLE_nlt_security_2009-08-04
Finjan Software GmbH
Secure Gateway provides organizations with a unified web security solution combining productivity, liability and bandwidth control via URL categorization, content caching and applications control technologies. Crimeware, malware and data leakage are proactively prevented via patented active real-time content inspection technologies and optional anti-virus modules. Powerful central management enables intuitive task-based policy management, excellent drill-down reporting capabilities and easy directory integration for all network implementation options. By integrating several security engines in a single dedicated appliance, Finjan's comprehensive and integrated web security solution enables quick deployment, simplified management and reduction of costs. Business benefits include real-time web security (no patches or updates needed), lower total cost of ownership (TCO), cost savings in administration efforts, lower maintenance costs, and reduction in loss of productivity. Finjan's security solutions have received industry awards and recognition from leading analyst houses and publications, including Gartner, IDC, Butler Group, SC Magazine, eWEEK, CRN, ITPro, PCPro, ITWeek, Network Computing, and Information Security. With Finjan's award-winning and widely used solutions, businesses can focus on implementing web strategies to realize their full organizational and commercial potential. For more information about Finjan, please visit: www.finjan.com.

Finjan, Finjan logo, Vital Security, Vulnerability Anti.dote, Window-of-Vulnerability, RUSafe and SecureBrowsing are trademarks or registered trademarks of Finjan Inc., and/or its affiliates and subsidiaries. All other trademarks are the trademarks of their respective owners.



Press releases you might also be interested in
Weitere Informationen zum Thema "Sicherheit":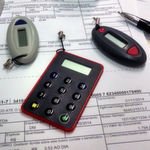 5 Tipps für die Wahl einer Authentifizierungslösung
Die Kom­bi­na­ti­on aus Be­nut­zer­na­me und Pass­wort ist längst nicht mehr aus­rei­chend, wenn es um die si­che­re An­mel­dung im IT-Netz­werk geht. Um das Si­cher­heits­ni­veau zu er­höhen und An­g­rei­fern die Nut­zung ge­stoh­le­ner Zu­gangs­da­ten zu er­schwe­ren, ra­ten Ex­per­ten zur Mul­ti-Fak­tor-Au­then­ti­fi­zie­rung. Doch wor­auf soll­ten Un­ter­neh­men vor der An­schaf­fung ei­ner sol­chen Lö­sung ach­ten?
Weiterlesen