Short Pulse Module XS(TM)
Wien

, (PresseBox) -
FEMTOLASERS presents the XS(TM) module, an extension to the XL(TM) high energy oscillator series, enabeling XL(TM) users to access pulse durations down to sub-15 fs with excellent throughput. This allows the user access to previously unattainable parameters for the most challanging experiments while maintaining the simplicity of a pure oscillator approach.
FEMTOLASERS Produktions GmbH
FEMTOLASERS Produktions GmbH is the premiere manufacturer of ultrafast, compact and reliable laser oscillator and amplifi er solutions. Founded in 1994 in Vienna, Austria, the company offers products and excellent services which have evolved to be the fi rst choice among OEMs and scientists worldwide for demanding applications and solutions. FEMTOLASERS state-of-the-art products offer technology of highest quality.

We LIVE in an ULTRAFAST world(TM)
join us !
Press releases you might also be interested in
Weitere Informationen zum Thema "Hardware":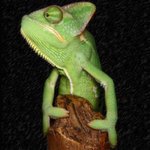 Thomas-Krenn AG zu Suse Enterprise Storage 5
Die Tho­mas-Krenn AG ge­hört zu den ers­ten, die die Ver­si­on 5 von "Su­se En­ter­pri­se Sto­ra­ge" im­p­le­men­tiert ha­ben, in ei­ne Ap­p­li­an­ce. Der Ser­ver-Her­s­tel­ler führt vie­le gu­te Grün­de für die­se Va­ri­an­te des Soft­wa­re De­fi­ned Sto­ra­ge an. Denn: SDS kommt jetzt aus der Test­pha­se her­aus und wird pro­duk­tiv ge­nutzt. Vor­rei­ter da­bei ist "Ce­ph", Open-Sour­ce-Soft­wa­re, die in Ver­si­on 5 ei­nen ekla­tan­ten Leis­tungs­schub er­fah­ren hat.
Weiterlesen