FUSION(TM) M1
The new benchmark for ultrafast laser oscillators
Wien

, (PresseBox) -
FUSION(TM) M1 is the most powerful member of the ultracompact Ti:Sapphire oscillator family. Maximum stability and ease of operation combined with cutting edge laser parameters from a compact laser oscillator are guaranteed. These attributes are achieved through an integrated high reliability pump module in combination with a lowloss highefficiency cavity design. All FUSION(TM) models make use of FEMTOLASERS' patented Dispersive Mirror technology, which is specifically designed for broadband intracavity group delay dispersion compensation.

Modelocked average output power exceeding 1W is now available with all features of a stateoftheart ultrafast laser. FEMTOLOCK(TM) repetition rate stabilization, tunability in bandwidth and custom center wavelength control are just a selection of a rich list of features available with the FUSION(TM) M1.

The FUSION(TM) is designed for demanding applications such as seeding of amplifier chains, material processing, coherent THz generation, time resolved spectroscopy and multiphoton processes. All of these benefit from more than 1 Megawatt of peak power provided by the FUSION(TM) M1.
FEMTOLASERS Produktions GmbH
FEMTOLASERS Produktions GmbH is the premiere manufacturer of ultrafast, compact and reliable laser oscillator and amplifier solutions. Founded in 1994 in Vienna, Austria, the company offers products and excellent services which have evolved to be the first choice among OEMs and scientists worldwide for demanding applications and solutions. FEMTOLASERS stateoftheart products offer technology of highest quality.
Press releases you might also be interested in
Weitere Informationen zum Thema "Hardware":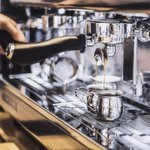 Was ist eine Appliance?
Un­ter dem Be­griff "Ap­p­li­an­ce" ver­steht man ei­ne funk­tio­nel­le Ein­heit aus Hard- und Soft­wa­re, die für ei­ne kon­k­re­te, oft ei­ne sehr eng um­ris­se­ne, Auf­ga­be kon­zi­piert wur­de. Das Wort "Ap­p­li­an­ce" ver­deut­licht die Ana­lo­gie zu ei­nem Ein-Zweck-Haus­halts­ge­rät (eng­lisch: "ho­me ap­p­li­an­ce") wie ei­nem Toas­ter oder ei­ner Kaf­fee­ma­schi­ne: Es geht in bei­den Fäl­len dar­um, ei­ne ein­zi­ge Auf­ga­be mög­lichst ef­fi­zi­ent zu be­wäl­ti­gen.
Weiterlesen