FEMTOSOURCE(tm) rainbow(tm)
The NEW standard for ultrafast oscillators
Wien

, (PresseBox) -
NEW generation FEMTOSOURCE(TM) rainbow(TM) ultrafast oscillator offering Carrier Envelope Phase (CEP) stabilized few cycle pulses as well as multiple simultaneous outputs.

FEMTOSOURCE(TM) rainbow(TM) is the fl agship of ultrafast Ti:Sapphire oscillators. Building on renowned and unsurpassed qualities, FEMTOLASERS raises the bar once more, by announcing the NEW rainbow(TM) ultrafast oscillator generation.

The new extraordinary system offers CEP stabilized pulses with multiple simultaneous output options centered at 800 nm and 1030 nm, with 100% mutual synchronization guaranteed.

The rugged CEP stabilization is based on FEMTOLASERS' unique Difference Frequency Generation approach, which requires neither an interferometer, nor nonlinear broadening of the spectrum. The new, modular design makes an upgrade of a non-CEP stabilized to a CEP stabilized rainbow(TM) feasible.

FEMTOLASERS proven Dispersive Mirror (DM) technology allows for generation of the cleanest ultrafast laser pulses. Highest possible contrast is achieved by controlling the intracavity dispersion over one octave. DM technology warrants rainbow(TM) oscillators with the lowest possible number of components, directly refl ected in the highest passive stability.

The robust mechanical package of the FS rainbow(TM) , together with the integrated BEAMALIGN(TM) beam pointing stabilization, lead to extreme ultrafast performance with extraordinary reliability and ease of use.
FEMTOLASERS Produktions GmbH
FEMTOLASERS Produktions GmbH is the premiere manufacturer of ultrafast, compact and reliable laser oscillator and amplifi er solutions. Founded in 1994 in Vienna, Austria, the company offers products and excellent services which have evolved to be the fi rst choice among OEMs and scientists worldwide for demanding applications and solutions. FEMTOLASERS stateoftheart products offer technology of highest quality.
Press releases you might also be interested in
Weitere Informationen zum Thema "Hardware":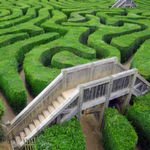 Was ist ein System-on-a-Chip (SoC)?
Un­ter Sys­tem-on-a-Chip (SoC) ver­steht man die Un­ter­brin­gung von ei­nem gro­ßen Teil oder meist so­gar al­len Funk­tio­nen ei­nes Sys­tems auf ei­nem Chip. Sol­che Chips wer­den zum Bei­spiel in Han­dys, Blu­ray-Play­er und übe­rall dort ein­ge­setzt, wo auf kleins­tem Raum ei­ne sehr ho­he Leis­tung ge­for­dert ist.
Weiterlesen