Nine European Institutions Join the Ex Libris Alma Early Adopter Programme
Academic institutions across Europe select Alma and take the lead in establishing next-generation library management services
Hamburg

, (PresseBox) -
Ex Libris® Group, a world leader in the provision of library automation solutions, is pleased to announce the recent addition of nine European institutions to the early adopter programme for the Ex Libris Alma library management service.

Over 60 institutions across three continents have so far committed to adopting Alma through various collaborative and early adopter programmes. In addition, four institutions are working with Ex Libris as development partners-Boston College; Princeton University Library; Purdue University Libraries; and Katholieke Universiteit Leuven (K.U.Leuven), which includes the LIBIS library network.

Among the early adopters in Europe are the University of York, Lancaster University, the University of East London, the Free University of Bozen/Bolzano, and Plymouth University. Other leading institutions that are joining the programme have chosen to retain confidentiality at this time in view of their migration to Alma from other vendors.

Gurdish Sandhu, associate director Library & Learning Services at the University of East London, commented: "Alma's complete integration with our Primo® discovery and delivery solution ensures that we will provide a seamless experience for our users and library staff. Alma will also deliver significant cost efficiencies thanks to its cloud-based, unified workflows. Implementing Alma will enable us to conclude the journey toward a unified management and discovery system, a journey that we embarked upon three years ago with our selection of Primo."

"Upgrading to Alma is timely and appropriate for Lancaster University Library," remarked Clare Powne, university librarian at Lancaster University. "A unified cloud-based system designed for multiple collections of electronic, digital, and print resources and encompassing the full spectrum of workflows for purchase, organization, and the delivery of content will significantly boost efficiency and productivity for contemporary research libraries.

"We are impressed by the conceptual thinking underpinning Alma. The early adoption of Alma gives us an opportunity to join a global network of libraries at the forefront of novel approaches to the automated management of library operations, and meshes with our strategic aims of quality, innovation, responsiveness, and efficiency," added Ms. Powne.

"We are very proud to welcome this significant number of prestigious European institutions to the Alma early adopter programme," commented Marc Daubach, corporate vice president and general manager of Ex Libris Europe. "This powerful endorsement of Alma ahead of its launch in 2012 reflects the strength with which our strategy resonates among academic and research libraries in Europe and around the world."

About Alma

By consolidating the disparate systems used by today's libraries to manage electronic, print, and digital resources, the Ex Libris Alma solution accelerates libraries' move toward next-generation services. Alma's cloud infrastructure helps libraries increase their efficiency through data sharing and collaboration. As a result, libraries can focus their resources on extending services within and outside their institution and on supporting the institution's teaching and research missions.

About the University of East London The University of East London (UEL) is a new university with a long tradition behind it. The UEL of today rests on the achievements of the West Ham Technical Institute, the South East Essex Technical College and School, and the North East London Polytechnic (later the Polytechnic of East London). The diverse and cosmopolitan nature of East London is reflected in the vibrant multicultural community at UEL. The university brings together people from around 120 countries and many different backgrounds. Its students achieve national and international recognition for their work; they include winners of the Turner Prize, winners of the Young Architect of the Year and Young Woman Engineer of the Year awards, RIBA medalists, and award-winning fashion designers.

For more information, see http://www.uel.ac.uk/index.htm.

About Lancaster University

Now approaching its 50th year, Lancaster University is a world-class centre for teaching and research and is located on a beautiful campus in the North West of England. Lancaster University is ranked in the top one percent of universities in the world, listed at 131 in the Times Higher Education international table and 153 in the QS World University Rankings. The growing reputation of Lancaster was also marked this year by top ten rankings in each of the UK's major university league tables - the Times, the Guardian and the Complete University Guide. The UK Government's 2008 Research Assessment Exercise deemed an impressive 92% of research at Lancaster to be either world-leading or internationally significant.

For more information, see http://www.lancs.ac.uk/
Ex Libris (Deutschland) GmbH
Ex Libris is a leading provider of automation solutions for academic libraries. Offering the only comprehensive product suite for electronic, digital, and print materials, Ex Libris provides efficient, user-friendly products that serve the needs of libraries today and will facilitate their transition into the future. Ex Libris maintains an impressive customer base consisting of thousands of sites in more than 80 countries on six continents.

Dedicated to developing creative solutions in close collaboration with customers, Ex Libris enables academic, national, and research libraries to maximize productivity and efficiency and, at the same time, greatly enhance the user experience. By empowering users to discover and obtain the information they need, libraries ensure their position as the bridge to knowledge.

For more information about Ex Libris Group, see our Web site, join us on Facebook, visit our Commentary blog, and follow our Twitter page.


Press releases you might also be interested in
Weitere Informationen zum Thema "Software":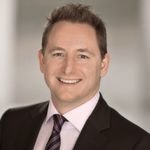 Sophos: MSPs sind langfristig profitabler als Reseller
Zu den An­bie­tern, die Ma­na­ged Se­cu­ri­ty Ser­vices kon­se­qu­ent pro­pa­gie­ren, zählt So­phos. Mi­cha­el Gutsch, MSP Chan­nel Ac­co­unt Exe­cu­ti­ve bei dem Her­s­tel­ler, er­läu­tert den Nut­zen des Kon­zepts. So­phos tritt beim HSP Sum­mit 2018 als Pre­mi­um-Spon­sor auf.
Weiterlesen