KINAXO Launches Enhanced KinaTor(TM) Cellular Profiling Service
Martinsried

, (PresseBox) -
KINAXO Biotechnologies today announced that it has added quantitative analysis to its KinaTor(TM) chemical proteomics platform tailored for the cellular profiling of kinase inhibitors.

The enhanced KinaTor(TM) Cellular Profiling Service enables KINAXO's pharmaceutical and biotechnology clients to make more informed decisions on which drug candidates to progress into advanced pre-clinical development.

The KinaTor(TM) Cellular Profiling Service platform may be employed in a number of further applications including target identification, drug reprofiling and drug rescue. Commenting on the launch of the new service Dr Andreas Jenne KINAXO's CEO said: "KINAXO is delighted to announce this significant development in the capabilities of our successful KinaTor(TM) platform. We look forward to putting the enhanced KinaTor(TM) Cellular Profiling Service to work for our existing and future clients.'"

KINAXO's quantitative KinaTor(TM) Cellular Profiling Service utilizes proprietary chemical proteomics technologies combined with state-of-the-art mass spectrometry to identify not only the drug candidate's native molecular targets from cellular samples but also the affinities of these interactions. This data provides a valuable insight into the drug candidate's in vivo molecular target profile. The technology was developed by Dr Henrik Daub and Professor Axel Ullrich of the Max Planck Institute of Biochemistry in Martinsried and has been exclusively licensed by its technology transfer organization Max Planck Innovation to KINAXO Biotechnologies. Commenting on the new service, Dr Klaus Godl KINAXO's CSO said; "It is critically important that all biological interactions of a kinase inhibitor are evaluated, not just those with a subset of recombinant kinases. The new service will enable not only the identification of drug candidate interactions with proteins derived from real cellular samples but importantly also their affinities thus supporting more informed lead candidate selection."
Evotec AG
KINAXO Biotechnologies is a privately-held biotechnology company based in Munich/Martinsried, Germany. As a spin-off of the Max Planck Institute of Biochemistry in Martinsried, KINAXO offers extensive experience in cellular target profiling with several ongoing pharmaceutical and biotechnology company collaborations, e.g. with Boehringer Ingelheim, Johnson & Johnson and Takeda. KINAXO is financed by European investors BioM, High-Tech Gründerfonds, KfW, Max Planck Society, and Mountain Partners.

KINAXO's Cellular Target Profiling(TM) Service delivers direct insight into a small molecule's quantitative binding properties (KD values) across the proteome of a given cell line or tissue sample. This interaction profile provides critical guidance within applications such as lead compound selection for clinical trials, drug repositioning, target deconvolution, and off-target toxicity investigations.

Press releases you might also be interested in
Weitere Informationen zum Thema "Biotechnik":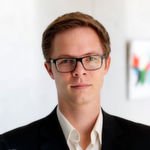 "AppliedAI"-Initiative will KI in Deutschland voranbringen
Je­des Jahr ein deut­sches Start-up aus dem Um­feld der Künst­li­chen In­tel­li­genz (KI) in die in­ter­na­tio­na­len Top-100-Lis­ten brin­gen – so lau­tet ei­nes der Zie­le, das sich die In­i­tia­ti­ve "Ap­p­lie­dAI" auf die Fah­ne ge­schrie­ben hat. Un­ter der Äg­i­de der Baye­ri­schen Staats­re­gie­rung und mit Un­ter­stüt­zung der Tech­ni­schen Uni­ver­si­tät Mün­chen ko­ope­rie­ren 26 For­schung­s­ein­rich­tun­gen und Kon­zer­ne.
Weiterlesen