KINAXO Biotechnologies in Finals of German Government BioPharma Strategy Competition
Martinsried

, (PresseBox) -
Together with its four consortium partners, KINAXO Biotechnologies GmbH has reached the final round of "BioPharma - The Strategy Competition for Medicine of the Future," an initiative of the German federal government. With its initial proposal "Combination of innovative technology and therapeutic procedures for the targeted treatment of solid tumors," the consortium was among the ten selected out of 37 entries to proceed to the finals of the competition. In the next four months, KINAXO will work together with its partners Bayer Vital GmbH (Oncology Business Unit), MagForce Nanotechnologies AG, the Charité University Medical Center in Berlin, and the University Hospital of Cologne to develop and submit a detailed proposal. From the ten finalists, up to five will be selected by the German Federal Ministry of Education and Research and provided with a total of EUR 100 million in funding to implement their ideas. The winners of the competition will be announced in the fall of 2008.

The proposal submitted aims to significantly increase the response rate and cure rate in the treatment of solid tumors by investigating the combination of various treatment modalities. This is precisely the approach which has in the past led to some of the most significant advances in fighting cancer. An example of a potential combination therapy to be investigated would be combining kinase inhibitors and angiogenesis inhibitors from Bayer with nanoparticle-based thermotherapy from MagForce. To determine the optimal combination of therapeutic approaches, biological interactions will be studied using sophisticated proteomics technology from Kinaxo. Those combinations which appear most promising will then be investigated in preclinical and clinical studies in cooperation with the University Hospital of Cologne and the Charité University Medical Center in Berlin.

"When the Federal Ministry for Education and Research announced the BioPharma competition last summer, the idea of making the development of new medications and therapies more efficient specifically through partnerships immediately appealed to us. We are delighted that together with two other companies and two university clinics, we have been chosen for such an outstanding project in the area of oncology. KINAXO will be involved with innovative technologies to investigate the biological activity profile of drug combinations and treatment strategies. Our data contribute decisively to optimizing efficacy while at the same time reducing side effects as much as possible. This means KINAXO is engaged in all the main fields of the project, from technology development to preclinical and clinical trials. From this joint research we are expecting new therapy strategies for patients suffering from difficult to treat tumor diseases and who currently cannot receive adequate treatment," says Dr. Andreas Jenne, CEO of KINAXO Biotechnologies GmbH.

About the competition:

"BioPharma - The Strategy Competition for Medicine of the Future," the new competition-based funding scheme of the German Federal Ministry of Education and Research, calls upon business consortiums to submit their best long-term concepts for the efficient design of the biopharmaceutical value-added chain. The intent is to identify biopharmaceutical research with economically relevant results and to accelerate its development into clinical application. The competition seeks not only the most promising ideas from a technological and therapeutic standpoint but also the most creative and productive partnerships.
Evotec AG
KINAXO Biotechnologies is a privately-held biotechnology company based in Munich/Martinsried, Germany. As a spin-off of the Max Planck Institute of Biochemistry in Martinsried, KINAXO offers extensive experience in cellular target profiling with several ongoing pharmaceutical and biotechnology company collaborations, e.g. with Boehringer Ingelheim, Johnson & Johnson and Takeda. KINAXO is financed by European investors BioM, High-Tech Gründerfonds, KfW, Max Planck Society, and Mountain Partners.

KINAXO's Cellular Target Profiling(TM) Service delivers direct insight into a small molecule's quantitative binding properties (KD values) across the proteome of a given cell line or tissue sample. This interaction profile provides critical guidance within applications such as lead compound selection for clinical trials, drug repositioning, target deconvolution, and off-target toxicity investigations.

Press releases you might also be interested in
Weitere Informationen zum Thema "Biotechnik":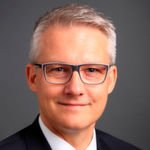 Kundenservice & Co. – so bestimmen Bots die Zukunft
Künst­li­che In­tel­li­genz (KI) ve­r­än­dert un­ser täg­li­ches Le­ben. Galt der Touch­sc­re­en bei Smart­pho­nes vor zehn Jah­ren noch als Sen­sa­ti­on, ist er heu­te völ­lig selbst­ver­ständ­lich ge­wor­den. Die nächs­te gro­ße Ve­r­än­de­rung, die ähn­lich ein­schnei­dend wie der Touch­sc­re­en sein wird, er­obert ge­ra­de welt­weit die Märk­te: Spra­che als neu­es In­ter­face. Ama­zons Ale­xa und Goog­le Ho­me. Mil­lio­nen die­ser Ge­rä­te ste­hen be­reits welt­weit in den Haus­hal­ten. Auch beim The­ma Kun­den­ser­vice spie­len Bots und Spra­che ei­ne im­mer wich­ti­ge­re Rol­le.
Weiterlesen