KINAXO Biotechnologies Enters Agreement with Onconova Therapeutics Inc.
Martinsried

, (PresseBox) -
KINAXO Biotechnologies announced today a cooperation between Oncovova Therapeutics Inc, Newtown, PA, USA (www.onconova.us) and KINAXO Biotechnologies. Onconova Therapeutics is a clinical stage research and development company focused on development of its novel small molecule products for cancer therapy and radiation protection. KINAXO will apply its Cellular Target Profiling Technology to support Onconova's clinical development of cancer drugs.

KINAXO's Cellular Target Profiling Technology includes identification of a compound's cellular target profile as well as affinity data for targets identified from cell lines. It utilizes proprietary chemical proteomics technologies combined with state-of-the-art mass spectrometry to identify and characterize a drug candidate's native molecular targets in cell lines and tissue samples. The affinity is determined using a free, unmodified compound. This service enables pharmaceutical and biotechnology companies to make more informed decisions on which drug candidates to progress into advanced pre-clinical or clinical development.
Evotec AG
KINAXO Biotechnologies is a privately-held biotechnology company based in Munich/Martinsried, Germany. As a spin-off of the Max Planck Institute of Biochemistry in Martinsried, KINAXO offers extensive experience in cellular target profiling with several ongoing pharmaceutical and biotechnology company collaborations, e.g. with Boehringer Ingelheim, Johnson & Johnson and Takeda. KINAXO is financed by European investors BioM, High-Tech Gründerfonds, KfW, Max Planck Society, and Mountain Partners.

KINAXO's Cellular Target Profiling(TM) Service delivers direct insight into a small molecule's quantitative binding properties (KD values) across the proteome of a given cell line or tissue sample. This interaction profile provides critical guidance within applications such as lead compound selection for clinical trials, drug repositioning, target deconvolution, and off-target toxicity investigations.

Press releases you might also be interested in
Weitere Informationen zum Thema "Biotechnik":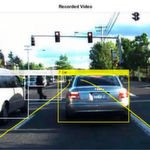 Neue Tools für Deep Learning und autonomes Fahren
Ma­thWorks stellt Re­lea­se 2018a (R2018a) mit ei­ner Rei­he neu­er Funk­tio­nen in MAT­LAB und Si­mu­link vor. Dar­un­ter fal­len u.a. die Pre­dic­ti­ve Main­tenan­ce Tool­box zum Ent­wer­fen und Tes­ten von Al­go­rith­men für die Zu­stands­über­wa­chung und Pre­dic­ti­ve Main­tenan­ce und das Ve­hi­c­le Dy­na­mics Block­set für die Mo­del­lie­rung und Si­mu­la­ti­on von Fahr­zeug­dy­na­mik in ei­ner vir­tu­el­len 3D-Um­ge­bung.
Weiterlesen