The C-C Coupling Kit from evocatal
Enzymatic production of enantiopure 2-hydroxy-ketones
Düsseldorf

, (PresseBox) -
Enantiopure 2-hydroxy-ketones are interesting and lucrative intermediate products in the chemical and pharmaceutical industries. With the help of specific enzymes, researchers are able to efficiently produce a variety of substituted compounds in the class. Up until now, however, those for this application have not been available commercially. The newly-released C-C Coupling Kit* from biotechnology specialist evocatal GmbH takes advantage of the biocatalytic potential of TPP-enzymes (Thiamine pyrophosphate-dependent enzymes) to produce enantiopure 2-hydroxy-ketones. The kit

Includes a range of seven different TPP-enzymes together with the relevant cofactor. Use of the kit provides customers with the ability to identify the most effective biocatalysts for their specific applications. Additionally, evocatal offers in-house enzyme enzyme screening services.

"In the past, customers have often approached us looking for ways to synthesize chiral 2-hydroxy-ketones," says evocatal Managing Director Dr. Michael Puls. "With the new TPP-enzyme platform, our company has thrown open the door to a whole range of enantiopure compounds. We're happy that we're now able to respond to the this interest by offering our clients the C-C Coupling Kit - which gives them the ability to test TPP-enzymes in their own facilities."

With its C-C Coupling Kit, TPP-enzymes and chiral hydroxy-ketone fine chemicals, evocatal has widened its range of biocatalytic products, and set yet another milestone in the firm's drive to make technical production processes more efficient and sustainable.

Biocatalysis is probably the most efficient approach in the large-scale production of chiral compounds. Enzymatic processes have many advantages compared to conventional chemical methods, including high efficiency, high stereoselectivity and substrate affinity for both naturally-occurring and artificial substrates.

Enzymes can also be tailored to individual processes, providing researchers or manufacturers with additional options in their efforts to develop pharmaceuticals.
evoxx technologies GmbH
evocatal GmbH is active in the field of white (industrial) biotechnology developing and producing enzymes and fine chemicals for the chemicals and pharmaceuticals industries. Additionally, the company produces enzymes for use in other industries, such as consumer goods, textiles, adhesives, detergents, foodstuffs and cosmetics. evocatal also supports customers in the use of its enzymes or in developing biocatalytic processes to meet specific customer needs.

To find out more, please visit www.evocatal.de


Press releases you might also be interested in
Weitere Informationen zum Thema "Forschung und Entwicklung":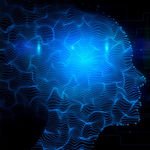 Unternehmen setzen auf KI und Maschine Learning
Ei­ne von So­phos un­ter­stüt­ze ak­tu­el­le IDC-Stu­die zeigt auf, dass 70 Pro­zent der Un­ter­neh­men pla­nen, die­ses Jahr Künst­li­che In­tel­li­genz und Ma­chi­ne Lear­ning (ML) ein­zu­set­zen, um die IT-Si­cher­heit zu ver­bes­sern. Für die IDC-Stu­die wur­den im letz­ten Quar­tal 108 Un­ter­neh­men mit mehr als 1.000 Mit­ar­bei­tern be­fragt.
Weiterlesen