Heptagon Micro-Optics Pte Ltd. Adopts EV Group's IQ Aligner for Patterning Microlenses for Next-Generation CMOS Image Sensors
IQ Aligner Selected for its UV Nanoimprint Lithography Capability
ST. FLORIAN, Austria

, (PresseBox) -
EV Group (EVG), a leading supplier of wafer bonding and lithography equipment for the MEMS, nanotechnology and semiconductor markets, today announced that Heptagon Micro-Optics Pte Ltd. in Singapore -- a wholly-owned subsidiary of Finnish-Swiss wafer-scale micro-optics manufacturer, Heptagon -- has purchased an advanced IQ Aligner for UV-based nanoimprint lithography (UV-NIL). Specifically, the IQ Aligner will be used by Heptagon for high-volume UV-NIL patterning of microlenses for CMOS image sensors. Set to cost-effectively enable the development of smaller, next-generation camera modules for mobile phones, optical mice and digital cameras, among other electronic devices, the IQ Aligner has been in production since May 2008-specifically for Heptagon's high-volume, 200-mm glass wafer micro-lens production.

The IQ Aligner, one of EVG's more versatile precision alignment tools, was further developed to address an emerging application -- UV-NIL -- as well as top side, bottom side, large-gap and IR alignment for standard lithography and bond alignment applications. Following Heptagon's successful production results earlier on with EVG's first-generation aligner used for UV-NIL in production, the EVG640, the manufacturer teamed with the company to optimize the IQ Aligner's multiple processing capabilities from R&D to high-volume production. This proved to be an effective strategy to meet the subsidiary's stringent cost and manufacturing requirements.

"We're excited for the opportunity to work closely with Heptagon to quickly and cost-effectively enable its next-generation processes," noted Paul Kettner, EV Group's Asia-Pacific sales director. "Not only were we able to install the tool and process transfer in record time, we are extremely pleased to see the IQ Aligner meeting such challenging technical requirements in a high-volume manufacturing environment. This is an exciting new application area for this system and we couldn't be more pleased to be serving Heptagon with one of our finest technology capabilities."

NIL is an emerging lithography approach not only limited to resolve features in the nanometer range, but also in the micron and even in the sub-millimeter regime. Among several NIL technologies, soft UV-NIL is the ideal method to pattern large areas in a single step imprinting mode. Soft UV-NIL is gaining broader use for optical applications, particularly for high-volume production of arrays of microlenses for CMOS image sensors due to cost-of-ownership benefits when using working stamps replicated from a master.

About Heptagon

Heptagon, a privately held company, designs and manufactures advanced micro-optics products for OEM suppliers. Heptagon's components are used in many applications including CMOS imaging, LED lighting, display, optical communications, consumer electronics and industrial optics. Heptagon's primary operations are in Switzerland and Singapore and it has a U.S. subsidiary in Silicon Valley, California, USA.
EV Group Europe & Asia/Pacific GmbH
EV Group (EVG) is a world leader in wafer-processing solutions for semiconductor, MEMS and nanotechnology applications. Through close collaboration with its global customers, the company implements its flexible manufacturing model to develop reliable, high-quality, low-cost-of-ownership systems that are easily integrated into customers' fab lines. Key products include wafer bonding, lithography/nanoimprint lithography (NIL) and metrology equipment, as well as photoresist coaters, cleaners and inspection systems.

In addition to its dominant share of the market for wafer bonders, EVG holds a leading position in NIL and lithography for advanced packaging and MEMS. Along these lines, the company co-founded the EMC-3D consortium in 2006 to create and help drive implementation of a cost-effective through-silicon via (TSV) process for chip packaging and MEMS/sensors. Other target semiconductor-related markets include silicon-on-insulator (SOI), compound semiconductor and silicon-based power-device solutions.

Founded in 1980, EVG is headquartered in St. Florian, Austria, and operates via a global customer support network, with subsidiaries in Tempe, Ariz.; Albany, N.Y.; Yokohama and Fukuoka, Japan; and Chung-Li, Taiwan. The company's vertical infrastructure allows EVG to respond quickly to new technology developments, apply the technology to manufacturing challenges and expedite device manufacturing in high volume. More information is available at http://www.evgroup.com.

EVG is a registered trademark of EV Group. All other trademarks or registered trademarks mentioned in this release are the property of their respective holders.
Press releases you might also be interested in
Weitere Informationen zum Thema "Optische Technologien":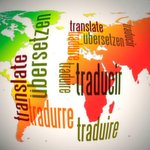 Austauschformate und Standards für die Industrie 4.0
Paral­lel zur Fer­ti­gungs­welt ent­ste­hen der­zeit Platt­for­men für das in­du­s­tri­el­le In­ter­net der Din­ge (IIOT). Mit ih­nen soll es mög­lich sein, Fer­ti­gungs­da­ten zu sam­meln und aus­zu­wer­ten. Pro­b­lem: Für vie­le die­ser Platt­for­men ist der Zu­gang zu Da­ten aus Ma­schi­nen und Pro­duk­ti­ons­an­la­gen schwie­rig. Ab­hil­fe schaf­fen of­fe­ne Stan­dards wie Au­to­ma­ti­onML und OPC UA.
Weiterlesen