Europlacer Introduces Automatic Storage and Retrieval Cabinet
Dorset, UK

, (PresseBox) -
Europlacer, a manufacturer of market-leading flexible SMT placement machines, announces that it finalized an OEM partner agreement with IEMME SPA, headquartered in Varese, Italy to offer its full range of Automated Storage Solutions.

This electronic storage and retrieval cabinet is more than a cabinet and software - it is a strategic solution and is the ideal complement to Europlacer's SMT Stock Management solution.

The Lzero3 configurable cabinet has the flexibility to be adapted and tailored to fit a company's particular production process. Additionally, it delivers up to 2083 unique SMT reels. Lzero3 can be adapted in many combinations permitted by the total given dimension of the cabinet. Each system provides for humidity control systems to maintain RH <5%, and, both humidity and temperature are tracked in real-time based on user controlled set-points.

Benefits of the warehouse management system include integrated barcode scanner registration, multiple loading and retrieval, reel/tray/ traceability, "absolute" FIFO prioritization retrieval, job order management and functional touch-screen software. Additionally, the cabinet monitors storage location, traces real-time stock movements and provides advanced features that re-allocate reels that are already in use in production for ongoing use. All relevant component data information can be managed (date code, part-number, batch ID, supplier, manufacturer, etc.) and automatic minimum stock is monitored. Environmental controls are consistent with moisture-sensitive levels defined in the IPC/JEDEC's J-STD-20.

Europlacer and IEMME SPA are developing an advanced software interface which provides unparalleled efficiency when employed as an accessory with the Europlacer line.

For more information about the system, visit http://www.europlacer.com/en/automatic-smt-storage.html
Europlacer UK
Europlacer became a division of Parable Trust Ltd. in 2013. Europlacer has been developing machines for SMT electronics assembly since the 1970s and invented the intelligent feeder concept in the 1980s. After acquisition by Blakell Europlacer in 1991, the company moved away from split-axis to the inherently more capable X-Y architecture that underpins the company's pick-and-place machines today. Europlacer's policy has been to ensure wherever possible that technology purchased many years ago, especially feeders, remain compatible with the latest pick-and-place equipment. Europlacer designs and manufactures a comprehensive range of highly flexible SMT pick-and-place systems for the global electronics industry. For more information, visit Europlacer's Web site at www.europlacer.com.
Press releases you might also be interested in
Weitere Informationen zum Thema "Maschinenbau":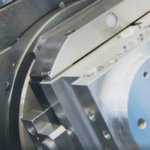 Eine offene Brücke für Big Data
Es klingt ganz ein­fach: In­du­s­trie 4.0 be­nö­t­igt Tech­no­lo­gie 4.0. Doch was ge­nau zeich­net ei­ne mo­der­ne Shop-Floor-Lö­sung aus? Auf wel­che Punk­te müs­sen Un­ter­neh­men ach­ten, wenn sie den Sprung ins IIoT wa­gen wol­len? In­du­s­trie-4.0-Spe­zia­list FOR­CAM stellt in ei­ner Ar­ti­kel­se­rie die wich­tigs­ten Mo­du­le vor.
Weiterlesen