EPEX SPOT & EEX Power Derivatives: Power Trading Results in October 2012
Paris/Leipzig

, (PresseBox) -
In October 2012, a total volume of 29.3 TWh was traded on EPEX SPOT's Day-Ahead and Intraday markets (October 2011: 27.3 TWh).

During the same period, the volume in power derivatives trading on EEX Power Derivatives amounted to 66.6 TWh (October 2011: 74.0 TWh).

Power spot markets in detail:

In October 2012, power trading on the Day-Ahead auctions on EPEX SPOT accounted for a total of 27,739,571 MWh (October 2011: 25,627,640 MWh) and can be broken down as follows.

Prices within the French and the German market, both coupled with Belgium and the Netherlands within the market coupling initiative in Central Western Europe (CWE), converged 52 % of the time.

In October, cross-border trades represented 14.5 % of the total Intraday volume. Volume in 15-Minute contracts amounted to 122,249 MWh. In October, they represented 9.4 % of the volume traded on the German Intraday market.

Power derivatives markets in detail:

The volume in power derivatives trading on EEX Power Derivatives amounted to 66.6 TWh in October (October 2011: 74.0 TWh) and can be broken down as follows.

In October, the total derivatives trading volume comprised 31.2 TWh from OTC clearing. On 31 October 2012, the open interest amounted to 466.4 TWh.

EPEX SPOT SE operates the power spot markets for France, Germany, Austria and Switzerland (Day-Ahead and Intraday). Together these countries account for more than one third of the European electricity consumption. EPEX SPOT SE is a European company (Societas Europaea) based in Paris with a branch in Leipzig. 280.8 TWh have been traded from 1 January to 31 October 2012 on EPEX SPOT's power markets. EPEX SPOT has currently 199 Exchange Members.
European Energy Exchange AG
EEX Power Derivatives GmbH operates the German and the French Power Derivatives Market and hence occupies a central position in power trading in Continental Europe. Market participants can trade financial settled power futures for Germany (Phelix Futures) and France (French Futures) as well as options on Phelix Futures. EEX AG holds 80 % of the shares in the company while the Powernext SA holds the remaining 20 %.
Press releases you might also be interested in
Weitere Informationen zum Thema "Energy / Environment":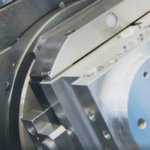 Eine offene Brücke für Big Data
Es klingt ganz ein­fach: In­du­s­trie 4.0 be­nö­t­igt Tech­no­lo­gie 4.0. Doch was ge­nau zeich­net ei­ne mo­der­ne Shop-Floor-Lö­sung aus? Auf wel­che Punk­te müs­sen Un­ter­neh­men ach­ten, wenn sie den Sprung ins IIoT wa­gen wol­len? In­du­s­trie-4.0-Spe­zia­list FOR­CAM stellt in ei­ner Ar­ti­kel­se­rie die wich­tigs­ten Mo­du­le vor.
Weiterlesen