EEX trading results for Natural Gas and CO2 Emission Allowances in December
Leipzig

, (PresseBox) -
In December, the total Spot Market volume for Natural Gas (Gaspool and NCG market areas) was 502,488 MWh (December 2008: 88,080 MWh).
This volume includes 7,656 MWh traded in the Natural Gas auction launched on 15 July 2009. The Spot Market price for the dayahead delivery of Natural Gas ranged between EUR 7.50 per MWh and EUR 15.05 per MWh.

The volumes on the Derivatives Market for Natural Gas (Gaspool and NCG market areas) amounted to 930,160 MWh (December 2008: 778,470 MWh). On 30 December 2009, the open interest was 5,849,270 MWh. On 28 December 2009 Natural Gas prices for delivery in 2010 were fixed at EUR 13.87 per MWh (Gaspool) and EUR 14.10 per MWh (NCG), respectively.

A total of 1.060.590 EU Allowances (EUA) was traded on the EEX Spot Market for CO2 Emission Allowances in December. During the month, the Carbix (Carbon Index) ranged between EUR 12.30 per EUA and EUR 14.69 per EUA.

The volume on the EEX Derivatives Market for CO2 Emission Allowances was 492,000 EUA (December 2008: 1,426,000 EUA). The 2010 future contract was fixed at EUR 12.65 per EUA on 30 December 2009, and the 2011 future contract at EUR 13.28 per EUA.

On the CO2 Derivatives Market for Certified Emission Reductions a volume of 15,000 CER was traded (December 2008: 22,000 CER). On 30 December 2009, the 2010 future contract was traded at EUR 11.05 per CER and the 2011 future contract at EUR 11.09 per CER.

The EEX derivatives market prices for emission rights refer to the Mid-December contract launched on 27 October 2009 in addition to the existing EUA and CER futures which mature in Early December.
Press releases you might also be interested in
Weitere Informationen zum Thema "Energie- / Umwelttechnik":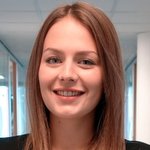 So steigert Predictive Maintenance die Produktivität
Die Pro­duk­ti­ons­hal­len von Groß­un­ter­neh­men sind nicht sel­ten mit An­la­gen und Ma­schi­nen im Wert von meh­re­ren Mil­lio­nen Eu­ro ge­füllt – In­ves­ti­tio­nen, die durch­aus als st­ra­te­gi­sche Er­folgs­fak­to­ren zäh­len. Da­mit sich die­se im vol­lem Um­fang aus­zah­len, ist es ent­schei­dend, Still­stand­zei­ten zu ver­mei­den, denn nur ei­ne ar­bei­ten­de An­la­ge ist pro­duk­tiv. Um dies zu ge­währ­leis­ten ge­winnt Pre­dic­ti­ve Main­tenan­ce, die vor­aus­schau­en­de War­tung, im­mer wei­ter an Be­deu­tung.
Weiterlesen