Flexible. Capable. Combat Ready
Eurofighter Typhoon at Farnborough
Hallbergmoos

, (PresseBox) -
Eurofighter Typhoon flies into this year's Farnborough International propelled by a wave of recent Air Force successes. Its Quick Reaction Alert (QRA) credentials proven, multi-role capability declared and its ready to deploy status confirmed, Eurofighter Typhoon is blazing a trail through the global defence market and cementing its position as the number one next-generation combat aircraft.

Aloysius Rauen, CEO Eurofighter GmbH, comments: "What we have witnessed over the last two months in terms of the aircraft demonstrating its operational capabilities has been groundbreaking.

Eurofighter Typhoon came online in the QRA role for Southern Germany and assumed Air Surveillance responsibilities for the Austrian Armed Forces. However, its unmatched dominance in air defence is just the beginning as the Royal Air Force have declared their multi-role Eurofighter Typhoons as ready to deploy following the success of Exercise Green Flag West. Our product really is delivering for our Air Forces."

Customer-driven achievements have become the norm in 2008, with joint exercises and foreign deployments stealing the defence headlines, including: the first four-nation Eurofighter Typhoon exercise, codenamed "Typhoon Meet", held during two weeks in March at Morón AFB, Spain; the Italian Air Force hosting "Spring Flag" at Decimomannu AFB, Sardinia, in April with Eurofighter Typhoon taking a lead role in the NATO-organised manoeuvres; and the Royal Air Force opening up the multi-role capability of Eurofighter Typhoon during detachments to the United States.

The Commander-in-Chief Air Command of the RAF, Air Chief Marshal Sir Clive Loader, on 01 July described Eurofighter Typhoon as "the most operationally flexible aircraft it [the RAF] has ever had."

Ten units in five Air Forces are operating the aircraft and, together, have accumulated over 42,000 in-service flying hours. This, added to the test fleet's statistics amounts to over 48,000 flying hours logged by Eurofighter Typhoon.

For the Eurofighter consortium, 2008 has seen a great deal of activity in export. Requests for Proposal (RFP) have been received from India and Switzerland. EADS Military Air Systems, acting as campaign lead in both countries on behalf of the consortium, have delivered full written responses to both. Further RFPs are expected from Romania and Japan before year end while a draft Request for Information (RFI) has been received from Brazil.

Aloysius Rauen continues: "The high interest from export nations is a reflection of the strength of the programme. The handover of the ninth aircraft to Austria completes Tranche 1 deliveries in total.

The paperwork for Tranche 2 Type Acceptance has been submitted to NETMA and the requisite flight tests have been concluded. Some 40 aircraft are already in Final Assembly. Finally, our targets for Tranche 3 have not changed. Negotiations with the customer are underway and we aim to have a contract ready by end of 2008 or early 2009."

The Eurofighter presence at Farnborough International features a Business Pavilion showcasing the Cockpit Demonstrator (EOC standard) and a host of technology exhibits reflecting the advanced nature of the aircraft. In the aircraft displays, the Royal Air Force will have a fully-loaded Eurofighter Typhoon on static display while also providing a jet to the daily flying programme. Finmeccanica will also be displaying a Eurofighter Typhoon of the Italian Air Force on their exhibition area.
Eurofighter GmbH
Eurofighter Typhoon is the world's most advanced new generation multi-role/swing-role combat aircraft available on the market and has been ordered by six nations (Germany, Italy, Spain, United Kingdom, Austria and the Kingdom of Saudi Arabia). With 707 aircraft under contract, it is Europe's largest military collaborative programme and delivers leading-edge technology, strengthening Europe's aerospace industry in the global competition. More than 100,000 jobs in 400 companies are secured by the programme. Eurofighter Jagdflugzeug GmbH manages the programme on behalf of the Eurofighter Partner Companies Alenia Finmeccanica, BAE Systems, EADS CASA and EADS Deutschland, Europe's foremost aerospace companies with a total turnover of EUR60.7 billion (2006).
Press releases you might also be interested in
Weitere Informationen zum Thema "Luft- / Raumfahrt":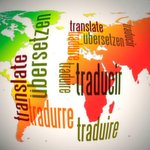 Austauschformate und Standards für die Industrie 4.0
Paral­lel zur Fer­ti­gungs­welt ent­ste­hen der­zeit Platt­for­men für das in­du­s­tri­el­le In­ter­net der Din­ge (IIOT). Mit ih­nen soll es mög­lich sein, Fer­ti­gungs­da­ten zu sam­meln und aus­zu­wer­ten. Pro­b­lem: Für vie­le die­ser Platt­for­men ist der Zu­gang zu Da­ten aus Ma­schi­nen und Pro­duk­ti­ons­an­la­gen schwie­rig. Ab­hil­fe schaf­fen of­fe­ne Stan­dards wie Au­to­ma­ti­onML und OPC UA.
Weiterlesen