French Defense Ministry orders two Eurocopter EC225 helicopters for search and rescue missions
Marignane

, (PresseBox) -
Eurocopter, a subsidiary of EADS and the world's leading helicopter manufacturer, is pleased to announce the purchase of two EC225s by the French Defense Ministry for the country's navy.

The two EC225s ordered by the French Armament Procurement Agency (DGA) will be the first to be operated by the French Navy. The helicopters, which will be used to perform search and rescue (SAR) missions off the coast of Brittany, are slated for delivery in the first half of 2010 and will be assigned to the Lanvéoc naval air station in the Finistère region. They are destined to replace the navy's Super-Frelon helicopters, which are near the end of their service life, and will be operated until such time as the first NH90 NFH helicopters enter service at the base in late 2011.

"We are extremely pleased that the DGA continues to place its confidence in Eurocopter products," declared Eurocopter CEO Lutz Bertling. "Since it was first launched, the EC225 has been selected in nearly every tender in which it was a candidate. This helicopter has quickly become the reference for sea SAR missions around the world."

The many operators who count on the EC225 for SAR missions testify to its success: South Korea's national rescue agency, the Chinese Ministry of Transport, the Japanese Coast Guard, as well as the large commercial operators servicing oil and gas platforms in the North Sea, Bering Sea and the Gulf of Mexico.

The EC225 was designed from the outset with SAR missions in mind. The twinengine helicopter has an entirely redesigned fiveblade rotor system and a maximum takeoff weight of 11 metric tons. Its extremely low vibration levels are unparalleled in the industry, and make it possible to fly long missions without tiring out flight crews. Amongst its many possible mission scenarios, the EC225 is capable of rescuing ten people within a range of 300 NM.

Another outstanding feature of the EC225 is its automatic pilot, which is the only one of its kind in the world. It includes advanced modes specifically developed for SAR operations, and offers extraordinary capabilities for maneuvering into hover flight positions and maintaining them. It is so precise that it can hold the helicopter's position above a ship at sea down to an accuracy of one meter.

The EC225 is also the only helicopter in the world that offers automatic engine failure controls, whether it be during takeoff, cruise flight or hoisting operations. These features are crucial for flight safety and allow flight crews to perform more effective missionseven in the extreme operating conditions often confronted by sea SAR teams.
Airbus Helicopters
Established in 1992, the Franco-German-Spanish Eurocopter Group is a Division of EADS, a world leader in aerospace, defence and related services. The Eurocopter Group employs approx. 15,600 people. In 2008, Eurocopter confirmed its position as the world's No. 1 helicopter manufacturer in the civil and parapublic market, with a turnover of 4.5 billion Euros, orders for 715 new helicopters, and a 53 percent market share in the civil and parapublic sectors. Overall, the Group's products account for 30 percent of the total world helicopter fleet. Its strong worldwide presence is ensured by its 18 subsidiaries on five continents, along with a dense network of distributors, certified agents and maintenance centres. More than 10,000 Eurocopter helicopters are currently in service with over 2,800 customers in more t
Press releases you might also be interested in
Weitere Informationen zum Thema "Luft- / Raumfahrt":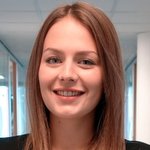 So steigert Predictive Maintenance die Produktivität
Die Pro­duk­ti­ons­hal­len von Groß­un­ter­neh­men sind nicht sel­ten mit An­la­gen und Ma­schi­nen im Wert von meh­re­ren Mil­lio­nen Eu­ro ge­füllt – In­ves­ti­tio­nen, die durch­aus als st­ra­te­gi­sche Er­folgs­fak­to­ren zäh­len. Da­mit sich die­se im vol­lem Um­fang aus­zah­len, ist es ent­schei­dend, Still­stand­zei­ten zu ver­mei­den, denn nur ei­ne ar­bei­ten­de An­la­ge ist pro­duk­tiv. Um dies zu ge­währ­leis­ten ge­winnt Pre­dic­ti­ve Main­tenan­ce, die vor­aus­schau­en­de War­tung, im­mer wei­ter an Be­deu­tung.
Weiterlesen