Eurocopter's market success in Central and Eastern Europe is highlighted at the 2010 ILA Berlin Air Show
A new EC135 EMS of the Polish Ministry of Health and EC145 of the Lithuanian Border Guard on show / The EC135 and EC145 are the reference helicopters for homeland security and emergency medical services
Berlin

, (PresseBox) -
The contribution of Eurocopter helicopters to improving the homeland security and emergency medical services capabilities of many new Central and Eastern European member countries in the European Union is being spotlighted at this week's 2010 ILA Berlin Air Show.

Since the beginning of the European Union's eastward expansion in 2004, numerous new member states have upgraded their rotary-wing fleets with Eurocopter's EC135 and EC145. This enables them to meet the latest international standards in air rescue services, and to comply with the European Schengen Agreement's requirements for border patrol and law enforcement missions.

At the ILA Berlin Air Show, two of these helicopters - an EC135 for the Polish Ministry of Health, and an EC145 operated by the Lithuanian State Border Guard Service - are on display at Berlin-Schönefeld Airport.

Poland's new EC135, which is being exhibited at the HeliCenter static display, is the 11th of 23 EC135s ordered by Poland in 2008 for the country's nationwide EMS (emergency medical services) network. Flown by the Warsaw-based operator Lotnicze Pogotowie Ratunkowe (LPR), the fleet will be distributed among 17 Polish bases. Technical support is provided by the Heli Invest company in Warsaw, which is a Eurocopter distributor and certified maintenance center.

These EC135s are successively replacing Poland's aging fleet of Mi-2 helicopters, ensuring the highest quality of EMS services for the nation. They comply with the particularly stringent international safety regulations governing emergency medical services, thanks to their multi-role capacity and proven performance in the harshest of operating environments. As the helicopter of choice for EMS missions worldwide, Eurocopter's EC135 accounts for 80 percent of all sales in this category.

The EC145 for Lithuania's State Border Guard Service is on display at EADS's ILA Berlin Air Show exhibit (Booth No. 100, Hall 7). Lithuania was the first of three Baltic countries to receive new helicopters for law enforcement and border patrol missions necessitated by the Schengen Agreement's security requirements.

The Lithuanian government has been operating an EC120 since 2002, along with three other highly modern and fully mission-equipped Eurocopter aircraft: two EC135s and one EC145, which were delivered to the State Border Guard Service in 2006 for border surveillance and law enforcement roles along the country's borders with Belarus and Kaliningrad (Russia). Both helicopter types are equipped with the latest equipment and systems for the Lithuanian authorities, including a glass cockpit, a FLIR (Forward Looking Infrared) sensor and a flight management system, along with compatibility for night vision goggles. The helicopters are capable of performing all missions required by European authorities according to the Schengen Agreement.

Other Central and Eastern European countries operating Eurocopter EC135s and EC145s in homeland security, law enforcement and EMS missions include the Czech Republic, Hungary, Romania, Russia, Slovenia, Ukraine and Lithuania.

Eurocopter's bestselling EC135: Versatile, safe and cost-efficient

The EC135 stands for advanced technology and innovation in the three-metric-ton weight class. Equipped with the world's most advanced bearingless rotor system, it is powered by two turbine engines, in compliance with the latest international safety regulations. Having a maximum takeoff weight of 2,910 kg, the EC135 offers a weight-performance ratio of 50 percent. Customers can choose between Turbomeca Arrius 2B2 or Pratt & Whitney PW206B2 turbine engines. There are numerous reasons why the EC135 leads the worldwide market in its class: the helicopter is very easy to handle, highly maneuverable, and has a 98 percent availability rate.

The EC145: Highly flexible, and ready for any mission

The EC145's cabin offers more unobstructed space than any other helicopter in its class, and can be utilized in a broad spectrum of configurations. Offering a cabin length of 2.96 meters and a body width of up to 1.39 meters, the EC 145 is capable of transporting up to 10 persons (one pilot and nine passengers). Its large sliding doors, together with rear clamshell doors, ensure excellent cabin access from all sides. The EC145's maximum takeoff weight is 3,585 kg., offering a payload of 1,790 kg. It is powered by two Turbomeca Arriel 1E2 turbines. A large variety of optional equipment is available. Integration of latest technology ensures this helicopter's long-term operability and mission efficiency. The EC145 has been ordered by the U.S. Army for its Light Utility Helicopter (LUH) mission requirement, of which more than 100 already have been delivered as the military service's UH-72A Lakota.
Airbus Helicopters
Established in 1992, the Franco-German-Spanish Eurocopter Group is a Division of EADS, a world leader in aerospace, defense and related services. The Eurocopter Group employs approx. 15,600 people. In 2009, Eurocopter confirmed its position as the world's No. 1 helicopter manufacturer in the civil and parapublic market, with a turnover of 4.6 billion Euros, orders for 344 new helicopters, and a 52 percent market share in the civil and parapublic sectors. Overall, the Group's products account for 30 percent of the total world helicopter fleet. Its strong worldwide presence is ensured by its 18 subsidiaries on five continents, along with a dense network of distributors, certified agents and maintenance centers. More than 10,500 Eurocopter helicopters are currently in service with over 2,800 customers in more than 140 countries. Eurocopter offers the largest civil and military helicopter range in the world.
Press releases you might also be interested in
Weitere Informationen zum Thema "Luft- / Raumfahrt":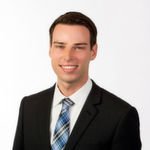 Das IoT steht in Deutschland kurz vor dem Durchbruch
Mehr als die Hälf­te der deut­schen Un­ter­neh­men pla­nen für das lau­fen­de Jahr die Ein­füh­rung von IoT-Platt­for­men. Das legt die Stu­die "In­ter­net of Things in Deut­sch­land 2018" na­he, für die das Markt­for­schungs­un­ter­neh­men IDC im Ja­nuar 2018 ins­ge­s­amt 444 Or­ga­ni­sa­tio­nen mit mehr 100 Mit­ar­bei­tern be­frag­te. Vie­le der Um­fra­ge­teil­neh­mer wol­len dem­nach auch neue Tech­ni­ken wie Block­chain und Da­ten­ana­ly­se "at the ed­ge" nut­zen.
Weiterlesen