Eurocopter Committed to Meet the Military Requirements of the Middle East Region
Abu Dhabi, UAE,

, (PresseBox) -
With a wide range of helicopters, Eurocopter is supporting the region's air forces for missions including combat, transport, Search and Rescue (SAR), counter-terrorism, special missions and training. Currently more than 650 Eurocopter helicopters fly in the Arab world, with more than 80 percent of them for military use. Eurocopter is committed to keep on meeting the specific requirements of the governments and their Armed Forces in the Arab world. The company showcases its military capabilities and expertise at IDEX at the EADS booth in Hall 8, C20 and displays one EC135 Police helicopter in full scale.

"With a strong footprint in the region, we continue to see a demand for our helicopters for military use. Equipped with the latest technology, they are able to perform all their missions in the most severe operational environment and critical situations," says Xavier Hay, Eurocopter's Vice-President for Middle East and Africa."

Military needs

Eurocopter has the largest line-up of military helicopters in the world, ranging from 2-11-ton class and a solid customer base in the Middle East.

The military proven Fennec AS550 is a multipurpose single engine helicopter suited for extremely hot climates and high altitudes and well adapted for training, observation, fire support, protection and combat mission. In the region, several countries fly the Fennec like the United Arab Emirates Armed Forces. Over 4000 helicopters of the Ecureuil / Fennec family in its single and twin variants have been delivered to over 70 countries.

The light twin, multi-mission Eurocopter EC635 - the military version of the EC135 - is perfectly adapted for troop and/or load transports, training, light armed reconnaissance, Medevac and SAR missions. The EC635 gives a choice of twin engine models-each featuring a Full Authority Digital Electronic Control (FADEC) system for the state-of-the-art power management, providing optimized performance, safety and fuel efficiency. The EC635 is operational in the Kingdom of Jordan (Air Force and Police) and its cutting-edge technology generates keen interest by many countries in the region.

For heavy helicopters, Eurocopter counts on a great history in the Gulf countries with a large Puma and Super Puma / Cougar fleet including more than 110 aircrafts in operation in Kuwait, Jordan, Saudi Arabia, UAE, Oman, Pakistan and other countries. As the latest generation of the family with enhanced multi-role capabilities, the EC725 helicopter is the logical choice of acquisition for the region Armed Forces. It enlarges the scope of missions including Combat-SAR, long distance tactical transport, medical evacuation, logistics support. The twin-engine EC725 helicopter with 11 metric tons has superior performance.

It has been selected by the French Armed Forces and deployed in extreme combat conditions. By end of November 2008, 96 EC725 had been ordered by 17 different countries. The utility/escort and VVIP version EC225 is already flying in the Arab World.

Meanwhile, whereas being well appreciated by the operators, the Puma and Super Puma / Cougar Eurocopter fleet can also be refurbished as it is the case in several Gulf countries having engaged major overhaul programs such as in the UAE. There are plans to increase Puma refurbishments as well in Pakistan in 2009. The Super Puma helicopters are highly efficient in Search and Rescue roles and assist Governments in public services such as police, fire fighting and EMS missions.

Also for tactical transport of troops and anti-submarine warfare combat the 10-metric ton class NH90 is an ideal choice. NHIndustries has received so far 529 orders globally for the NH90 with Eurocopter as major partner Company. The NH90 is offered as Army version (TTH) and as Navy version (NFH). So far 25 NH90 were delivered, 50 are currently under production. It is a fly-by-wire and all-composite construction helicopter with the highest crash-worthiness-standards. The first customer of the NH90 in the Middle East is the Sultanate of Oman.

In order to take into account the new military environment in the region, the Tiger is perfectly matching the new stakes as currently being the most modern combat helicopter in the world designed for the scenarios of the 21st century. In total, 206 aircraft have been ordered by France, Germany, Australia and Spain and 48 Tigers have already been delivered. Based on a core platform which gives flexibility for the weaponry, the Tiger is delivered in various configurations: HAP (French Army), UHT (German Army), ARH for Australian Army and HAD version (France and Spain), which is perfectly adapted to the Middle East region thanks to its enhanced engine.

Homeland security & civil missions

Police and law enforcement agencies are prime Eurocopter customers in a large number of Gulf countries. A complete range of Eurocopter light twin helicopters from 2 to 4 tons encompassing the Twinstar AS355, BK117, EC135, EC145 and Dauphin N3 are protecting the population in the Arab world.

The powerful and highly dependable Ecureuil AS350 B3 -that represents unrivalled versatile platform and requires low maintenance - is in operation in the UAE and Jordan and is primarily used for aerial work, training and utility mission like broadcasting.
Airbus Helicopters
Established in 1992, the Franco-German-Spanish Eurocopter Group is a Division of EADS, a world leader in aerospace, defence and related services. The Eurocopter Group employs approx. 15,600 people. In 2008, Eurocopter confirmed its position as the world's No. 1 helicopter manufacturer in the civil and parapublic market, with a turnover of 4.5 billion Euros, orders for 715 new helicopters, and a 53 percent market share in the civil and parapublic sectors. Overall, the Group's products account for 30 percent of the total world helicopter fleet. Its strong worldwide presence is ensured by its 18 subsidiaries on five continents, along with a dense network of distributors, certified agents and maintenance centres. More than 10,000 Eurocopter helicopters are currently in service with over 2,800 customers in more than 140 countries. Eurocopter offers the largest civil and military helicopter range in the world.
Press releases you might also be interested in
Weitere Informationen zum Thema "Luft- / Raumfahrt":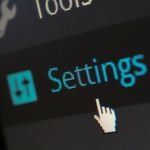 Drei Geschäftsmodelle für Embedded Software im IoT
Im Rah­men ih­rer IoT-St­ra­te­gie stel­len vie­le Her­s­tel­ler ihr Ge­schäfts­mo­dell um: vom ein­ma­li­gen Hard­wa­re­ver­kauf auf wie­der­keh­ren­de Um­sät­ze durch di­gi­ta­le An­ge­bo­te. Soft­wa­re-Up­da­tes, neue Fea­tu­res so­wie Pre­mi­um-Funk­tio­nen und Abo- und Pay-per-Use-Mo­del­le spie­len da­mit ei­ne grö­ße­re Rol­le. Vor­aus­set­zung für die­se Trans­for­ma­ti­on ist die rich­ti­ge St­ra­te­gie, die mit Em­bed­ded Soft­wa­re Ge­winn er­zielt.
Weiterlesen