Sensor manufacturer Balluff uses ONE TRACK to monitor the progress of deliveries through the world
Balluff uses ONE TRACK from EURO-LOG to monitor the progress of deliveries in Germany, Europe and the USA
Hallbergmoos / Munich

, (PresseBox) -
Balluff uses the ONE TRACK intelligent consignment tracker for uniform monitoring of the progress of deliveries by its worldwide transport service. In addition, the solution from IT service provider EURO-LOG offers the best possible support for proof of delivery required under §17 a, Section 2, No. 2 of the VAT regulations. Balluff is a world wide leading sensor specialist. From its head office in Neuhausen a.d.F. it can monitor its logistics service providers. It does this using comprehensive neutral mapping reports for Germany, Europe and the USA. Consignment information is available for all modes of transport, so that the delivery times for the various service providers are transparent within each region. This enables overall control of all transport processes and leads to improved performance.

"For us, the best possible customer service is essential. Therefore the performance of our service providers must be excellent at all times", says Hondo Santos, Director of Logistics at Balluff. "Uniform consignment data in Germany as well as in the European countries and the USA allows us to detect any vulnerabilities in the individual regions immediately." In addition, it's clear if a logistics service provider fails to perform well in a region or a country. Balluff can then use this information in negotiations with the service provider and, where necessary, appoint a new service provider for a region. If a service provider fails to perform well over an extended period, Balluff then has neutral status data available for discussion. "The evaluation of delivery performance across the various postcode areas and regions in Germany, Europe and the USA provides us with a good basis for negotiations with our logistics service providers", says Santos. The evaluations provided by ONE TRACK constitute added value, because they collect together the data from different logistics service providers and present them in a uniform format.

This gives Balluff an overview of actual performance by the logistics service providers in the various postcode areas and regions and across various regions. Since the results are presented in real time, problems can be addressed even before the delivery is made. The performance of the logistics service provider can be assessed on the same day, so that vulnerabilities can be addressed directly. Delays are noticed immediately, rather than going unnoticed until an important customer is upset.

EURO-LOG also offers the best possible support for proof of delivery required under §17 a, Section 2, No. 2 of the VAT regulations. A long-term archive is available which brings together the proofs of delivery for all the different logistics service providers in the various countries, as required by the regulations.

About the company Balluff GmbH

Balluff was founded in 1921 in Neuhausen a.d.F. It employs 2,700 people worldwide and represents innovative technology, quality and maximum customer orientation. As a leading provider for industrial automation, the family-run company offers a full range of high-quality sensors, system- and customer-specific solutions. In 2013 Balluff GmbH registered a turnover of approx. 335 million €. In addition to the central headquarters in Neuhausen, Balluff has production and development sites around the world, as well as 56 international subsidiaries and representative offices. This guarantees that customers have fast availability of the products, high application assistance and perfect service directly on-site - worldwide.
EURO-LOG AG
The IT service provider EURO-LOG was set up in 1992 as a Joint Venture by Deutsche Telekom, France Telecom and Digital Equipment. In 1997 the business became a "people owned company" and, under this dynamic, developed into a leading provider of IT and process integration. Today more than 80 employees at the head office in Hallbergmoos-Munich, with its own computer centres, are providing innovative applications and individual links for continuous efficiency in logistics processes between suppliers, service providers, commerce, industry and customers.

EURO-LOG produces cross-company process solutions for both forwarders and dispatch businesses. For the forwarding industry EURO-LOG offers, among other things, solutions such as Supply Chain Management, Freight Management, ONE TRACK®, Container Management, Time Slot Management and E-Billing. The Dispatch Portal, Mobile Logistics Solutions such as Mobile Track and Pallet Management are solutions specially developed for logistics service providers. These days, customers from the automotive industry, trade, high-tech, electronics, consumer goods, chemicals and pharmaceuticals, logistics services and cooperatives, express parcel services, machine construction and others are using the integration solutions from EURO-LOG.

You may find further information on EURO-LOG under www.eurolog.com/en.

Press releases you might also be interested in
Weitere Informationen zum Thema "Software":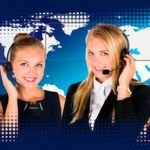 Vom Dreiklang von Compliance, ITSM und DSGVO
Am 25. Mai 2018 ist es so weit: Die zwei­jäh­ri­ge Über­gangs­zeit der EU-Da­ten­schutz-Grund­ver­ord­nung (EU-DSG­VO) en­det und das Ge­setz tritt mit al­len Kon­se­qu­en­zen in Kraft. Das stellt Un­ter­neh­men je­der Grö­ß­en­ord­nung vor enor­me Her­aus­for­de­run­gen. So ver­langt die Ver­ord­nung eu­ro­pa­weit von al­len Be­trie­ben, sämt­li­che Ge­schäft­s­pro­zes­se kon­ti­nu­ier­lich zu über­prü­fen und zu ak­tua­li­sie­ren, die mit der Ver­ar­bei­tung per­so­nen­be­zo­ge­ner Da­ten zu tun ha­ben.
Weiterlesen