The IASI instrument on Metop-B produces first data
Darmstadt/Paris/Toulouse

, (PresseBox) -
The Infrared Atmospheric Sounding Interferometer (IASI) instrument on EUMETSAT's Metop-B has produced its first calibrated infrared spectrum on 24 October at 14:58 UTC.

IASI works by measuring infrared energy emitted by the earth-atmosphere system in 8,461 individual spectral channels. Information on high-resolution vertical profiles of atmospheric temperature and humidity is extracted from IASI spectra and used as key input to Numerical Weather Prediction models, the basis of modern weather forecasts.

The IASI instrument has been developed by Centre National d'Etudes Spatiales (CNES), the French space agency, under a contract with Thales Alenia Space. CNES also monitors the instrument in orbit in order to guarantee its high level of performance.

Carole Larigauderie, IASI Mission Project Manager from CNES said " IASI on METOP-B works like clockwork. The start-up went very smoothly. This is not by chance: it is the result of the combined efforts of the CNES and EUMETSAT teams. I wish to emphasize that everything took place in a spirit of mutual trust between ESA, EUMETSAT and CNES: that counts in the success of this first stage".

The first IASI instrument aboard Metop-A has delivered such essential improvements for Numerical Weather Prediction that some weather services consider IASI to be "the best meteorological sounder ever developed" (Météo France).

Andy Brown, Deputy Director of Foundation Science at the Met Office said: "Data from satellites plays a vital role in weather forecasting. A recent Met Office study found that satellites contributed about 65% of the total impact of observations on the performance of global weather forecasting models. IASI on Metop-A has given us the largest impact of any single satellite instrument, and we look forward to continued improvements provided by data from IASI on Metop-B."

IASI data are also used to monitor concentration of trace gases such as ozone, carbon monoxide and sulphur dioxide and in the process continue to make a huge difference to scientists' understanding of atmospheric chemistry.

About Metop

The Metop satellites are Europe's first operational meteorological satellites in polar orbit. They constitute the space segment of the EUMETSAT Polar System (EPS) delivering data for numerical weather prediction (NWP) - the basis of modern weather forecasting - and climate and environmental monitoring.

Flying at an altitude of 817 km, each Metop satellite carries the same sophisticated suite of instruments providing fine-scale global data, which can only be gathered in the low Earth orbit, such as vertical profiles of atmospheric temperature and moisture, wind speed and direction at the ocean surface, and some atmospheric trace gases.

Observations from Metop-A have significantly improved weather forecasts up to 10 days ahead. These forecasts are essential to protect life and limit damage to property, but they also benefit the weather-sensitive sectors of the European economy, especially energy, transportation, construction, agriculture and tourism.

The three Metop satellites, launched sequentially, will provide continuous data until 2020. The first satellite, Metop-A, was launched in 2006, and the third and final satellite, Metop-C, is scheduled for launch at the end of 2017.

ESA is responsible for the development of the three Metop satellites, fulfilling user and system requirements defined by EUMETSAT. ESA also carries out operations for the Launch and Early Orbit Phase to place the satellites in polar orbit, before handing them over to EUMETSAT for commissioning and exploitation. EUMETSAT develops all ground systems required to deliver products and services to users and to respond to their evolving needs, procures launch services and operates the full system for the benefit of users.

The EPS programme is Europe's contribution to the Initial Joint Polar System (IJPS), with the US National Oceanic and Atmospheric Administration (NOAA).

About CNES

Founded in 1961, the Centre National d'Etudes Spatiales (CNES) is the government agency responsible for shaping and implementing France's space policy in Europe.

Its task is to invent the space systems of the future, bring space technologies to maturity and guarantee France's independent access to space.

CNES is a pivotal player in Europe's space programme, and a major source of initiatives and proposals that aim to maintain France and Europe's competitive edge.

It conceives and executes space programmes with its partners in the scientific community and industry, and is closely involved in many international cooperation programmes-the key to any far-reaching space policy.

The agency's more-than 2,400-strong workforce constitutes an exceptional pool of talent, with some 1,800 engineers and executives, 35% of whom are women.

Through its ability to innovate and its forward-looking vision, CNES is helping to foster new technologies that will benefit society as a whole, focusing on:

- access to space
- civil applications of space
- sustainable development
- science and technology research
- security and defence
EUMETSAT
The European Organisation for the Exploitation of Meteorological Satellites is an intergovernmental organisation based in Darmstadt, Germany, currently with 26 European Member States (Austria, Belgium, Croatia, Czech Republic, Denmark, Finland, France, Germany, Greece, Hungary, Ireland, Italy, Latvia, Luxembourg, the Netherlands, Norway, Poland, Portugal, Romania, Slovakia, Slovenia, Spain, Sweden, Switzerland, Turkey and the United Kingdom) and five Cooperating States (Bulgaria, Estonia, Iceland, Lithuania, and Serbia).

EUMETSAT operates the geostationary satellites Meteosat-8 and -9 over Europe and Africa, and Meteosat-7 over the Indian Ocean. The third Meteosat Second Generation satellite, MSG-3, was launched on 5 July 2012 and will be renamed Meteosat-10 after commissioning is complete.

Metop-A, the first European polar-orbiting meteorological satellite, was launched in October 2006 and has been delivering operational data since 15 May 2007. It will be replaced by Metop-B, which was launched on 17 September 2012.

The Jason-2 ocean altimetry satellite, launched on 20 June 2008, added monitoring of sea state, ocean currents and sea level change to the missions EUMETSAT conducts.

The data and products from EUMETSAT's satellites are vital to weather forecasting and make a significant contribution to the monitoring of environment and the global climate.


Press releases you might also be interested in
Weitere Informationen zum Thema "Forschung und Entwicklung":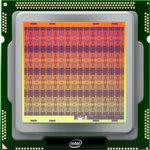 Intel zeigt Ausblick auf die künstliche Intelligenz von morgen
Wel­che Ve­r­än­de­run­gen, die künst­li­che In­tel­li­genz zu­künf­tig für uns al­le brin­gen wird, konn­te man in die­sem Jahr auf der größ­ten Kon­su­men­ten-Elek­tro­nik­mes­se der Welt, der CES in Las Ve­gas se­hen. Auch am Stand von In­tel gab es vie­les zu se­hen. An­ge­fan­gen vom Au­to­no­men Fah­ren, bis hin zu den Mög­lich­kei­ten, die die Vir­tu­el­le Rea­li­tät bie­tet
Weiterlesen