McMurdo Station in Antarctica receives first data from EUMETSAT's Metop-A satellite
EUMETSAT and the US National Oceanic and Atmospheric Administration (NOAA) successfully completed the first acquisition of data from EUMETSAT's Metop-A satellite at McMurdo Station, Antarctica, on 19 January 2011
Darmstadt

, (PresseBox) -
NOAA, together with the US National Aeronautic and Space Administration (NASA) and the US National Science Foundation (NSF), have teamed up to provide a new data acquisition and transfer capability for EUMETSAT's Metop series of polar-orbiting environmental satellites at NSF's McMurdo Station, Antarctica.

McMurdo Station serves the logistics hub for the US Antarctic Program. NSF manages the US Antarctic Program, though which it coordinates all US science, and the logistical support for that science, on the Southernmost Continent and aboard research vessels operating in the Southern Ocean.

Once operational, the capability will provide Metop environmental data to US and European weather services twice as fast as they receive it today, since data will be dumped to ground for processing every half orbit, firstly over the existing EUMETSAT Svalbard ground station in the Arctic, followed by the McMurdo Station in Antarctica. This achievement will begin the process of improving the timeliness of products delivered to the end-users - from 135 to just 65 minutes - a development that will increase the impact of satellite data in global atmospheric models and thus provide significant benefits to global operational weather forecasting and disaster monitoring.

The highly effective US-European partnership uses the recently refurbished NASA MG-1 ground station at McMurdo Station to acquire the Metop satellite and downlink the data, while the new NOAA-NSF McMurdo Multimission Communications System (MMCS) transfers the data from Antarctica to EUMETSAT's Operations Control Centre in Darmstadt, Germany, for subsequent processing and exploitation. Several months of testing are planned to completely check out the new capability before it is declared operational by NOAA and EUMETSAT. "We are very pleased with the end-to-end performance so far and look forward to getting further data dumps in the coming days", said Andrew Monham, EUMETSAT's Project Lead.

Phil Green, Project Manager for the Initial Joint Polar-Orbiting Operational Satellite System (IJPS) Project at the National Environmental Satellite, Data, and Information Service (NESDIS), Office of System Development, remarked, "What a wonderful milestone! Perhaps an understatement, but, from a user perspective the enhancement this project offers after it goes into operation is significant! " Mikael Rattenborg, EUMETSAT's Director of Operations, spoke of "a major achievement, also bearing in mind that the communication link between McMurdo and Darmstadt is the most complex one we have ever had to deal with."

This event, the culmination of almost five years of planning and work in some of the world's most austere conditions, is a testament to the strong NOAA-EUMETSAT IJPS partnership forged since 1998.
EUMETSAT
The European Organisation for the Exploitation of Meteorological Satellites is an intergovernmental organisation based in Darmstadt, Germany, currently with 26 European Member States (Austria, Belgium, Croatia, Czech Republic, Denmark, Finland, France, Germany, Greece, Hungary, Ireland, Italy, Latvia, Luxembourg, the Netherlands, Norway, Poland, Portugal, Romania, Slovakia, Slovenia, Spain, Sweden, Switzerland, Turkey and the United Kingdom) and five Cooperating States (Bulgaria, Estonia, Iceland, Lithuania, and Serbia).

EUMETSAT operates the geostationary satellites Meteosat-8 and -9 over Europe and Africa, and Meteosat-6 and -7 over the Indian Ocean.

Metop-A, the first European polar-orbiting meteorological satellite, was launched in October 2006 and has been delivering operational data since 15 May 2007.

The Jason-2 ocean altimetry satellite, launched on 20 June 2008, added ocean surface topography to the missions EUMETSAT conducts.

The data and products from EUMETSAT's satellites make a significant contribution to weather forecasting and to the monitoring of the global climate.


Press releases you might also be interested in
Weitere Informationen zum Thema "Research / Development":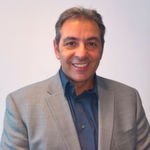 Opentext verbessert Informationsmanagement durch KI
Open­text ge­hört zu den Markt­füh­r­ern im Be­reich En­ter­pri­se In­for­ma­ti­on Ma­na­ge­ment. Den ak­tu­el­len tech­ni­schen Trends ent­sp­re­chend, er­gänzt der Her­s­tel­ler sein An­ge­bot nun ver­stärkt durch in­tel­li­gen­te ana­ly­ti­sche Al­go­rith­men, Si­cher­heits­fea­tu­res und mo­der­ni­siert sei­ne Platt­for­mar­chi­tek­tur.
Weiterlesen