European Consortium Gets Go Ahead to Strengthen The Future of Communication Networks
Six Key Technology Partners from UK, Finland and Israel, includes Ethos Networks
Israel

, (PresseBox) -
The ETNA European consortium (Ethernet Transport Networks Architectures of Networking), which is comprised of leading European technology companies and universities has announced that it has received approval from the European Commission to execute the proposed ETNA project which will analyse, design and validate future metro and core networks based on Ethernet technology.

The goal of ETNA is to propose a model architecture for a low cost pan-European Ethernet network capable of serving millions of subscribers, providing common, reliable and secure transport infrastructure for different current and future network services. The ETNA project is part of the Seventh EU Framework Program (FP7) and started on 01/01/2008. The two year project is expected to end by 31/12/2009.

The ETNA consortium includes Nokia Siemens Networks Technologies (IL, project coordinator), BT (UK), Ethos Networks (IL), Ben Gurion University of the Negev (IL), Helsinki University of Technology (FI) and Ernst & Young Israel (IL). The ETNA Consortium will invest a total of €3.4 million over the next two years, of which the European Commission will contribute €2.2 million.

The successful development of the Ethernet network has the potential to shape future developments of information and communication technologies and will deliver significant benefits for European citizens and businesses. Low cost, scalable and efficient Ethernet transport networks will enable the development of a wide range of innovative applications and will create new opportunities for high value products and services.

The ETNA consortium will define the requirements for new and innovative nation-wide Ethernet networks, research and develop architectures necessary to operate these networks in a cost-effective manner, design the network capabilities to deliver services to residential, business and mobile subscribers and investigate techno-economic models of such architectures.

"We are proud to advance our research in the field of ICT with world leading research and industrial organizations," said Ilya Vershkov, ETNA project coordinator. "This project serves as a further example of the commitment the ETNA partners to develop new and innovative solutions and to demonstrate a prototype of the network nodes. The network will be based on Ethernet technology and capable of providing scalable point to point and multipoint services and support mobility in Ethernet networks".

For more information on the ETNA project, visit http://www.ict-etna.eu For more information on the FP7, visit http://cordis.europa.eu/fp7
Ethos Networks LTD
Ethos Networks has pioneered connection oriented Ethernet by providing a dramatically enhanced solution for intelligent network traffic engineering. Ethos provides a complete solution including PBB-TE devices and a network management system combining management resource analysis and optimization. Ethos' solution utilizes advanced traffic engineering while employing Ethernet as a single transport technology thus creating a congestion free metro packet network and retaining the advantages of PBB-TE simplicity.

The Ethos platform is the first packet transport system of its type developed from the ground up with a service centric approach. Ethos' carrier-grade transport solution enables the delivery of any network service with strict end-to-end assurances. With Ethos' solution carriers can guarantee end-to-end QoS and offer an unlimited variety of services, enabling the increase of revenues and reduction of the total cost of managing Ethernet networks.

Ethos Networks is a member of the Carrier Ethernet Ecosystem, an industry consortium committed to helping carriers meet the exponential growth in metro area networks.
Press releases you might also be interested in
Weitere Informationen zum Thema "Kommunikation":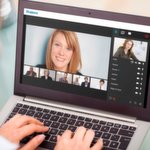 2018 wird das Jahr der Videokonferenz
Ob im Pri­vat­le­ben, für das Ge­schäfts­mee­ting oder zur Opti­mie­rung des Kun­den­ser­vices: Vi­deo­kon­fe­ren­zen sind mitt­ler­wei­le nicht mehr weg­zu­den­ken. Selbst die Ge­sund­heits­bran­che hat das Tool für sich ent­deckt: Arzt­be­su­che sol­len künf­tig ver­mehrt per Vi­deo ab­ge­hal­ten wer­den.
Weiterlesen