Esmertec shareholders approve all proposals at Annual General Meeting
Dübendorf / Zürich

, (PresseBox) -
Esmertec(TM) (SWX: ESMN), leading edge provider of software platforms, applications and services to communications device manufacturers and mobile telecom operators, is pleased to announce that shareholders approved all proposals put forward by the Board of Directors at its Annual General Meeting (AGM) today with strong majorities. 808 shareholders participated or were represented at the AGM, representing 51% of the total issued share capital.

Shareholders granted, among other things, discharge to the Board of Directors and the Executive Management and re-elected Hans-Ulrich Müller and Jean Schmitt for an additional one-year term and Michel Bon as well as Hans Peter Baumgartner for an additional two-year term of office as members of the Board of Directors. Former CEO, Jean-Claude Martinez, was newly elected to the Board of Directors for a two-year term of office. Ruedi Noser did not stand for re-election. Hans Peter Baumgartner will be the new Chairman of the Board of Directors.

Shareholders voted in favor of the creation of 2 million shares of authorized capital valid for a period of 2 years. The capital increase is earmarked for strategic purposes such as strategic alliances or to invite strategic investors to further strengthen the Company's competitive position.

At the AGM Thomas Hornung, CEO of Esmertec, presented a review of the key events of 2007 and gave an outlook for 2008. The corresponding presentation and the 2007 annual report are available on the Investor Relations pages of Esmertec's website www.esmertec.com/investor_relations/.
esmertec ag
Esmertec ist ein führender Anbieter von Java(TM) In-Device Engines und Mobile Services Plattformen. Die leistungsstarken Lösungen des Unternehmens ermöglichen Endkunden den einfachen Zugang zu Inhalten und Services auf jedem beliebigen Mobiltelefon und über jedes beliebige Netzwerk. Esmertecs Kundenstamm ist auf mehr als 90 Kunden angewachsen, einschliesslich Mobilfunkanbieter und Hersteller von Mobiltelefonen, Set-Top-Boxen und interaktiven Fernsehern. Seine In-Device Engines versorgen 1 von 10 neuen Mobiltelefonen (in mehr als 233 Millionen ausgelieferten Geräten) und seine USSD Mobile Services Plattformen beliefern mehr als 138 Millionen Mobilabonnenten weltweit.

Esmertec ist ein Gründungsmitglied der durch Google initiierten Open Handset Alliance, die massgeschneiderte Lösungen für Android, eine Mobiltelefon-Plattform, liefert.

Esmertec wurde 1999 gegründet und hat seinen Hauptsitz in Zürich, Schweiz, mit Tochtergesellschaften in China, Frankreich, Südkorea und den USA sowie Vertretungen in Taiwan und Grossbritannien. Seit 2005 ist Esmertec an der SWX Swiss Exchange (ESMN) kotiert. www.esmertec.com

Esmertec und Jbed sind Schutzmarken der Esmertec AG. Java ist eine Schutzmarke von Sun Microsystems Inc. Sonstige Firmen-, Produkt- und Dienstnamen sind Schutzmarken der jeweiligen Eigentümer.
Press releases you might also be interested in
Weitere Informationen zum Thema "Software":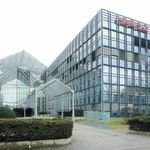 Oracle: Von der Database zur Blockchain
Or­a­c­le nennt sich ei­gent­lich die Da­ten­bank, die Lar­ry El­li­sons ­Fir­ma "Soft­wa­re De­ve­lop­ment La­bo­ra­to­ries" von 1977 bis 1979 für den US-Ge­heim­di­enst CIA ent­wi­ckel­te. Die nächs­ten 40 Jah­re ver­b­rei­ter­te sich das An­ge­bot bis hin zu KI-, IoT- und Block­chain-Di­ens­ten.
Weiterlesen