ESI Announces the Release of Visual-Environment 5.5
An integrated platform for Virtual Prototyping
Paris, France

, (PresseBox) -
ESI Group (ISIN FR0004110310), pioneer and worldleading supplier of digital simulation software for prototyping and manufacturing processes, announced today the latest release of Visual-Environment 5.5, integrated suite of collaborative solutions.

Visual-Environment offers a flexible and open engineering framework where applications and interfaces covering multiple simulation domains can be easily implemented. Thanks to a cycle of 2 yearly production releases, ESI customers benefit from an ever evolving platform, adapted to the needs of various industries.

This latest release delivers notable new features, addressing specific requirements for the automotive industry. Among these are a rapid Model Checker, a Barrier Positioning tool and a Model Compare tool. The latter - offered in Visual-Crash PAM and Visual-Crash DYNA, dedicated environments for crash simulation - is a quick and intuitive tool to compare two iterated models and identify variations on the basis of set criteria (ID, name, area, volume, mass and properties).

The differences can then be visualized and copied from one model to another. This amounts to a drastic gain in time and efficiency as engineers no longer need to browse iteration data manually. The increased productivity observed when using this Model Compare tool is estimated between ten and twenty fold.

"Dow uses Visual-Crash DYNA to develop and deliver innovative solutions," said Mansour Mirdamadi, Senior Engineering Leader, Dow Automotive Systems. "The model browser and compare tool in the latest release 5.5 allows our engineers to obtain multiple versions of LS-Dyna input decks, identifying changes made to the full vehicle model rapidly, thereby helping us deliver optimized products to our customers."

Visual-Environment 5.5 also includes improvements to existing applications such as Visual-Viewer for injury report, in line with new US NCAP vehicle safety regulations. Indeed, the National Highway Traffic Safety Administration (NHTSA) has updated the US NCAP rating program, including changed injury criteria and additional tests. This new rating will apply to vehicles built in 2010 onwards, based on a new overall vehicle safety score combining front, side and rollover programs. The animation speed within Visual-Viewer has been adapted to meet ever increasing performance targets, true batch mode execution is now fully supported, and the usability of plot windows is substantially improved. In addition, the differences in contour values between two models can be checked using Model Compare.

Finally, version 5.5 extends the capacity to interface with different ESI software solutions within Visual-Environment as it now provides an integrated environment for Composite and Electromagnetic simulations: Visual-Composites for composite structure manufacturing, in response to OEMs increasing use of composite materials; and Visual-CEM for virtual electromagnetic testing, with a special focus on full 3D modeling of metallic structures animated by external plane waves (computation of RADAR Cross Sections for instance).

Thanks to the integration of Visual-Environment in their engineering processes, industry leaders gain in productivity for model setup and postprocessing.

"At ESI, our mission is to help our customers gain time and save money with a full Virtual Prototyping platform. We've reached another significant milestone with the release of Visual- Environment 5.5", said Anitha Nanjundaswamy Rao, Platform Product Manager, ESI Group. "The enhancements and new features of this release allow our customers to develop better products faster, thus helping them to experience an increase in productivity coupled with a reduction in costs".

For more information, please visit: www.esi-group.com/simulationsystemsintegration/visualenvironment
ESI Group
ESI is a worldleading supplier and pioneer of digital simulation software for prototyping and manufacturing processes that take into account the physics of materials. ESI has developed an extensive suite of coherent, industryoriented applications to realistically simulate a product's behavior during testing, to finetune manufacturing processes in accordance with desired product performance, and to evaluate the environment's impact on product performance. ESI's products represent a unique collaborative and open environment for Simulation-Based Design, enabling virtual prototypes to be improved in a continuous and collaborative manner while eliminating the need for physical prototypes during product development. The company employs over 750 highlevel specialists worldwide covering more than 30 countries. ESI Group is listed in compartment C of NYSE Euronext Paris. For further information, visit www.esigroup.com.
Press releases you might also be interested in
Weitere Informationen zum Thema "Software":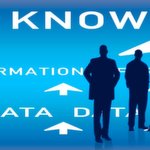 Die Grundsätze der DSGVO im Überblick
Die Da­ten­schutz­grund­ver­ord­nung DSG­VO sorgt für ei­ne EU-wei­te Ve­r­ein­heit­li­chung des Da­ten­schut­zes bei der Ver­ar­bei­tung per­so­nen­be­zo­ge­ner Da­ten. Sie ist für al­le Mit­g­lieds­staa­ten au­to­ma­tisch ab dem 25. Mai 2018 gül­tig. Die DSG­VO stärkt die Rech­te von EU-Bür­gern im Hin­blick auf ih­re Da­ten.
Weiterlesen