Efficiency combined with process stability: Jean-Paul Dumond counts on a large Erema system once again
Recycling specialist for high throughputs
Ansfelden

, (PresseBox) -
After "trying and testing" the first Erema TVE recycling system he purchased in 2006, Jean-Paul Dumond has now doubled his production capacity with Erema technology. Based in Saint-Romain-Lachalm in the Auvergne region of France, the recycler has commissioned a second large-scale facility with the same design as the first: an Erema 1721 TVE, configured for throughputs up to around 2,000 kg/h with intensive degassing of the melt processed. The two plants now process clean production waste (primarily high-quality PE-LD) from film producers in the region. Dumond decided in favour of an LF 4/350 Erema laser filter system as the melt filter for this, the largest TVE in the range, with the filter unit upstream of the melt degassing, plus an Erema HG 342 hot die face water ring pelletiser for pelletising. Of the six large-scale Erema 1721 TVE systems currently in operation throughout Europe, three of them are now in production in France - and two of those alone for Dumond recycling.

Before changing over to Erema technology, Jean-Paul Dumond used both French and Italian manufacturers with each plant having a twin-screw extruder as the processing unit. He has now completely replaced this technology with the second Erema plant, featuring the robust single-screw extrusion system. Looking back, Jean-Paul Dumond describes his decision-making process as follows: "When I placed my first order in 2006 I was still in two minds. However, the experience with the Erema system soon removed any doubt that is bound to arise when facing such a fundamental decision." He continues: "Today we achieve better results all round than we did before with the twin-screw technology. Erema's TVE systems work very reliably and the processes are extremely stable. And something that is particularly important for our application: the degassing of the melt is excellent. It is very steady and stable, even in the case of increased starting moisture or high paper contamination in the film waste - something that had caused us frequent problems in the past."

Dumond's customers place high requirements on the material quality because the recycled PE-LD flows back into film production. The waste film is put back into the reprocessing cycle as bales, rolls or in containers. With a production capacity of up to around 2,000 tonnes a month, Jean-Paul Dumond is not able to keep this entire amount in his 3,000 m² storage building and most of it is kept outdoors in the wind and rain. Because of this, the feed material that enters the recycling systems may have a moisture content of two to three per cent on average. The "dirt" that has to be filtered off in Saint-Romain-Lachalm is mostly paper, as some of the scrap film that is reprocessed has already been labelled, with the rest, however, being clean.

High throughput together with high process stability The recycling system with the TVE configuration of the extruder and the patented arrangement of the melt filter before the degassing vent brings considerable benefits, especially when processing severely contaminated and - as is mostly the case at Dumond - very moist plastic waste. Filtered off in an earlier stage of the process, impurities are then no longer able to release gases in the subsequent zones of the extruder. At the same time, the plastic being processed can pass the filter and reach the degassing zone only in completely melted form. The melt is degassed extremely uniformly and effectively - creating the ideal conditions for constantly high-quality recycled pellets.

Dumond uses Erema LF 4/350 laser filters with mesh sizes of 180 micron on its TVE systems. This self-cleaning high-performance filter is particularly suitable for separating soft contaminants such as paper, wood or aluminium. The continuous scraping off of the contaminants from the screen surface makes it possible to automatically discharge high levels of contamination from the plastic melt. The scraping speed adjusts according to the degree of contamination by automatically monitoring the pressure increase prior to the filter. This feature allows Jean-Paul Dumond to maintain continuous filtration and also stable extrusion conditions for weeks and months. There are two parallel-operation laser filters on each plant to handle the high throughput of his recycling systems. Besides being a requirement of the engineering process, this configuration has another benefit: when changing the screens on one of the filters, the system can continue producing using the parallel laser filter, with throughput throttled down to around 1,400 to 1,500 kg/h. And a further positive side effect for the cleaning process: the laser filters do not require any backflushing with melt that has already been filtered, as in the case of piston screen changers, saving valuable material in the process.

Found upstream of the extruder on every Erema recycling system, the cutter/compactor, in which the feed material is shredded, homogenised, preheated exclusively using friction heat and predried at the same time, has a capacity of around 1.5 tonnes of material on the Erema 1721 TVE. Such large facilities require specific material handling processes when it comes to feeding. This is why the Dumond systems are designed for flexible, combined feeding with the direct input of very large feed portions of scrap film via conveyor belt and/or rolls using a roll intake, plus fully automated admixing of shredded material from storage silos. The feed material can be changed easily and quickly, however, even with such large cutter/compactor volumes - Dumond frequently has up to four charge changeovers a day.

Large systems call for a well planned, continuous supply of material. Dumond has the considerable advantage of having chosen to be located in the region with what is no doubt the largest density of film manufacturers in Europe. The Auvergne region is still known today primarily for its agriculture and tourism and is also home to Sainte-Sigolène, which became the centre for film manufacturers from 1945. It was in 1983 that Jean-Paul Dumond founded his recycling company in Saint-Romain-Lachalm, some 10 km away. "The Erema technology certainly plays a key role in our success. As a result we can reliably maintain the high material quality that our customers demand," says Jean-Paul Dumond, clearly satisfied with his decision in 2006 to switch to Erema TVE technology.

Since it was founded in 1983 Erema has specialised in the development, manufacturing and worldwide distribution of plastic recycling systems and technologies for the plastics processing industry. With its own sales and service companies in the USA, China and Japan, plus around 50 local representatives in all five continents, Erema provides custom recycling solutions to match almost any individual application requirements. Innovative, stable technology and global service support ensure that owners enjoy the maximum benefit from their machines. Erema's technology has become established as a global, leading standard for a wide variety of recycling tasks, ranging from the recycling of polyolefins to polyester (PET).
Press releases you might also be interested in
Weitere Informationen zum Thema "Energie- / Umwelttechnik":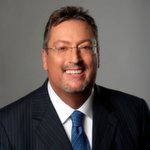 Das sind die wichtigsten Techniktrends 2018
In den nächs­ten zehn Jah­ren wer­den fünf Mil­li­ar­den An­wen­der über Hoch­ge­schwin­dig­keits­netz­wer­ke ver­bun­den sein. Ne­ben Men­schen ge­hen auch Bil­lio­nen von Ma­schi­nen ans Netz. Da­mit ein­her geht ei­ne neue Art zu ar­bei­ten. Neue Soft­wa­re treibt die di­gi­ta­le Trans­for­ma­ti­on voran und er­mög­licht im­mer in­tel­li­gen­te­re Un­ter­neh­men.
Weiterlesen