EnviTec Biogas and Evonik set milestones in biogas processing technology
Pilot plant on an industrial scale with Sepuran modules opened
Lohne

, (PresseBox) -
"The official opening of our pilot plant for biogas processing at the Sachsendorf site is a new and important chapter in the history of biogas processing for us and our cooperation partner Evonik," said Olaf von Lehmden, Chairman of the board of EnviTec Biogas AG, at the official opening of the pilot plant for biogas processing in Sachsendorf last Thursday, 25 October 2012. With the commissioning of the plant the Lower Saxon biogas plant manufacturer wants to improve the efficiency of biogas processing plants even further using innovative membrane technology.

View of the development and the ecological balance of biogas plants The Sachsendorf plant was built using so-called Sepuran modules from Evonik. "We are setting benchmarks here with a new technology that is superior to all previous processing procedures," detailed Dr Axel Kobus, Vice President Fibres and Membranes of Evonik during the opening ceremony. "The experiences that we will make here in future are important for the further development of the modules and the ecological balance of biogas plants," continued Kobus. "As mayor of the united municipality of Barby, to which Sachsendorf belongs, I am particularly proud that we have been able to demonstrate the right location factors needed to promote this innovative technology," said Jens Strube, who pressed the start button to commission the plant together with Olaf von Lehmden and Dr Axel Kobus. He continued that he was proud that an additional milestone would be laid in Sachsendorf just nine months later: then the first commercial plant with around 35 GWh/a of bio-methane gas production and supply will start operations. "In ecological, economic and social terms the project is primarily distinguished by its sustainability," added Strube.

Marco Neher, representative of Biogasrat+ e.V., primarily highlighted the successful research cooperation in his speech. "The project is a milestone for the significance of biogas and a perfect example of the mutual enrichment of sectors." Dr Peter Klamser from the Ministry of Science and Economics of the State of Saxony-Anhalt found just as positive words. He greeted the guests present on behalf of Minister Professor Dr Birgitta Wolff and underlined the importance and sustainability of the project, which also primarily represented a compact and convincing solution for small biogas plants through its technology above all. In addition, Uwe Ringel, Managing Director of ONTRAS-VNG Gastransport GmbH, congratulated the initiators of the project on the "pioneering commissioning". As the local gas network operator he and his staff knew about the challenges brought by the new plant connections. In part up three levels of compression were necessary to bring the gas into the network. "In this respect the current pilot project can be evaluated as a quantum leap, because with this procedure only a single level of compression is necessary, immensely reducing costs and effort," said Ringel in his welcoming address. The experiences made in Sachsendorf could also help future plants to possibly do without compression at all.

Award-winning membrane technolgy The EnviThan membrane technology is primarily distinguished by its efficiency and environmental friendliness, because it makes do without using chemicals, water or other aides. For this reason the biogas processing technology was awarded the Biogas Innovation Prize of the German Farmers' Association this year. The polymer membranes clean the raw biogas generated in the biogas plant to more than 98 per cent content particularly efficiently. This creates highly clean biomethane that can be directly fed into the existing natural gas network - without detours and without causing any additional costs.

Biogas plant operators profit from this technology primarily due to the benefits foreseen by the amended German Renewable Energies Act (EEG) for processed biogas. For example, with the new EEG operators of combined heat and power plants that use processed biogas receive an increased gas processing bonus from electricity payments. In addition to the likelihood that natural gas prices will rise, this makes the market for bio-natural gas attractive for biogas plant operators too.

Currently up to 80 per cent of the natural gas consumed in Germany is imported. By increased use of membrane technology, processed bio-natural gas could contribute to covering an important part of natural gas consumption with domestic, renewable raw material and organic waste materials. Helping to do this is one of the declared aims of EnviTec, which the company moved a good step closer towards by pressing the button to start the Sachsendorf plant.
EnviTec Biogas AG
EnviTec Biogas AG covers the entire value chain for the production of biogas: including the planning and turnkey construction of biogas plants as well as their commissioning. The company takes charge of biological and technical services on demand and also offers full plant and operational management. In addition, EnviTec also operates its own biogas plants. In 2011 EnviTec Biogas established EnviTec Energy GmbH & Co. KG and its 100% subsidiary EnviTec Stromkontor GmbH & Co. KG, expanding its business operations into the direct marketing of upgraded biomethane as well as the marketing of green electricity and balancing energy.

Today, EnviTec Biogas AG is represented in 15 countries throughout Europe, as well as in India and the USA. In 2011 EnviTec generated revenues of € 243.9 million and an EBIT of € 10.8 million. The EnviTec Group currently has 470 employees. EnviTec has been listed on the Prime Standard segment of the Frankfurt Stock Exchange since July 2007.
Press releases you might also be interested in
Weitere Informationen zum Thema "Energie- / Umwelttechnik":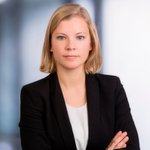 IDC stellt Smart-Cities-Prognosen vor
Im Rah­men der Fu­tu­re­s­ca­pe-Prog­no­sen ha­ben sich die Markt­for­scher von IDC auch dem The­ma Smart Ci­ties ge­wid­met. Sie ver­öf­f­ent­lich­ten die Top 10 der Vor­her­sa­gen, die sich im Zu­ge der Di­gi­ta­len Trans­for­ma­ti­on auf re­gio­na­le und lo­ka­le Be­hör­den aus­wir­ken wer­den.
Weiterlesen