EnterpriseDB Open Sources GridSQL
Powerful Business Intelligence and Data Warehousing Solution Enables Enterprises to Seamlessly Leverage Clusters of Commodity Hardware; GridSQL Now Available on SourceForge Under GPLv2 License
SAN FRANCISCO, CA

, (PresseBox) -
OPEN SOURCE BUSINESS CONFERENCE -- Today at the Open Source Business Conference, EnterpriseDB announced that GridSQL, the company s business intelligence and data warehousing solution, is now available under the GPLv2 open source license. To encourage community adoption, the GridSQL license includes a provision that allows GridSQL to be embedded in software that is licensed under any other OSI-approved open source license without subjecting that software to the GPL reciprocity requirements. The general availability release of GridSQL may be downloaded as part of Postgres Plus and Postgres Plus Advanced Server at http://www.enterprisedb.com/products/download.do and as an open source project at http://www.sourceforge.net/projects/gridsql/. EnterpriseDB s Mason Sharp, the original architect of GridSQL, will continue to lead the development of GridSQL and will coordinate the SourceForge community s participation.

EnterpriseDB separately announced today that IBM has joined existing investors as part of a $10 million Series C venture capital round and that the new Postgres Plus family of enterprise-class RDMBS products is immediately available for download at www.enterprisedb.com/products/download.do.

"EnterpriseDB continues to drive open source innovation in the data management field," said Bob Zurek, chief technology officer, EnterpriseDB. "GridSQL is the most robust open source information management grid technology on the market today. Our decision to open source GridSQL will allow this powerful and exciting technology to thrive. With GridSQL, EnterpriseDB extends its recognized technology leadership among open source databases from OLTP to the business intelligence and data warehousing realms."

About GridSQL

GridSQL is fully integrated with EnterpriseDB s Postgres Plus and Postgres Plus Advanced Server databases and also works with the community-based PostgreSQL project. Using GridSQL, database performance scales nearly linearly as additional servers are added to the grid. To simplify management, GridSQL includes a robust suite of graphical management and monitoring tools that enable DBAs to monitor the entire grid from a single console.

Because GridSQL uses true grid technology that distributes data and shares computing resources at the database layer, existing database applications run unchanged and application developers can create new applications as if they were accessing a single database on a single server. The complexity of distributing a query to all the databases in a grid, gathering and collating the resulting information, and returning a single response to the requester is transparently handled by GridSQL.
EnterpriseDB Corporation
EnterpriseDB is the world s leading provider of enterprise-class products and services based on PostgreSQL, the world s most advanced open source database. The company s Postgres Plus products are lightning-fast, massively scalable, and extremely reliable, making them ideal for high-volume, mission-critical applications. EnterpriseDB has offices throughout North America, Europe, and Asia. The company was founded in March 2004 and is headquartered in Edison, N.J. For more information, please contact +1-732-331-1300 or visit http://www.enterprisedb.com.

EnterpriseDB, GridSQL, Postgres Plus, and Postgres Plus Advanced Server are trademarks of EnterpriseDB Corporation. Other names may be trademarks of their respective owners.
Press releases you might also be interested in
Weitere Informationen zum Thema "Hardware":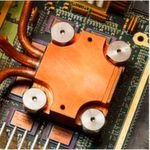 Die Thermodynamik des Rechnens
In­for­ma­ti­ons­ver­ar­bei­tung braucht viel En­er­gie. Spar­sa­me­re Com­pu­ter­sys­te­me sol­len das Rech­nen ef­fi­zi­en­ter ma­chen. Doch die Ef­fi­zi­enz die­ser Sys­te­me lässt sich nicht be­lie­big stei­gern, wie ETH-Phy­si­ker nun zei­gen.
Weiterlesen