Emulex LightPulse Converged Network Adapters Available for HP ProLiant Servers and HP StorageWorks Arrays
Only FCoE CNA Certified by HP Delivers Proven Emulex Connectivity, Network Infrastructure Simplification and Increased Efficiency
Costa Mesa/Calif.

, (PresseBox) -
Emulex Corporation (NYSE:ELX) today announced its LightPulse® Fibre Channel over Ethernet (FCoE) Converged Network Adapters (CNAs) are now available and certified for HP ProLiant DL100, DL300 and DL500 series servers and HP StorageWorks MSA, EVA and XP arrays running Windows, Hyper-V, VMware and Linux operating systems, and are compatible with both Cisco and Brocade FCoE-based switches. HP's certification of Emulex LightPulse CNAs provides customers with the ability to begin testing and deploying trusted, interoperable end-to-end converged networking configurations now.

"Today's IT managers are increasingly tasked with improving operational efficiency, business responsiveness and competitive advantage," said Steve Daheb, chief marketing officer and senior vice president of business development, Emulex. "Emulex and HP are providing integrated network convergence solutions today that enable IT managers to dramatically reduce capital and operational expenditures through increased data center consolidation, virtualization and efficiency."

The Emulex family of LP21000 FCoE CNAs converge multiple traffic types onto a single 10Gb/s Ethernet link, enabling network infrastructure simplification, increased efficiency and business agility, while extending Emulex's trusted Fibre Channel interoperability and scalability to existing customers' infrastructure. By enabling consolidation of server I/O, Emulex CNAs reduce the number of NICs and cables used by as much as 50 percent.

"As technology architectures become more complex, customers need proven data center solutions that consolidate hardware, simplify networking infrastructure and improve the way critical data is managed," said Bob Wilson, vice president of Storage Platforms, StorageWorks Division, HP. "HP ProLiant and StorageWorks platforms paired with Emulex's new converged network adapters provide a cost-effective solution for customers faced with growing data and shrinking budgets."

Emulex LP21000 FCoE CNAs provide:

- Infrastructure Simplification - Reduces networking complexity by consolidating multiple fabric types on to a single 10Gb/s Enhanced Ethernet infrastructure.
- IT Efficiency - Streamlines and eliminates repeated administrative tasks such as server and network provisioning with a "wire once" deployment model using the same software stack and management tools across all generations of LightPulse Fibre Channel HBAs and FCoE CNAs.
- Business Agility - Improves business agility by letting data centers managers dynamically and rapidly respond to requests for new or expanded services, servers and configurations.
- Investment Protection - Leverages existing investments in Fibre Channel equipment, drivers, management tools, fabrics and storage.
- Enterprise Scalability - Centralized, scalable management and installation using features such as reboot-free firmware updates.
- Performance - Provides stateless offload for networking traffic and full-hardware offload for Fibre Channel over Ethernet-based storage traffic, improving overall data center performance.
- VM Level Services - Efficiently provisions virtual adapter resources, providing granular I/O reporting and monitoring, facilitating I/O consolidation and by providing quality of service (QoS), scalability and mobility for individual VMs, applications and service level agreements.

Emulex LightPulse FCoE CNAs deliver high-performance, reliable connectivity leveraging Emulex's field-proven software stack, drivers and management tools, enabling data center managers to extending their existing investments in infrastructure, management, training and processes. Emulex LP21000 CNAs are available in single and dual-port configurations, and with both copper and optical-based interconnects.

Tags/keywords: Emulex, LightPulse, network convergence, CNA, FCoE, HP, ProLiant, StorageWorks, MSA, EVA, XP, virtualization, consolidation

To learn more about Emulex LightPulse FCoE CNAs, please visit: http://www.emulex.com/products/converged-network-adapters.html
For more information on Emulex connectivity solutions for HP, visit: http://www.emulex-hp.com/
To learn more about Emulex, please visit: http://www.emulex.com
Emulex
Emulex is the leader in converged networking solutions for the data center. Our Connectivity Continuum architecture provides intelligent networking services that transition today's infrastructure into tomorrow's unified network ecosystem. Emulex provides a single framework that intelligently connects every server, network and storage device within the data center. Through strategic collaboration and integrated partner solutions, Emulex provides its customers with industry leading business value, operational flexibility and strategic advantage. Emulex is listed on the New York Stock Exchange (NYSE:ELX) and has corporate headquarters in Costa Mesa, California. News releases and other information about Emulex Corporation are available at http://www.emulex.com.

Emulex Safe Harbor Statement

"Safe Harbor" Statement under the Private Securities Litigation Reform Act of 1995: With the exception of historical information, the statements set forth above include forward-looking statements that involve risk and uncertainties. The company wishes to caution readers that a number of important factors could cause actual results to differ materially from those in the forward-looking statements. Those factors include the rapidly changing nature of technology, evolving industry standards and frequent introductions of new products and enhancements by competitors; fluctuation in the growth of Fibre Channel and IP markets; changes in economic conditions or changes in end user demand for technology solutions; fluctuations or delays in customer orders; the highly competitive nature of the markets for Emulex's products; Emulex's ability to gain market acceptance for its products; the company's ability to attract and retain skilled personnel; the company's reliance on third-party suppliers. These and other factors which could cause actual results to differ materially from those in the forward-looking statements are also discussed in the company's filings with the Securities and Exchange Commission, including its recent filings on Forms 8-K, 10-K and 10-Q. All trademarks, trade names, service marks, and logos referenced herein belong to their respective companies.


Press releases you might also be interested in
Weitere Informationen zum Thema "Network":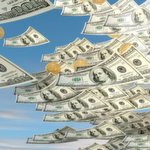 Die IT-Ausgaben steigen weiter
Gart­ner schätzt, dass die welt­wei­ten IT-Aus­ga­ben in die­sem Jahr auf 3,683 Bil­lio­nen Dol­lar an­s­tei­gen wer­den. Al­lei­ne für Kom­mu­ni­ka­ti­on-Ser­vices sol­len fast 1,4 Mil­li­ar­den US-Dol­lar aus­ge­ge­ben wer­den.
Weiterlesen