Elysium Partners with LEMMA - LEMMA to Resell Tailored Version of CADdoctor
Hamamatsu / Shizuoka, Japan

, (PresseBox) -
Elysium, a global leading interoperability solution provider, announces a new partnership with LEMMA, the expert of computational fluid and structure dynamics (CFSD), and the release of "LEMMA CADdoctor1," a tailored version of Elysium's standard CADdoctor, an industry-proven application for 3D data translation and optimization. It will be distributed by Lemma to its customers.

To meet a growing demand for an efficient utilization of design data in CAE analysis, LEMMA CADdoctor is designed to aid users of LEMMA solutions, including ANAMESH®, ANANAS®, and ANASLOSH®, in data preparation for CAE analysis with following key features, and contribute to lead time reduction, and increased accuracy in CAE analysis.

Key Features of LEMMA CADdoctor:


Smooth path from multiple CAD formats to LEMMA solutions by powerful and robust 3D data translation and healing



First-time success in mesh generation and accurate CAE analysis by geometry simplification, solid enveloping, and polygon repair



Easy-to-use software to assist users and increase the job efficiency


"LEMMA CADdoctor is a great addition to the LEMMA offering. Its impressive clean-up capabilities will drastically reduce the engineering time usually spent to repair a CAD model before meshing it and then launch a CFD calculation. It complements LEMMA product like ANAMESH® and gives us the opportunity to deliver our customers a state of the art and cost effective solution, taking advantage of Elysium know-how and background in CAD/CAE software. We are very excited by the idea our customers can now use these tools to optimize their CFD workflow," states Mikaël BERTON, in charge of business and research development at LEMMA.

"We highly recognize LEMMA's expertise in computational fluid and structure dynamics field, and it is a great honor to partner with them," states Kentaro Fukuta, General Manager of Global Business team at Elysium. "This partnership allows us to penetrate into new market in aerospace, naval/offshore, defense, and oil and gas industries. We believe that the combination of two 'intelligences' will bring LEMMA customers to the next level of success—create a simple model for CAE simulation semi-automatically from the design CAD model, gain an accurate result in simulation, and even shorten the overall time."

1: LEMMA CADdoctor is resold by LEMMA, and the first version is now available. Please contact LEMMA for further information.

About LEMMA
LEMMA is a scientific consulting company and software supplier whose headquarters are located in Sophia-Antipolis in the French Riviera. Founded in 2001 by Charles LECA and Philippe BOH, the company addresses international markets in a wide variety of sectors (aerospace, defense, Oil&Gas, maritime, process engineering) thanks to its unique expertise in Computational Fluid and Structure Dynamics (CFSD). For its service to the industry, LEMMA offers a complete range of physical and numerical models included in our in-house developed software ANA* (ANASTAR, including ANAMESH and ANANAS).
Our team of experts in numerical simulation ground their approach on advanced applied mathematics and algorithms to deliver a fast and precise solution to assist you in your technological achievements.
To cope with the ever-increasing demands of the industry for high performance computing, LEMMA has built its own HPC Computer Center with Intel® processors and Infiniband® network. We use this power with MPI parallel computing to simulate fluid or structural dynamics problems.
For more information about LEMMA products and services, visit www.lemma-ing.com

 
Kotoe Onoda
Elysium develops interoperability solutions for digital design and PLM markets, with millions of files translated and thousands of customers worldwide. Founded in 1984, Elysium is headquartered in Hamamatsu, Japan, and has additional offices in France, Germany, and the U.S. (MI and CA). Elysium currently supports data exchange among ACIS, CADmeister, CATIA V4/V5/V6, Creo Elements/Direct, Creo Parametric, DELMIA, Inventor, JT, NX, NX I-deas, Parasolid, PLM XML, SIMULIA Abaqus, SOLIDWORKS, Systema, 3D XML, XVL and the STEP and STL standards. Elysium products, including ASFALIS, CADdoctor and CADfeature, are the favored solutions of many leading companies for translating, repairing, and ensuring the product data quality of 3D CAD/CAM and CAE models.
For more information about Elysium products and services, visit www.elysium-global.com/de/.

All product names mentioned herein are the trademarks of their respective owners.
Press releases you might also be interested in
Weitere Informationen zum Thema "Software":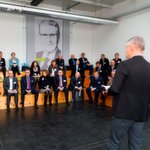 Mint-Initiative IJF – Grundlagen für Wissensbegierde vermitteln
Kin­der und Ju­gend­li­che spie­le­risch für Mint-Be­ru­fe zu be­geis­tern, das ist das Ziel der In­i­tia­ti­ve jun­ge For­sche­rin­nen und For­scher e. V. Der Ve­r­ein be­zieht Un­ter­neh­men da­bei ak­tiv in die Wis­sens­ver­mitt­lung ein.
Weiterlesen