Middle Eastern Incumbent implements Intelligent Network from the European Computer Telecoms Group (ECT)
Continued worldwide success of ECT products via indirect sales channels
Munich

, (PresseBox) -
After legislative deregulation to provide number portability, another large incumbent, this time in the Middle East, has chosen ECT technology and implemented an INtellECT® Next-Generation Intelligent Network. This is another major tender awarded to ECT via an indirect sales partner.

The Number Portability solution is based on ECT´s INtellECT® Next-Generation Intelligent Network (NGIN) interfacing to a fixed-line switching network. This is the third major contract ECT has procured in the Middle East via its new indirect sales partners.

Through its own direct sales in Europe, ECT has achieved outstanding growth and high profitability. New distribution and licensing agreements now allow ECT to augment the direct sales via the worldwide indirect sales of its partners, such as the leading provider of telecommunications solutions, Ericsson.

Under the direction of André von Appen, Vice-President Indirect Sales, ECT has a separate division which encompasses a full range of activities – including sales, pre-sales, project management, implementation and post-sales – needed to ensure that ECT's partners and their customers receive first-rate support across the entire value chain.

"With this project and this year's other wins in the Middle East, ECT has now developed a significant footprint in this growing market. This project underscores the successful cooperation between ECT and its sales partners" comments Marshall E. Kavesh, CEO and cofounder of European Computer Telecoms, on the recent success.

For more information on the ECT solution for Ring Back Tone Service, see
http://www.ect-telecoms.com/softswitch/applikation/numbport.cfm
ECT European Computer Telecoms AG
The European Computer Telecoms Group (ECT) is a leading provider of value-added services based on the INtellECT® Next-Generation Intelligent Network and Service Delivery Platform.

Our mission is to enable our customers, the network providers, to make money the old-fashion way – by giving businesses and consumers cost-effective services they really need and want. This means lowering the capital and operative costs of technology and paying attention to what makes communications more efficient, more individual, and more fun.

For over 10 years, our customers and partners — leading network operators in Europe, North Africa and the Middle East, such as Belgacom, BT, Deutsche Telekom, Etisalat, MTC, Tele2, TeliaSonera, Telenor, Versatel, Virgin Media and Vodafone, as well as leading network equipment providers, such as Ericsson, — have turned to ECT for the innovations that help them capture new market opportunities and grow revenue and profits.

We make it possible for our customers to rapidly develop and deploy value-added services on mobile and converged networks, such as Ring Back Tone Service, Multimedia Ring Back, Mobile Office, Prepaid Mobile, Interactive Voice Response, Interactive Multimedia Response, Number Portability, Location-Based Services, Televoting, Mass Calling and Network-Based Call Centers.

All services are programmed in the open ECTXML® Extensible Mark-up Language. This language expands upon the industry standards VoiceXML and CCXML, which ECT has supplemented to include the complete control over the call session independent of the underlying network protocol. ECTXML® applications run on our INtellECT® Platform, which simultaneously supports calls to and from legacy networks, IP-based softswitches and converged networks based on the new industry standard IP Multimedia Subsystem (IMS). With our partner Ericsson, for instance, ECT value-added services, such as Multimedia Ring Back, have already been implemented within IMS networks.

Our parent company, the European Computer Telecoms AG, is an unlisted German public company with world-class engineering and production facilities in Munich, Germany. Within Europe, our local direct sales and maintenance services are provided by wholly-owned subsidiaries in England, France, Germany, the Netherlands and Poland. Our products are also sold and supported worldwide by our partner Ericsson as well as used by Ericsson Managed Services to host end-to-end solutions for our customers.

In 2004 and 2005, ECT received the Deloitte Technology Fast 50 Award as one of Germany's fastest-growing technology companies. The ECT Group currently encompasses 125 employees.
Press releases you might also be interested in
Weitere Informationen zum Thema "Kommunikation":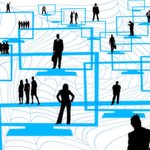 Modulare Plattform für den digitalen Arbeitsplatz
Das in Fran­k­reich be­hei­ma­te­te Un­ter­neh­men Ja­li­os stellt mit JPlat­form 10 ei­ne mo­du­lar auf­ge­bau­te Lö­sung für En­ter­pri­se Col­la­bo­ra­ti­on und Wis­sens­aus­tausch vor.
Weiterlesen