As MVNO ecotel starts mobile phone marketing
Network from E-Plus, mobile phone technology platform from mvneco
Düsseldorf

, (PresseBox) -
To expand its business activities further, ecotel concluded a so-called MVNO agreement with E-Plus. In the future, ecotel will expand its product portfolio with innovative mobile phone services and market them. Thus enables ecotel to offer its business customers a complete telecommunication portfolio with fixed network and mobile phone telephony, data and innovative internet services with attractive bundled offers from one source.

In the future, ecotel will operate as a "genuine" Mobile Virtual Network Operator (MVNO).

"With E-Plus we have found the partner we were looking for, one what has already set its stamp on and changed the mobile market in a very successful fashion with new and innovative business models over the last few years. With service provider models coming under increasing pressure, we see great growth potential for marketing as a MVNO together with E-Plus. For ecotel entry into the mobile phone area not only opens up an important market segment but also allows us to offer full bundled products with high value added for our business customers as one of the first players," stated Peter Zils, CEO at ecotel communication ag.

In addition to E-Plus as network operator, the consortium partners of mvneco GmbH, founded in April 2007, will assume operation of the technical platform. ecotel holds 45% in mvneco GmbH 45% and can exercise an option to acquire a majority stake.

As so-called Mobile Virtual Network Enabler (MVNE), mvneco GmbH operates as technical provider allowing other telecommunication companies to market mobile phone products. With its technical platform, mvneco GmbH can access various mobile phone and fixed networks and manage the connection details of every single call ("call control"), including termination of mobile calls into other networks. In addition, mvneco GmbH operates central application platforms for text messages, voicemail, MMS, WAP portals, etc.

Via the mvneco GmbH innovative platform, ecotel can offer its business clients convergence products for fixed network and mobile phone solutions. In addition, the customer is to be presented special bundle offers to communicate particularly economically within the company group, whether from the fixed network or a mobile phone. Individual offers can also be made for international calls. In addition, new features are to be offered, e.g. single mailbox for fixed network and mobile phone, presence management functions for full accessibility from one number, combined voice and data packages via fixed network, one invoice for all services and one contact for all products.

ecotel is vigorously advancing the expansion of its market position in the business customer area and will be able to increase revenues per customer via the additional market of mobile phone and convergence solutions.
Ecotel Communication AG
Die ecotel communication ag hat sich als bundesweit agierendes Telekommunikationsunternehmen auf drei Geschäftsbereiche spezialisiert.

Im Kernbereich "Geschäftskundenlösungen" bietet ecotel als eines der ersten Unternehmen der Branche ein integriertes Produktportfolio aus Sprach-, Daten- und Mobilfunklösungen als Komplettpaket aus einer Hand an. Deutschlandweit versorgt ecotel mehr als 45.000 Geschäftskunden mit standardisierten und individuellen Telekommunikationslösungen und verfolgt konsequent die Strategie zur Fixed Mobile Convergence (FMC), dem Zusammenwachsen von Festnetz und Mobilfunk.

Im zweiten Geschäftsbereich "Wiederverkäuferlösungen" vermarktet ecotel Vorprodukte an andere Telekommunikationsunternehmen und branchenfremde Vermarkter. Über moderne Enabling- und Vermittlungs-Plattformen erhalten diese Zugriff auf das gesamte Produktportfolio der ecotel, beispielsweise entbündelte Teilnehmer- und Breitbandanschlüsse oder Mobilfunklösungen. Zugleich erzielt ecotel mit diesem Geschäftsbereich hohe Volumina und damit eine Vertiefung der Wertschöpfung für den Kernbereich "Geschäftskunden".

Im Bereich "New Business" werden neue wachstumsstarke Geschäftsfelder und Nischen der weiterhin operativ selbstständigen Tochtergesellschaften und Beteiligungen besetzt. Neben der PPRO, easybell, ecotel private und toBEmobile wurde auch der Bereich New Media in diese eigenständige Business Unit überführt.

Die ecotel communication ag hat ihren Hauptsitz in Düsseldorf und beschäftigt mit ihren Tochtergesellschaften aktuell ca. 220 Mitarbeiter. ecotel zählt zu den am schnellsten wachsenden Technologieunternehmen in Deutschland und konnte sich beim Deloitte-Wettbewerb "Technology Fast 50" im dritten Jahr in Folge unter den 50 besten deutschen Unternehmen platzieren.
Press releases you might also be interested in
Weitere Informationen zum Thema "Internet":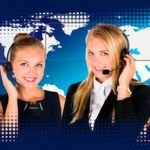 Vom Dreiklang von Compliance, ITSM und DSGVO
Am 25. Mai 2018 ist es so weit: Die zwei­jäh­ri­ge Über­gangs­zeit der EU-Da­ten­schutz-Grund­ver­ord­nung (EU-DSG­VO) en­det und das Ge­setz tritt mit al­len Kon­se­qu­en­zen in Kraft. Das stellt Un­ter­neh­men je­der Grö­ß­en­ord­nung vor enor­me Her­aus­for­de­run­gen. So ver­langt die Ver­ord­nung eu­ro­pa­weit von al­len Be­trie­ben, sämt­li­che Ge­schäft­s­pro­zes­se kon­ti­nu­ier­lich zu über­prü­fen und zu ak­tua­li­sie­ren, die mit der Ver­ar­bei­tung per­so­nen­be­zo­ge­ner Da­ten zu tun ha­ben.
Weiterlesen