eBuilder and Gome Group will provide Logistics services for the Chinese E-Commerce market, using Cloud based Business Process Services
Kista

, (PresseBox) -
eBuilder, a leading supplier of Business Process as a Service (BPaaS), and Answer Logistics Limited, a modern and professional logistics enterprise part of the Gome Group have today signed a strategic agreement for further development of Logistics services for the Chinese e-Commerce market, using Cloud based Business Process Services.

"Working together with Answer Logistics and Gome, and jointly roll this out, is a big milestone for eBuilder's expansion in to Greater China. We are delighted that our cloud based BPaaS platform and related transport and business process services now will serve the Chinese E-Commerce market as well.", states eBuilder's Chairman & President, and current CEO, Bengt Wallentin.

As a background to the signed agreement between eBuilder and the Gome Group, China's E-commerce trade volume reached RMB8.1 trillion in 2012, up 31.7 percent from 2011. According to the 12th Five-Year Plan for E-commerce Development, the contribution of the E-commerce industry to the national Chinese economy will be significantly improved by 2015, for example:

- E-commerce turnover will be doubled and exceed RMB18 trillion by 2015, with the inter-enterprise E-commerce turnover surpassing RMB15 trillion.
- Corporate online purchases and sales will account for more than 50 percent of the total purchase amounts and 20 percent of the total sales amounts by 2015.
- The turnover of online retail will top RMB3 trillion by 2015, accounting for more than 9 percent of the total retail sales of consumer goods.

In relation to the above E-commerce facts and figures, the China transport and logistics industry is developing very fast and has significantly contributed to the growth of the Chinese economy.

Gome Group's Vice President Albert Huang states, "By working closely together with eBuilder, and use the eBuilder BPaaS platform to release new logistic business services, we believe our new joint offerings will be used by various stakeholders in national and international communities and help all involved parties to innovate and take E-commerce collaboration to a superior level."

The requirements are very complex, with collaborative tasks that include a wide range of multi-linked businesses processes. The introduction and implementation of cloud based services will in a re-usable environment enhance efficiency and highly increase profitability.

eBuilder's incoming new CEO, Leif Bohlin, continues, "We know that cloud based business processes can created automated, integrated, and optimized logistics flows, and really help organizations to reach new levels of control, visibility, and cost effectiveness in value networks of global E-Commerce collaborating partners".

BPaaS is any business processes delivered via the cloud to provide value to end customers. With a scalable BPaaS platform, one business process can be used autonomously by many customers, thus BPaaS entails automated, scalable delivery, pay-as-you-go access, and process-on-demand.

"The ability to integrate and configure multiple cloud services that suits individual customer's needs, and thus strengthening their performance far beyond that of the individual services, is the uniqueness of eBuilder. This delivers the all needed flexibility", concludes Ulf Persson, SVP eBuilder, Asia Pacific Operations.
eBuilder
eBuilder helps companies and organizations to streamline all or part of their business processes for travel, purchasing and logistics. eBuilder Cloud Processes complement existing ERP systems, which control internal processes, by providing control over processes outside the organization - in our customers' global network of business partners. Business benefit is immediate in terms of lower administrative costs, improved customer service, increased profitability, and increased value delivered to the customer.


eBuilder has customers in more than 70 countries and has approximately 500,000 end users. Global headquarters is located in Stockholm, Sweden, with offices in China, Australia, and Sri Lanka.


www.ebuilder.com
Press releases you might also be interested in
Weitere Informationen zum Thema "Software":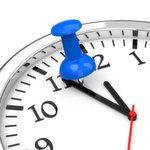 SAP gibt Anwendern mehr Zeit für den Umstieg in die Cloud
2025 soll­te mit der sta­tio­nä­ren ERP-Lö­sung für das Per­so­nal­we­sen (SAP Hu­man Ca­pi­tal Ma­na­ge­ment – HCM) ei­gent­lich Schluss sein. Da­nach woll­te SAP nur noch die Cloud- bzw. SaaS-Lö­sung Suc­cess­Fac­tors an­bie­ten.
Weiterlesen