EADS Defence & Security Selected to Supply CORP25 Radio Network to the Royal Canadian Mounted Police "O" Division
Ottobrunn

, (PresseBox) -
.
- IP based P25 digital public safety radio ensures efficient and secure communication
- CORP25 radio communication network will secure the G8 summit set for June 2010
- The network will expand as part of a major Crown project for the RCMP as a P25 Mission Critical Region Operation Communication System

EADS Defence & Security is pleased to announce that it has been awarded the contract for deployment of its CORP25 digital radio communications network to service the RCMP "O" Division critical communications in the province of Ontario, Canada. The contract includes the rollout of a state of the art, open standard P25 IPbased digital public safety radio communication network and command and control centers that will expand across Ontario as the new Central Region Operation Communication System. The P25 digital communication network will also be used as the primary means to provide secure wireless communication during the upcoming G8 being held in Canada in June 2010.

The rollout is a multistep approach with a number of phases. Phase 1 of the project will be implemented in time for exclusive use to secure the G8 Summit and be spread out across a 360km corridor in Ontario. The second and larger phase will extend the network to cover the entire province and replace the existing Central Region Operation Communication System.

"We are pleased to have been awarded this contract for the Royal Canadian Mounted Police," said Steve Shanck, General Manager for P25 radio network solutions. "Unlike other applications, the RCMP will not operate both trunking and conventional networks, but will fast track the new P25 system across the province. As the market adoption of P25 radio increases, our CORP25 solution will continue to demonstrate market leadership as have our hundreds of mission critical radio networks around the world."

As an IPbased, openstandard (Project P25) digital trunked solution, CORP25 allows P25 and non-P25 radios to operate together on one core architecture, providing operators full autonomy and control over the radio network. "This contract is a concrete illustration of EADS's commitment to expanding our operations in Canada," Pierre Delestrade, CEO, EADS Canada said. "We have consistently demonstrated our willingness to increase the P25 market throughout Canada as evidenced by our investment in the Gatineau, Quebec centre of excellence."

About the Royal Canadian Mounted Police "O" Division (www.rcmp-grc.gc.ca/on/)

The Royal Canadian Mounted Police provides federal policing services, contributing to efforts to ensure safe homes and safe communities in the Province of Ontario.

The Division's 1,537 members and employees are committed to the enforcement of federal statutes and to providing investigational assistance and protective security to other departments of the Federal Government and law enforcement agencies.

About EADS Canada (www.eads.net/800/en/canada/canada)

EADS Canada provides advanced secure digital interoperable land mobile radio communications solutions to the missioncritical public environment. EADS has several business operations in Canada including EADS Canada, Eurocopter Canada, Composites Atlantic and PlantCML. EADS & Airbus recently opened a research facility in Montreal.

EADS's programs currently generate, directly and indirectly, $800 million of activity each year in Canada and support about 4,000 jobs. PlantCML's facilities include a major location in Gatineau, Quebec, which serves as the company's centre of excellence and primary research and development centre.
EADS Deutschland European Aeronautic Defence & Space Agency
EADS Defence & Security (DS) is a world leading provider of missioncritical communication and Command & Control solutions through its line of business Security and Communication Solutions and operational business units of PlantCML in the US and Canada.

DS is a systems solutions provider for armed forces and civil security worldwide. Its portfolio ranges from sensors and secure networks through missiles to aircraft and UAVs as well as global security, service and support solutions. In 2008, DS - with around 23,000 employees - achieved revenues of $8.4 billion CDN or €5.7 billion EADS is a global leader in aerospace, defence and related services. In 2008, EADS generated revenues of $64.4 billion CDN or € 43.3 billion and employed a workforce of about 118,000.
Press releases you might also be interested in
Weitere Informationen zum Thema "Kommunikation":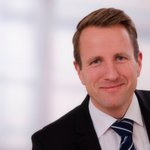 Cloud-Telefonie für Mittelstand und Großunternehmen
Mit­tel­stän­di­sche und gro­ße Un­ter­neh­men kön­nen ab so­fort über den Cloud-Te­le­fo­nie-An­bie­ter To­p­link auf die Broad­soft Bu­si­ness Sui­te zu­g­rei­fen. Der deut­sche Di­enst­leis­ter er­wei­tert da­mit sein Port­fo­lio um zahl­rei­che Bu­si­ness-Funk­tio­nen.
Weiterlesen