Cloud Provider Global Performance Ranking - April
Neu-Isenburg

, (PresseBox) -
First of all, thanks to all the service providers who have been proactively seeking us out and getting our sample app and running so quickly. Your honesty with the cloud marketplace deserves an award. Allowing us to shine a light into your operations and report on your performance alongside your competition is a huge win for users and cloud-shoppers worldwide.

Drum roll please... here are our April results gathered via the Global Provider View, ranking the response times seen from various backbone locations around the world.

Questioning the validity of this data? Curious about where it came from? Read up on the Global Provider View Methodology for all the details. To steal from one of my previous posts, here are the Cliffs Notes:

1.We (Compuware) signed up for services with each of the cloud providers above.

2.We provisioned an identical sample application to each provider. This application represents a simple ecommerce design, one page with sample text, thumbnails and generic nav functions followed by another similar page with a larger image. This generic app is specifically designed as not to favor the performance strengths of any one provider.

3.We run tests every 15 minutes from Gomez Performance Network backbone nodes located in the globe's population centers against each service provider. (Locations: Mesa, San Jose, Denver, Washington, LA, Atlanta, Chicago, San Diego, Boston, Kansas City, St. Louis, Newark, New York, Philadelphia, Dallas, Houston, Reston, Seattle, Buenos Aires, Sydney, Sao Paulo, Toronto, Beijing, Copenhagen, Paris, Frankfurt, Mumbai, Tokyo, Bern, and London).

4.We gather those results and make them available through the Global Provider View.
Dynatrace GmbH
Compuware Corporation - The Technology Performance Company Software, Experten und Best Practices von Compuware unterstützen Unternehmen dabei, den Wertbeitrag ihrer IT zur Erreichung der Unternehmensziele zu erhöhen. Compuware-Lösungen steuern das IT-Portfolio und optimieren die Performance von geschäftskritischen Anwendungen innerhalb der Unternehmens-IT und im Internet. Im deutschsprachigen Raum vertrauen mehr als 500 Unternehmen den Produkten und Dienstleistungen von Compuware.

Weltweit gehören 46 der Top 50 Fortune-500-Unternehmen zum Kundenstamm. Compuware wurde 1973 gegründet und hat seinen Hauptsitz in Detroit. Die deutsche Hauptniederlassung ist in Neu-Isenburg bei Frankfurt. Weitere Informationen zum Unternehmen finden Sie unter:

http://www.compuware.de


Press releases you might also be interested in
Weitere Informationen zum Thema "Software":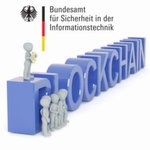 Blockchain sicher gestalten
Das Bun­de­s­amt für Si­cher­heit in der In­for­ma­ti­ons­tech­nik (BSI) hat ein Eck­punk­te­pa­pier zur IT-Si­cher­heit von Block­chain-An­wen­dun­gen ver­öf­f­ent­licht. Als na­tio­na­le Cy­ber-Si­cher­heits­be­hör­de stößt das BSI da­mit ei­nen ge­sell­schaft­li­chen Dia­log zwi­schen Wis­sen­schaft, In­du­s­trie, Be­hör­den und Bür­gern zur Ge­stal­tung von si­che­ren Block­chain-An­wen­dun­gen an. Ziel ist es, sek­tor­spe­zi­fi­sche Emp­feh­lun­gen zu for­mu­lie­ren.
Weiterlesen