DPA Microphones Introduces the d:fine™ 66 and 88 Miniature Headset Mics at the 2014 NAMM Show
New mics join the original 4066/4088 and d:fine Headsets in the d:fine family to meet a variety of needs
Anaheim, USA

, (PresseBox) -
DPA Microphones is pleased to introduce its d:fine™ 66 and d:fine 88 Miniature Headset Microphones at the 2014 NAMM Show (Booth 7119). These new products join the original d:fine as well as the traditional 4066 and 4088 Miniature Headset Microphones under the company's d:fine Headset Microphone family. With a contemporary look and feel, the new mics will carry on the sound capabilities of the microphone capsules from the classic 4066 and 4088, and the features of the modern d:fine mechanics, such as an advanced headset mount and flexible ear hooks.

When DPA Microphones launched its d:fine Headset Microphones a few years ago, the company met a market demand, which created a new niche of DPA headset users that did not affect the popularity of the original 4066 and 4088s. Thanks to the strong popularity of both microphone lines, DPA Microphones is now adding the d:fine 66/88 into the d:fine Headset Microphone family.

"We launched the d:fine Headset Microphones a few years ago and selected the name based on a belief that the microphone would define a new generation of headsets," says Christian Poulsen, CEO of DPA Microphones. "The d:fine certainly did meet our expectations, so we have now decided to expand the d:fine Headset series to include this third solution to give users a broad assortment of headsets and features. Combining the flexibility of our modern d:fine ear mount solution with the sound qualities of the classic 4066/4088 Headsets, fans can choose between a variety of sound handling, size and cleaning options, depending on the intended application."

Now featuring a total of four capsules, two omnis and two cardioids, and three headset mounts, single-ear, dual-ear and personalized mount, the d:fine Headset Microphones Series offers something for every user and environment.

The new DPA d:fine 88 Directional Headset Microphone and d:fine 66 Omnidirectional Headset Microphone, which is recognized by the rounded capsule/housing of the 4066/4088 predecessors, is intended for use by actors, musicians and singers who require optimal sound and grid cleaning/changing options. The d:fine Headsets that are recognized by their low-profile flat microphone head are perfect for presenters, speakers or hosts who require minimal visual impact. The classic 4066 and 4088 are for users who prefer a more personal fit to the headset mount.
DPA Microphones A/S
DPA Microphones is the leading Danish Professional Audio manufacturer of high quality condenser microphone solutions for professional applications. DPA's ultimate goal is to provide you - whether you're in live sound, recording, theater or broadcast - with the absolute finest possible microphone solutions for your tasks. DPA takes no shortcuts in the design processes nor makes any compromises in manufacturing, which is all done at the DPA factory in Denmark. As a result, DPA's products are globally praised for their exceptional clarity and transparency, unparalleled specifications, supreme reliability, and above all, pure, uncolored and undistorted sound.

For more information, please visit www.dpamicrophones.com

Press releases you might also be interested in
Weitere Informationen zum Thema "Hardware":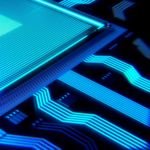 Was sind (KI-)Akzeleratoren?
Un­ter Ak­ze­le­ra­to­ren ver­steht man "Tur­bo-Pro­zes­so­ren", haupt­säch­lich im Be­reich von KI-An­wen­dun­gen, die spe­zi­fi­sche Auf­ga­ben wie zum Bei­spiel Mus­ter­er­ken­nung, Ana­ly­se un­struk­tu­rier­ter Da­ten, Mon­te-Car­lo-Si­mu­la­tio­nen, St­rea­ming-Auf­ga­ben oder den Auf­bau neu­ro­na­ler Net­ze über­neh­men.
Weiterlesen