Five New Application Notes from Diotec Semiconductor
Heitersheim

, (PresseBox) -
Diotec Semiconductor announce 5 new application notes that easily explain the new differentiated rectifiers the company offers targeted at specific end markets. All application notes are for download at http://www.diotec.com/service/applikation/

Lighting
Solutions for the lighting industry. Fluorescent lamps need high ignition voltages: Diotec's on-chip passivation process allows it to manufacture rectifiers up to 2000V in SMD packages. The improved automated assembly methods used in bridge rectifiers allow Diotec to specify SMD bridges up to 2.3A and they can rectify currents over 1A up to very high temperatures. The improved SMD assembly methods for bridges also result in a very cost competitive bridge up to 7/9W that challenges the through hole 1N4007 on price.

Power over Ethernet - PoE
Save space in PoE applications. The miniature MYS Bridge rectifier with a 1.27mm pitch is a dedicated device for this purpose. A number of Schottky rectifiers increase efficiency while minimizing space.

Polarity Protection
Dedicated diodes for polarity protection. Diotec offers 12A standard axial rectifiers as well as 15A axial Schottky rectifiers. These are the highest current densities of axial devices in the industry.

3-phase Input Rectification
A new approach on 3-phase bridges. By introducing a new Single in Line 3 phase bridge rectifier with improved Creepage and Clearance characteristics, Diotec can often simplify complex assembly processes for 3-phase products.

Thermal Resistance - Rth
This application note demystifies on thermal resistance. Marketing people manage datasheets to give their components a favourable rating. However by looking at the internal construction of the rectifier the designer can get a better understanding. Sub SMA solutions in the rectifier world struggle with increased thermal resistance - whereas the Diotec MiniMelf which fits on the same solder pads offers a lower thermal resistance. The unique Diotec way of assembling SMD bridge rectifiers also improves the thermal performance.
Diotec Semiconductor AG
Diotec Semiconductor AG of Germany is a manufacturer of discrete semiconductor diodes and rectifiers with more than 30 years of experience in this field. The company specializes in high volume manufacturing as well as customized solutions in 4 factories around the world and offers short cycle times / great flexibility and detailed technical support.
Press releases you might also be interested in
Weitere Informationen zum Thema "Optische Technologien":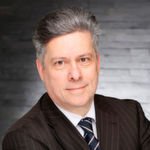 IoT Analytics vereint zwei Datenwelten
Die Kom­bi­na­ti­on von IoT- und Ge­schäfts­da­ten bie­tet ganz neue Ein­bli­cke in Ge­schäft­s­pro­zes­se. IoT-Ana­lytics-Ap­p­li­ka­tio­nen hel­fen, Un­ter­neh­men ef­fi­zi­en­ter zu steu­ern und neue Märk­te zu er­sch­lie­ßen.
Weiterlesen