Total Cost of Ownership Evaluation Shows Savings of 60 to 80 Percent on Digium® Switchvox Solution Over Competing VoIP Phone Systems
Switchvox Unified Communications Solution Eliminates Cost of Business-critical Add-ons for SMB Customers
Huntsville, Ala.

, (PresseBox) -
Digium®, Inc., the Asterisk® Company, published the results of a total cost of ownership (TCO) study that compares both the initial investment costs and total, five-year costs of its Switchvox unified communications (UC) solution to competitive IP PBX products. The results indicate that small- and medium-sized business (SMB) customers can achieve 60 percent savings on their initial investments and as much as 80 percent on the TCO over five-years with the Switchvox UC solution. Based on Asterisk, the most widely used open source telephony software, Switchvox provides all the functionality and stability of a sophisticated IP PBX platform at a fraction of the cost.

In-Stat predicts that by 2013, nearly 80 percent of businesses are expected to have adopted voice over IP (VoIP) phone systems, a rapid rise from half that number in 2009. Full-featured unified communications systems combine VoIP, messaging and presence with business data to improve employee efficiency. However, traditional UC vendors can charge SMBs big fees-in some cases, hundreds of thousand of dollars over a five-year period-for their phone systems. Most of this cost is the result of fees for system "add-ons." This includes fees for adding separate voicemail servers, fees for mobile accessibility, fees for integration with other business software or CRM systems, and charging for critical features such as conferencing, interactive voice response (IVR) and call queues.

Leslie Conway, vice president of global marketing at Digium, commented: "When SMBs are evaluating UC solutions, it's worthwhile to do a feature by feature comparison and evaluate the associated costs for the number of users needing those features. The potential savings on that total investment could translate to $80,000 on the average phone system over time. Our customers are in the unique position of making a buying decision that could eliminate $50,000 or more off their initial investment, while gaining enterprise-class features from a true unified communications solution."

NP Information Systems, a Seattle-based Digium certified partner and reseller of Switchvox, often works with its SMB customers to compare features across business phone systems and identify potential cost savings. A recent customer, Clear Creek Telephone & Television, needed to replace its phone system with VoIP functionality but also required substantial customization. Formed as a co-op in the 1900s, the company has a century of experience providing telephone, cable and Internet service to businesses and residents of Oregon City and Redland, Oregon. "They'd first considered a ShoreTel system, but getting all the features they needed would have exceeded their budget," said Vince Preece of NP Information Systems.

"By the time we added all the individual features we needed, that weren't included in the standard price, that ShoreTel phone system would have been five times the price we paid for Digium's Switchvox solution," said Rick Lundh, IT Manager for Clear Creek Telephone & Television.

More results from the Digium TCO Study are available in the free IP Communications Buyer's Guide, "Realizing the Proven Value of Unified Communications," at http://go.digium.com/?elqPURLPage=122.

For more information about Digium's Switchvox phone system, visit http://www.digium.com/switchvox.
Digium, Inc.
Digium®, Inc., the Asterisk® Company, created, owns and is the innovative force behind Asterisk, the most widely used open source telephony software. Since its founding in 1999, Digium has become the open source alternative to proprietary communication providers, with offerings that cost as much as 80 percent less. Digium offers Asterisk software free to the open source community and offers Switchvox IP PBX software to power a broad family of products for small, medium and large businesses. The company's product line includes a wide range of hardware and software to enable resellers and customers to implement turnkey VoIP systems or to design their own custom telephony solutions. More information is available at http://www.digium.com.

The Digium logo, Digium, Asterisk, Asterisk SCF, Switchvox, Asterisk Business Edition, AsteriskNOW, Asterisk Appliance and the Asterisk logo are trademarks of Digium, Inc. All other trademarks are property of their respective owners.

Press releases you might also be interested in
Weitere Informationen zum Thema "Kommunikation":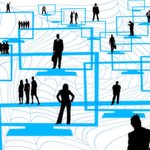 Modulare Plattform für den digitalen Arbeitsplatz
Das in Fran­k­reich be­hei­ma­te­te Un­ter­neh­men Ja­li­os stellt mit JPlat­form 10 ei­ne mo­du­lar auf­ge­bau­te Lö­sung für En­ter­pri­se Col­la­bo­ra­ti­on und Wis­sens­aus­tausch vor.
Weiterlesen