LumenVox and Digium® Offer $7.99 Asterisk® Speech Recognition
Subscription-based speech recognition brings software as a service (SaaS) model to LumenVox Speech Engine for Asterisk, the open source telephony platform
Huntsville, Ala./San Diego

, (PresseBox) -
Asterisk® users looking to add speech recognition can now pay a monthly subscription fee of just $7.99. The move makes LumenVox's powerful Speech Engine available using the software as a service - or SaaS - model that is becoming increasingly common in the software industry. "Because we have reduced the cost of entry to an unprecedented low price, anyone who has ever been curious about speech recognition can feel free to give it a try," said LumenVox President Edward Miller.

The $7.99 price provides access to the LumenVox Speech Engine software. The service a subscriber would receive is identical to buying the normal LumenVox Lite license, which allows up to 500 words to be recognized at a time. There are no contracts or commitments required to subscribe to the service at this price. Users who need more words for larger applications can subscribe to a LumenVox Full license, which allows unlimited words, for $19.99 per month. Both prices include access to all of the features offered by the LumenVox Speech Engine, as well as support for its six different languages and dialects.

The LumenVox Speech Engine has been available on the Asterisk telephony platform for more than three years, and the SaaS version uses the same Asterisk interface written by Digium.

Miller said the decision to offer the Speech Engine as a subscription service reflects the growing demand for SaaS offerings in the marketplace. "Particularly during a recession when companies are unwilling to make large capital investments in technology, offering subscriptions makes sense," Miller said. "It allows companies to experiment without commitments, and it's perfect also for users whose speech recognition may vary."

For instance, IVRs that perform outbound political polls see heavy volume immediately before elections that drops off after the election, only to slowly ramp back up. Miller said these sorts of applications would be well served by no commitment subscription licensing.

"Asterisk users are always looking to gain telephony capabilities while reducing costs, so the elimination of upfront costs of the SaaS version of the LumenVox Speech Engine coupled with ondemand increased capacity will catch the attention of many in the community," said Bill Miller, vice president of product management at Digium. "The subscription model makes it easy for Asterisk users to get started and grow."

Users who wish to purchase LumenVox Speech Engine licenses using the traditional method may still do so.

For more information, visit www.lumenvox.com/asterisk/.

About LumenVox

LumenVox provides accurate and affordable speech recognition software together with a committed focus on excellent customer service. LumenVox software has won more than 20 industry awards for innovation, technical excellence, and customer's choice. LumenVox can be reached at 858-707-7700 or at www.LumenVox.com.
Digium, Inc.
Digium®, Inc., the Asterisk® Company, created, owns and is the innovative force behind Asterisk, the most widely used open source telephony software. Since its founding in 1999, Digium has become the open source alternative to proprietary communication providers, with offerings that cost as much as 80 percent less. Digium makes Asterisk software available to the open source community and delivers Asterisk Business Edition and Switchvox IP PBX software to power a broad family of products for small, medium and large businesses. The company's product line includes a wide range of hardware to enable resellers and customers to implement turnkey solutions or to design their own voice over IP (VoIP) systems. More information is available at www.digium.com.

The Digium logo, Digium, Asterisk, Asterisk Business Edition, AsteriskNOW, Asterisk Appliance, Switchvox and the Asterisk logo are trademarks of Digium, Inc. All other trademarks are property of their respective owners.

Press releases you might also be interested in
Weitere Informationen zum Thema "Kommunikation":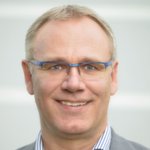 Wachstumsfaktor All-IP und digitaler Arbeitsplatz
UC- und TK-Her­s­tel­ler bli­cken vol­ler Vor­f­reu­de auf das Jahr 2018. All-IP und die Di­gi­ta­li­sie­rung von Ar­beits­plät­zen sch­rei­ten voran. Die Cloud, UCC-Lö­sun­gen und ein Ver­sch­mel­zen von IT und TK sind dann nicht mehr weg­zu­den­ken. Da­von ist auch Uni­fy-Chef Dr. Bernd Wag­ner über­zeugt.
Weiterlesen