Ascom Expands Agreement with Digium® to Deliver Asterisk®-based VoIP Gateways for Wireless Systems
Ascom Expands Agreement with Digium® to Deliver Asterisk®-based VoIP Gateways for Wireless Systems
HUNTSVILLE, Ala. & RESEARCH TRIANGLE PARK, N.C

, (PresseBox) -
Digium®, Inc., the Asterisk® Company and Ascom Wireless Solutions, a leading provider of on-site wireless communications, today announced an expansion of the companies' agreement to allow Ascom to offer all of Digium's Asterisk-based appliances. For more than a year, Ascom has been offering the Digium Asterisk Appliance 50 (AA50), a stand-alone telephony platform. Now, Ascom adds Digium's larger-capacity AA60 and AA350 to the Ascom-branded product line and will sell the products under the Ascom Analog VoIP Gateway name in North America and select markets.

Asterisk is the most widely deployed open source telephony software. In addition to providing all standard PBX features, Asterisk's support for industry standards and numerous communications protocols allows it to act as a gateway and thus to extend the reach of networks or add support for different types of devices. In Ascom's application, Asterisk acts as a VoIP gateway for the standards-based wireless handsets.

Ascom offers the Digium appliances as the Ascom Analog VoIP Gateway, which provides analog connectivity from legacy PBXs for the Ascom FreeNET VoWiFi and Freeset IP-DECT wireless systems. The Ascom FreeNET VoWiFi and Freeset IP-DECT systems offer customers two different radio technology choices when installing a standard-based, on-site wireless solution. Both provide a range of portable handsets that are durable, enable hands-free operation, push-to-talk and emergency features. The Ascom UNITE Messaging Suite can be added to provide automated text messages and alerts from any system or production equipment directly to the handset of the mobile worker.

"Our SMB customers have benefitted from the Ascom Analog VoIP Gateway's ease and cost efficient migration possibility for more than a year," said Tom McKearney, executive vice president of marketing and business development at Ascom (US), Inc. "Digium's solution has been a perfect complement to the rest of our product line, so we've chosen to add additional products in the Asterisk Appliance family and to offer this within our solutions to our customers in North America and select markets in order to provide a wider range of options, including fault-tolerance and T1/E1 support."

Bill Miller, vice president of product management at Digium, said: "Asterisk's standards-compliance, openness and vast feature set allow its use as a true platform for voice applications. In Ascom's case, Asterisk is the easy-to-install, cost-effective way to tie analog and wireless systems together. Ascom's decision to incorporate the entire Asterisk Appliance family into its own product line and to take it out to customers in select markets is gratifying to the team at Digium."

About Ascom Wireless Solutions

Ascom Wireless Solutions(www.ascom.com) is a leading provider of on-site wireless communications for key segments such as hospitals, manufacturing industries, retail and hotels. More than 75,000 systems are installed at major companies all over the world. The company offers a broad range of voice and professional messaging solutions, creating value for customers by supporting and optimizing their Mission-Critical processes. The solutions are based on VoWiFi, IP-DECT, DECT, Nurse Call and paging technologies, smartly integrated into existing enterprise systems. The company has subsidiaries in 10 countries and 1,200 employees worldwide. Founded in the 1950s and based in Göteborg, Sweden, Ascom Wireless Solutions is part of the Ascom Group, listed on the Swiss Stock Exchange.
Digium, Inc.
Digium®, Inc., the Asterisk® Company, created, owns and is the innovative force behind Asterisk, the most widely used open source telephony software. Since its founding in 1999, Digium has become the open source alternative to proprietary communication providers, with offerings that cost as much as 80 percent less. Digium offers Asterisk software free to the open source community and offers Asterisk Business Edition and Switchvox IP PBX software to power a broad family of products for small, medium and large businesses. The company's product line includes a wide range of hardware and software to enable resellers and customers to implement turnkey VoIP systems or to design their own custom telephony solutions. More information is available at www.digium.com.

The Digium logo, Digium, Asterisk, Asterisk Business Edition, AsteriskNOW, Asterisk Appliance, Genuine Asterisk, Switchvox and the Asterisk logo are trademarks of Digium, Inc. All other trademarks are property of their respective owners.

Press releases you might also be interested in
Weitere Informationen zum Thema "Kommunikation":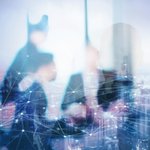 Top 10 der Digital-Workspace-Trends 2018
Un­ter­neh­men wer­den auch 2018 mit­hil­fe neu­er Tech­no­lo­gi­en die Ar­beit­s­um­ge­bun­gen ih­rer Mit­ar­bei­ter ver­bes­sern, um da­mit de­ren Ef­fi­zi­enz und Pro­duk­ti­vi­tät zu er­höhen. Eben­falls auf der Agen­da ste­hen die Um­set­zung recht­li­cher An­for­de­run­gen und die Au­to­ma­ti­sie­rung des Li­zenz­ma­na­ge­ments.
Weiterlesen