4- and 5-Wire Resistive Touch Screens from The Bergquist Company
Now Available at Digi-Key
Thief River Falls, Minnesota

, (PresseBox) -
Electronic components distributor Digi-Key Corporation, recognized by design engineers as having the industry's broadest selection of electronic components available for immediate shipment, announced today that it is now stocking new 4 and 5-Wire resistive touch screens from The Bergquist Company.

In stock, these products can be purchased on Digi-Key's global websites. Bergquist touch screens are also featured in Digi-Key's print and online catalogs.

Bergquist optimized 4-wire resistive technology solutions are rated for 10 million single point activations and feature enhanced coatings to increase brightness and reduce reflections. Benefits include high resolution, pressure sensitive activation (with stylus and gloved finger), resistance to dirt and water, low cost, and low power consumption. Applications include handheld devices, light industrial, and home appliances.

Bergquist 5-wire resistive analog touch screens are ideally suited for durable, reliable performance in a wide variety of demanding physical and harsh-environment applications. Unlike other resistive technologies that must use opposing layers to create X and Y-axis measurements, the Bergquist 5-wire utilizes the stable substrate of glass for both X and Y-axis measurements.

Electrically, the 5-wire operates by supplying five volts to ground and toggling in both directions, thus supplying the X and Y-axis measurements. The sense line, or fifth wire, is connected to the top film substrate. When the top layer is depressed, making contact with the base layer, it picks up the voltage data and carries it to the electronics. Because the top layer is acting only as pick-up layer, it can tolerate resistive changes without impacting the reliability of the touch points' accuracy from the base layer. For this reason, the 5-wire is able to withstand temperature, humidity, and mechanical stresses, and as a result, 5-wire touch screens are specified for 35 million activations. Other benefits include its high resistance to scratches, abrasions, and external contaminants as well as its superior image clarity and brightness.

"We are very pleased to offer these quality touch screen products to the tens of thousands of design engineers who rely on Digi-Key to have the products they need when they need them," said Digi-Key President and COO Mark Larson.
Digi-Key Corporation
One of the world's fastest growing distributors of electronic components, Digi-Key has earned its reputation as an industry leader through its total commitment to service and performance. As a full-service provider of both prototype/design and production quantities of electronic components, Digi-Key has been ranked #1 for Overall Performance for 17 consecutive years from among the nation's more than 200 distributors (EE Times Distribution Study/August 2008). Offering more than 1.5 million products from nearly 400 quality name-brand manufacturers, Digi-Key's commitment to inventory is unparalleled. Access to the company's broad product offering is available 24/7 at Digi-Key's top-rated website, www.digikey.com.
Press releases you might also be interested in
Weitere Informationen zum Thema "Hardware":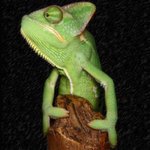 Thomas-Krenn AG zu Suse Enterprise Storage 5
Die Tho­mas-Krenn AG ge­hört zu den ers­ten, die die Ver­si­on 5 von "Su­se En­ter­pri­se Sto­ra­ge" im­p­le­men­tiert ha­ben, in ei­ne Ap­p­li­an­ce. Der Ser­ver-Her­s­tel­ler führt vie­le gu­te Grün­de für die­se Va­ri­an­te des Soft­wa­re De­fi­ned Sto­ra­ge an. Denn: SDS kommt jetzt aus der Test­pha­se her­aus und wird pro­duk­tiv ge­nutzt. Vor­rei­ter da­bei ist "Ce­ph", Open-Sour­ce-Soft­wa­re, die in Ver­si­on 5 ei­nen ekla­tan­ten Leis­tungs­schub er­fah­ren hat.
Weiterlesen