DeveloGen Reports Positive Phase 1 Clinical Trial Results for DG3173
Göttingen

, (PresseBox) -
DeveloGen AG, a privately held biopharmaceutical company developing novel therapeutics for the treatment of metabolic and endocrine diseases today reported positive results from a Phase 1 study for DG3173, a novel somatostatin analogue. The results of the study indicate that DG3173 has an excellent safety and tolerability profile at all doses administered.

The Phase 1 trial was designed as a randomized, double-blind, placebo controlled, single ascending dose study to assess the safety, tolerability and pharmacokinetic parameters of DG3173. In total, 72 healthy male volunteers received between 10 to 2000 micrograms of DG3173 or placebo via subcutaneous injection. All doses of DG3173 were safe and well tolerated; the maximal tolerated dose has not been reached. In addition, neither serious adverse events nor dose-related adverse events were observed. Most frequently reported adverse events included unspecific headaches in six cases. Furthermore, gastrointestinal events and local injection site reactions were reported in three cases, respectively. Observed adverse events were generally mild and resolved spontaneously.

Analysis of pharmacokinetic properties of DG3173 revealed maximal DG3173 plasma concentrations within one hour of administration and a proportional increase of exposure with dose. An exploratory analysis of plasma growth hormone levels was consistent with a suppression of growth hormone release by DG3173.

Dr. Cord Dohrmann, Chief Executive Officer of DeveloGen commented: "The results of this initial Phase 1 study further support our working hypothesis that DG3173 has a superior safety and tolerability profile compared to currently marketed somatostatin analogues. In addition, we demonstrated a favourable pharmacokinetic profile for DG3173 and generated preliminary data indicating that DG3173 is able to suppress growth hormone release in humans." Dr. Dohrmann continued: "Our extensive preclinical characterization of DG3173 in combination with these Phase 1 study results provide a solid basis for further development of DG3137 in various indications, in particular in acromegaly and carcinoid tumors as well as diabetic retinopathy."

About DG3173

DG3173 is a new chemical entity somatostatin analogue (SSA) based on its novel amino acid composition and its unique backbone cyclization technology used for stabilization of the peptide. During extensive preclinical testing, DG3173 has demonstrated a unique receptor binding and pharmacological profile which is significantly differentiated from SSAs that are currently marketed or in clinical development. In particular, DG3173 has demonstrated an improved side effect profile with minimal adverse effects on the gastrointestinal tract and metabolic control. Furthermore, assessment of growth hormone secretion in cultured human somatotroph adenoma tissue treated with DG3173 suggests that it has the potential to significantly increase the response rate of acromegalic patients to SSA therapy. These preclinical and clinical results position DG3173 as best-in-class SSA in a market that currently generates more than US$ 1 billion in sales annually.
Evotec AG
DeveloGen AG is a biopharmaceutical company engaged in the discovery and development of novel therapeutics for the treatment of metabolic and endocrine diseases. The Company has a highly innovative and deep preclinical discovery pipeline addressing the key drivers in the development of diabetes and obesity such as insulin resistance and loss of insulin-producing beta cells. This pipeline includes two programs at advanced stages of lead optimization, a small molecule inhibitor program based on a novel and proprietary target to address insulin resistance (type 2 diabetes) and a growth factor targeting beta-cell regeneration (type 1 and type 2 diabetes). In addition, the Company is developing DG3173 (Somatoprim), a potentially best-in-class somatostatin analogue for the treatment of acromegaly, carcinoid tumors and diabetic retinopathy, which is currently in Phase 1 clinical development. DeveloGen is based in Goettingen, Germany. For more information on DeveloGen, please visit www.develogen.com.

Press releases you might also be interested in
Weitere Informationen zum Thema "Medizintechnik":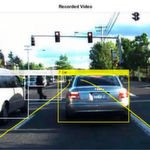 Neue Tools für Deep Learning und autonomes Fahren
Ma­thWorks stellt Re­lea­se 2018a (R2018a) mit ei­ner Rei­he neu­er Funk­tio­nen in MAT­LAB und Si­mu­link vor. Dar­un­ter fal­len u.a. die Pre­dic­ti­ve Main­tenan­ce Tool­box zum Ent­wer­fen und Tes­ten von Al­go­rith­men für die Zu­stands­über­wa­chung und Pre­dic­ti­ve Main­tenan­ce und das Ve­hi­c­le Dy­na­mics Block­set für die Mo­del­lie­rung und Si­mu­la­ti­on von Fahr­zeug­dy­na­mik in ei­ner vir­tu­el­len 3D-Um­ge­bung.
Weiterlesen