HSE24 expands cooperation with DHL
Greven

, (PresseBox) -
.
- DHL logistics center in Greven central warehouse for all types of products
- Doubling of warehouse space successfully completed

The Munich-based multichannel mail order company HSE24 has re-awarded its logistics service provider contracts and decided to expand its cooperation with DHL Parcel Germany. As a result, DHL is once again the sole logistics partner of HSE24.

DHL has also expanded its logistics center in Greven to include a central warehouse from which the entire goods management and logistics processes can be directed and items fed directly into the adjoining DHL parcel center via a conveyor bridge. Now that the expansion is complete, the DHL logistics center is one of the most highly productive fulfillment centers in Germany: It boasts 59,000 square meters of warehouse and handling space (including administration) as well as 40,000 pallet spaces in the high rack warehouse. During peak periods, employees pick more than 5,000 HSE24 item orders per hour. The investment partner for this 30 million euro expansion is once again the Commerzbank subsidiary Commerz Real, which had already invested in the construction of the logistics center in 2006.

"We are pleased with the trust that HSE24 has placed in us," said Katja Herbst, Managing Director of DHL Home Delivery GmbH and Chief Sales Officer (CSO) at DHL Parcel Germany. "The expansion of the logistics center in Greven and its direct connection with an already modernized parcel center make it possible for us to offer an integrated solution that is optimally tailored to meet the special requirements of the home-shopping business and growth strategy of HSE24."

The high demands that HSE24 places on its logistics service provider include fast-as-possible delivery of the ordered goods, flexible handling of an array of goods that rotates quickly and frequently, and a suitable solution for a wide product range distributed across different categories. These require specific warehousing and varied processing. The site in Greven, in addition to a hanging garment system with textile processing capabilities, also has expanded pallet racking and a security area for valuable merchandise such as jewelry. As a result of the highly diverse combinations in customer orders, these different types of goods demand a complex supply, order picking and packaging logistics - services that DHL Parcel provides thanks to its expanded range.

"The most important thing for us is fast and reliable delivery to our customers," said Koen Verbrugge, Service & Operations manager at HSE24. "That means fast order processing and consideration of the special conditions associated with our business. Both are reflected in the logistics concept from DHL, thanks to a combination of the different advantages of automated and manual logistics processes." On average, more than 33,000 HSE24 parcels per day leave the DHL logistics center in Greven. Of that number HSE24 reckons some 20,000 different items in seven product categories.

As the leading logistics partner in the German e-commerce and mail-order retailing business, DHL Parcel Germany has also consolidated services in the area of home delivery as of this year. Consequently DHL can now offer fulfillment service customers a one-stop shop solution - everything from procurement, quality control, warehousing, order picking, packaging, through dispatch and front-door delivery, to returns management.

HSE24

HSE24 is a multimedia mail order company with a diverse and exclusive range of shopping from the areas of fashion and jewelry, beauty and wellness, to home and living. Three TV stations, the online shop www.hse24.de and mobile devices provide a shopping experience that is consumer-oriented and interactive. Thanks to this networked shopping world, the multichannel retailer is the trendsetter in "smartshopping". The home shopping company has already received numerous awards for its customer service. 99 percent of customers would shop again at HSE24. Over the last few years HSE24 experienced revenue growth of ten percent. The company was able to close out fiscal year 2012 with net revenue of 515 million euros and a significant rise in income. At its headquarters HSE24 has some 670 employees, with more than 2,100 people employed with call center and logistics partners.
Deutsche Post AG
Deutsche Post DHL is the world's leading postal and logistics services group. The Deutsche Post and DHL corporate brands stand for a one-of-a-kind portfolio of logistics (DHL) and communication (Deutsche Post) services. The Group offers its customers easy to use standardized products as well as innovative and tailored solutions, from dialogue marketing to industrial supply chains. About 475,000 employees in more than 220 countries and territories form a global network focused on service, quality and sustainability. With programs in the areas of climate protection, disaster relief and education, the Group is committed to social responsibility. In 2012, Deutsche Post DHL generated revenues of €55 billion. The postal service for Germany. The logistics company for the world.

Additional information at www.dpdhl.de
Press releases you might also be interested in
Weitere Informationen zum Thema "Logistics":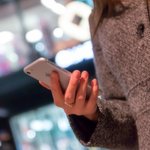 Wie die Digitalisierung 2018 den Handel beeinflusst
Schon jetzt sind Tech­no­lo­gi­en für neue Er­fah­run­gen und Ein­kauf­s­er­leb­nis­se im Ein­zel­han­del kei­ne Sci­en­ce-Fic­ti­on mehr. Händ­ler tun gut da­ran, sich 2018 auf die mo­der­ne Tech­nik und die ent­sp­re­chen­den Kun­den­be­dürf­nis­se ein­zu­s­tel­len.
Weiterlesen