DATRON launches datron.fr French website
Muehltal

, (PresseBox) -
DATRON AG, a leading supplier of efficient HSC milling machines among other technologies, has published the French language version of its internet presence. The subsidiary DATRON France SAS, founded last year, in particular will benefit from this important source of information for its sales activities. Bruno Marniere, Managing Director of DATRON France in Prigny near Annecy is pleased with the additional online support for his target region. "DATRON France serves with his team of competent colleagues the domestic industry and dental customers starting from initial technology consulting through to after-sales services. The local DATRON technology center in Prigny rounds off our comprehensive customer support. With datron.fr the importance of our French-speaking customers is appreciated, and we offer them a first point of contact. We look forward to the feedback from the public!"

Erwin Sowa, CMO of DATRON AG, commented on the new French website: "First of all I am very pleased that with the French website we have reached a further milestone in the internationalization of our company. Our focus is clearly on further maturing key markets in all DATRON business divisions. Therefore, 2014 will see other target languages go online in order to be closer to new prospects and customers, and to give them an even better overview of our product and services portfolio. The individual DATRON online presence also indicates our high quality products and our sincere customer focus."
DATRON AG
DATRON AG is a publicly traded and internationally active specialized machine construction company from Muehltal-Traisa near Darmstadt.

Its core products include CNC milling machines for high speed cutting (HSC) and 3D engraving, dental milling machines for the efficient processing of all common denture materials in dental laboratories, dosing machines for accurate and quick bonding and sealing, tools for high-speed processing and after-sales services such as training, support, accessories and sale of spare parts.

Founded in 1969, the company currently employs around 200 people, and with more than 20 representative offices and agents worldwide, generated around 32.9 million euro in sales in 2012.

Press releases you might also be interested in
Weitere Informationen zum Thema "Internet":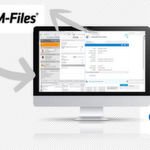 Vom Asset- und Service-Management zum Informations-Management und zurück
Ein "M-Fi­les-Connec­tor" ver­bin­det das Ser­vice- und In­for­ma­ti­on-Ma­na­ge­ment (iSIM) vom 2011 ge­grün­de­ten Ham­bur­ger Un­ter­neh­men Pre­vo­lu­ti­on, mit den in "Cher­wel­l" ver­wal­te­ten As­set- und Ser­vice-Ma­na­ge­ment-Pro­zes­se. Die Kun­den sol­len von höhe­rer Ef­fi­zi­enz und Qua­li­tät so­wie mehr Tran­s­pa­renz und Com­p­li­an­ce pro­fi­tie­ren kön­nen.
Weiterlesen