The UK True Fleet continues to suffer negative growth in 2017
Frankfurt am Main

, (PresseBox) -
While the rest of the EU-5 has swung back into positive growth for May the UK is still dealing with negative growth, perhaps fuelled in part by consumers with eyes on June's snap election. The Total Market managed a little over 186,000 registrations in May but this was down 8.5% over last year. True Fleet struggled with a negative 4.5% but it was definitely the Private Market with -14.1% that was worse affected, with a 5-digit drop over May 2016.

True Fleet manufacturers welcomed three new entries into this month's Top-10 with some outstanding growth from Asian brands. Ford and Opel (2nd place) once again performed their sporadic dance routine, pirouetting around each other with Ford taking top spot and the highest growth rate inside the Top-5 of + 9.8%, almost solely driven by the Fiesta model performance. German brands took the next three spots, VW (3rd place), Mercedes (4th place) and Audi (5thplace) followed by Nissan (6th place) keeping BMW (7th place) from joining its home-grown rivals. Notably all these brands retained their places from last year rankings.

It was however the sibling rivalry of Hyundai (8th place) and Kia (9th place) that scored highest in the monthly growth charts. Hyundai managed + 48.0% and Kia + 14.3% moving them into the Top 10 from 13th and 12th respectively. Highest volume for the OEM's was achieved from the sister SUV's, Hyundai with the Tucson and Kia with the Sportage but worthy mention should be made of the Kia Optima which managed an exceptional 350% growth.

The Alternative Fuel segment in True Fleet had a prosperous month with an increase of 33.1% taking its year-to-date growth to 14.8%. In the Electric Top-5 models the BMW I3 took out 1st position followed by the Nissan Leaf but it was the Tesla Model X taking 3rd spot from the Model S (4th place) for the second month in a row and the Hyundai Ioniq in 5th spot which impressed most, with both of these vehicle's not even on the market last June.
Dataforce Verlagsgesellschaft für Business Informationen mbH
Dataforce is the leading provider of fleet market data and automotive intelligence solutions in Europe. In addition, the company also provides detailed information on sales opportunities for the automotive industry, together with a wide portfolio of information based on primary market research and consulting services. The company is based in Frankfurt, Germany.
Press releases you might also be interested in
Weitere Informationen zum Thema "Fahrzeugbau / Automotive":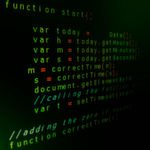 IoT-Basics – Big Data zwischen Hype und realem Nutzen
Im be­kann­ten Gart­ner Hy­pe Cy­c­le für Tech­no­lo­gie­t­rends taucht Big Da­ta mitt­ler­wei­le gar nicht mehr auf. Doch ist Big Da­ta kei­nes­wegs pas­sé, son­dern be­reits fest im Dai­ly Bu­si­ness ver­an­kert. Aber was ist Big Da­ta ei­gent­lich? Der Ar­ti­kel ver­sucht ei­ne Be­griffs­klär­ung.
Weiterlesen